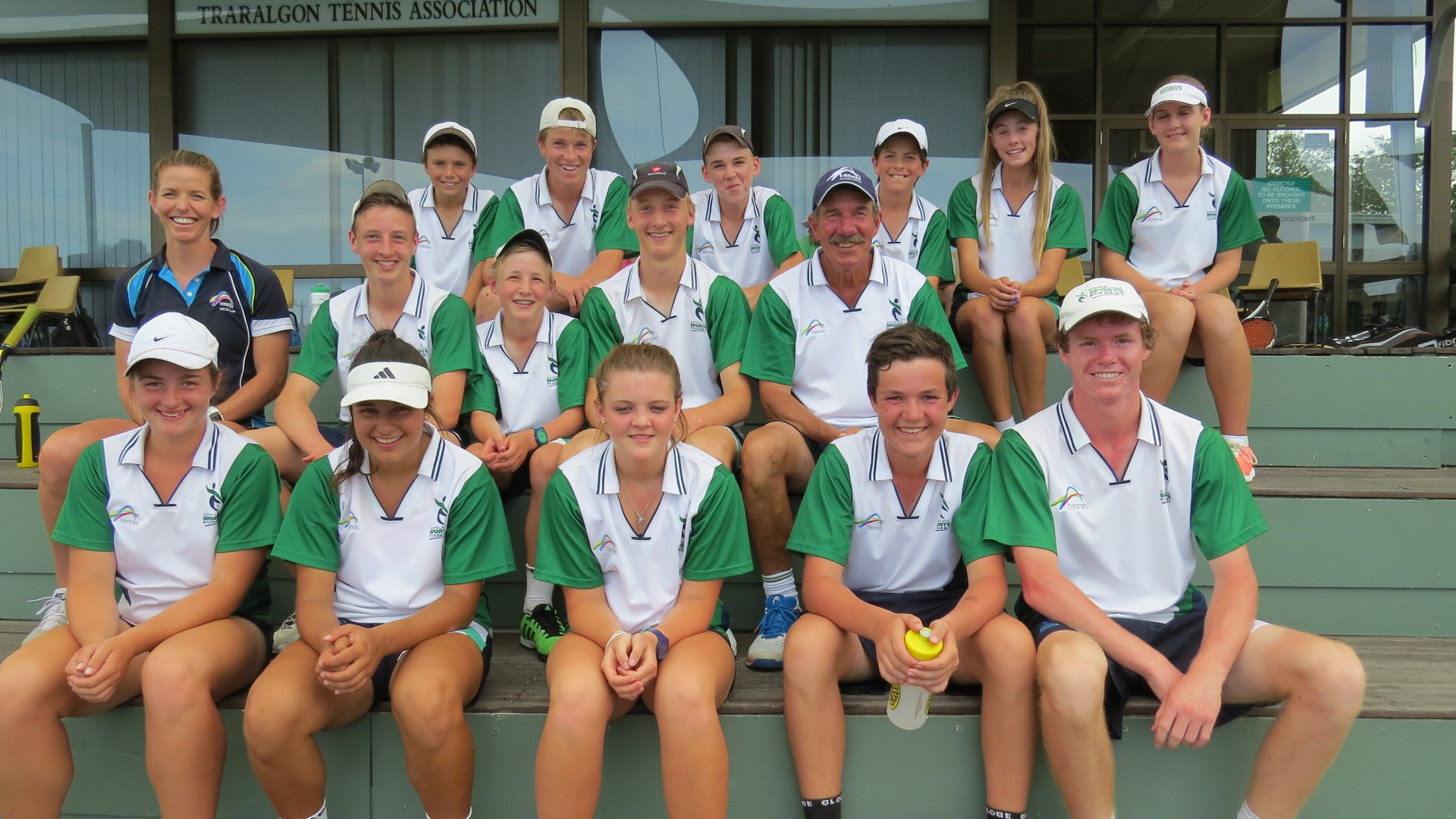 Gippsland Sports Academy Tennis Program Central Gippsland players continued their winning ways recently, taking out the John Fitzgerald Cup for the fourth consecutive year.
GSA Tennis Program head coach and regional state coach Doug Hill said the athletes were expanding their individual approach and performance as they went about understanding and implementing the Tournament Performance Development Program.
Tennis athletes have achieved 'finals' representation for themselves, the academy and Gippsland region in Australian Ranking Junior Tour and Australian Money Tournament events throughout the year, totalling 15 winners, five runners-up, 14 semi-finalists and 19 quarter-finalists.
"Covering travel from Bairnsdale to Warrnambool to Bendigo to Melbourne central business district and Sydney for the State Championships, athletes and parents make a dedication to the sport and reflects on their commitment and the 'Sports Academies' endeavours," Mr Hill said.
"Recent trials for the 2015 program have unearthed more talent and ready to challenge and push the current crop – great signs for further growth in tennis.
"We thank all contributors for the generous sponsorship of this significant tennis program and gratefully acknowledge the encouragement, support and contribution of the player's parents and private coaches."