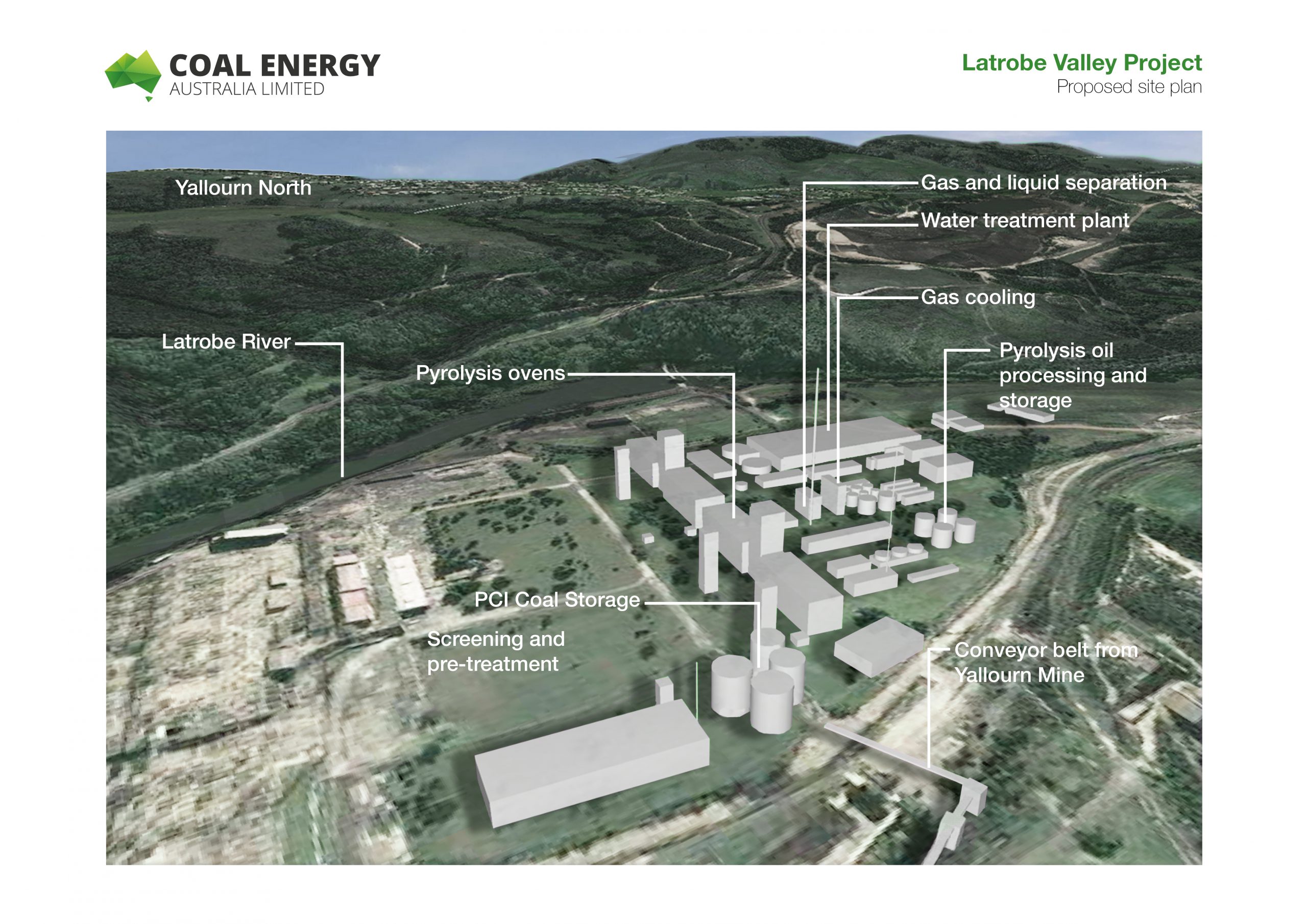 A new coal processing demonstration plant at Yallourn Power Station may be four to six months away from construction.
Coal Energy Australia is near finalising planning approvals with Latrobe City Council and a works approval from Environment Protection Authority Victoria to engage environmental specialists.
The company is also providing product samples to potential future customers in Asian markets to leverage funding on top of $30 million already awarded from the state and federal governments' Advanced Lignite Demonstration Program to develop the $143 million plant.
"It's not going to happen tomorrow, but the company has been working on this since 2012 to see it progress," GHD senior mechanical engineer and consultant Jon McNaught said.
"We're hoping to be in production towards the end of 2016."
The plant will produce four main products.
This includes pyrolysis oil to be distilled into light oil, phenol oil, bitumen, naphthalene, diesel oil and oil for industrial heating; coal gas; ammonium sulphate for fertilisers and pulverised coal injection for steel manufacturing.
The PCI product has typically been made using black coal, but Mr McNaught said the Latrobe Valley's brown coal was preferable because it was low in ash, sulphur, phosphorous and other impurities.
"When you look at the two different sources of coal for steel making, the coal that CEA makes is lower in emissions than the traditional black coal that goes into steel making process," he said.
"We're trying to make coal that's lower emission in its end use."
Construction of the plant is expected to provide about 200 jobs with around 140 based in the Latrobe Valley.
When commercial operations are at full scale, the plant is projected to provide 130 full-time jobs.
CEA chief executive Luca Rocchi said he would be looking to employ local workers with skill sets no different to those at the Yallourn Power Station or employees laid off in the closure of Morwell's Energy Brix Power Station.
Mr Rocchi said the plant was an opportunity to introduce a new industry in Gippsland, and establish the area as a major carbon supplier to the steel industry in an environmentally friendly way.
"It's something that will have a long-term future, because regardless of what you think about coal, there is no more efficient way of producing steel out of iron ore," Mr Rocchi said.
The economic potential of the project was also stressed, with global demand for PCI in the order of 60 to 80 million tonnes, and the plant projecting to make half a million tonnes.
Future buyers include steel makers in Japan, Korea and China.
Environment Victoria safe climate campaign manager Nicholas Aberle said processing coal would obviously produce fewer emissions than burning it, but using a substitute product in steel-making would still be very pollution intensive.
"The economy of the Latrobe Valley cannot continue to put eggs in the coal basket," Dr Aberle said.
CEA ran a public information display about the proposed plant last night at the Yallourn North Town Hall.