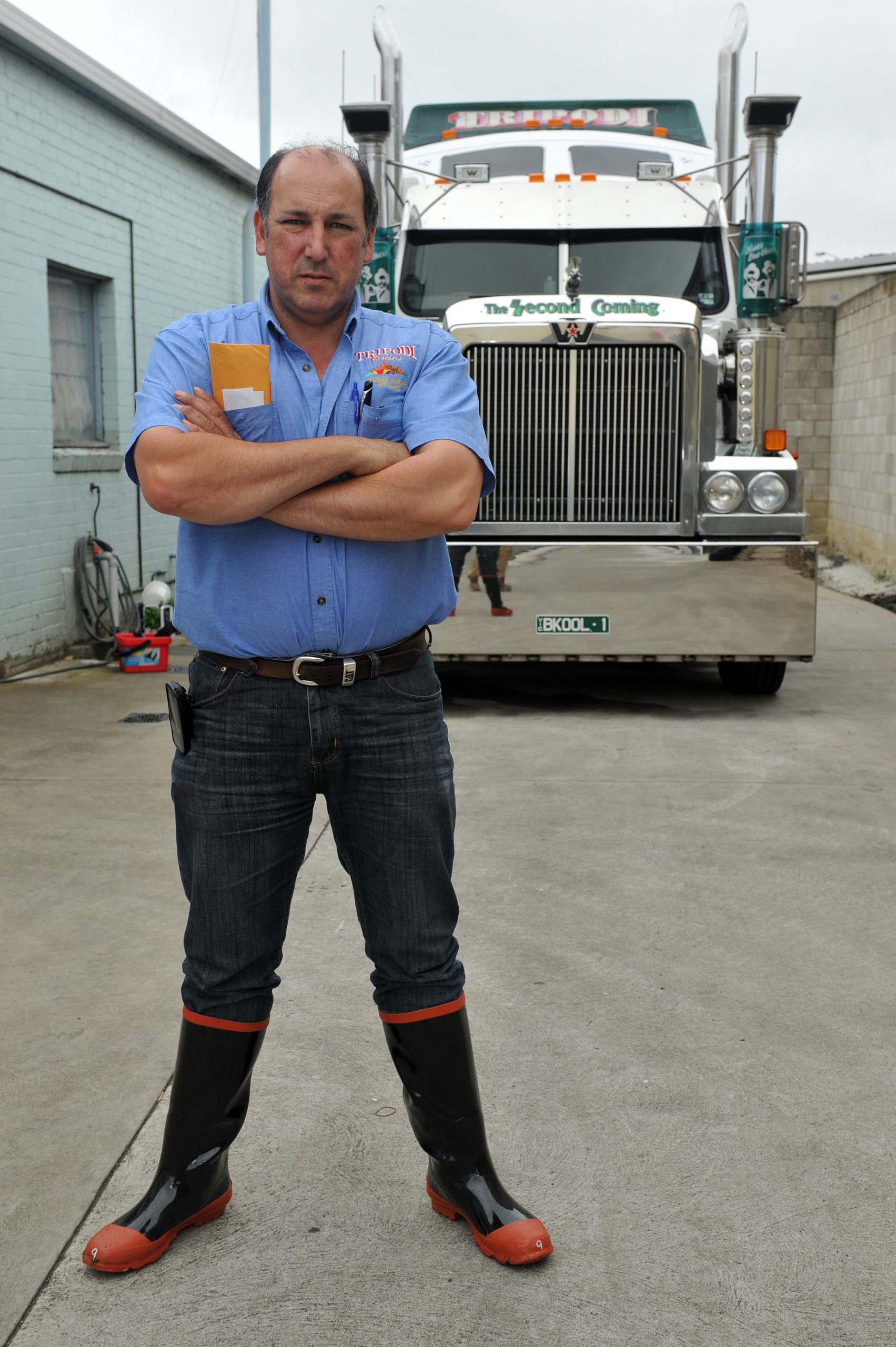 Traralgon landowner Gino Tripodi has vowed to fight any decision made to declare that a lane on his property is a public highway.
Latrobe City Council will tonight decide whether to name the so-called Deakin Lane a public highway, granting council the power to force Mr Tripodi to remove fencing that blocks access to the lane for a neighbouring business.
Mr Tripodi maintained the owners of Parody Glade Limited were using the lane on the Tripodi family's land without consent for more than a decade to access the rear of their building.
However, debate over whether the land was for public or private use began when Mr Tripodi sought council permission to erect security gates at the entrance to the laneway to prevent intruders from loitering outside the building after hours
"I just had a gutful of finding people drugged out in the lane… It also poses an unsafe circumstance for staff," Mr Tripodi said.
Mr Tripodi said he had been willing to come to an arrangement that would see his neighbours retain access in the form of a licencing agreement, which he previously offered.
"Council and I have spent thousands on something that could have been spoken about around a table. I'm approachable. My whole family is approachable," Mr Tripodi said.
The grocer has also received support from the community and presented 330 signed form letters and a petition with 352 signatures of objection to council's proposal.
"The support from the community has been monumental," Mr Tripodi said.
Mr Tripodi said the stress of the dispute had caused him to suffer a heart attack in April, but if council did decide to declare the road public, he would fight on.
"When you know that you're right you've just got to fight on. I've held the same stance this whole time," he said.
Council said the lane was already a public highway and was seeking to restore access.