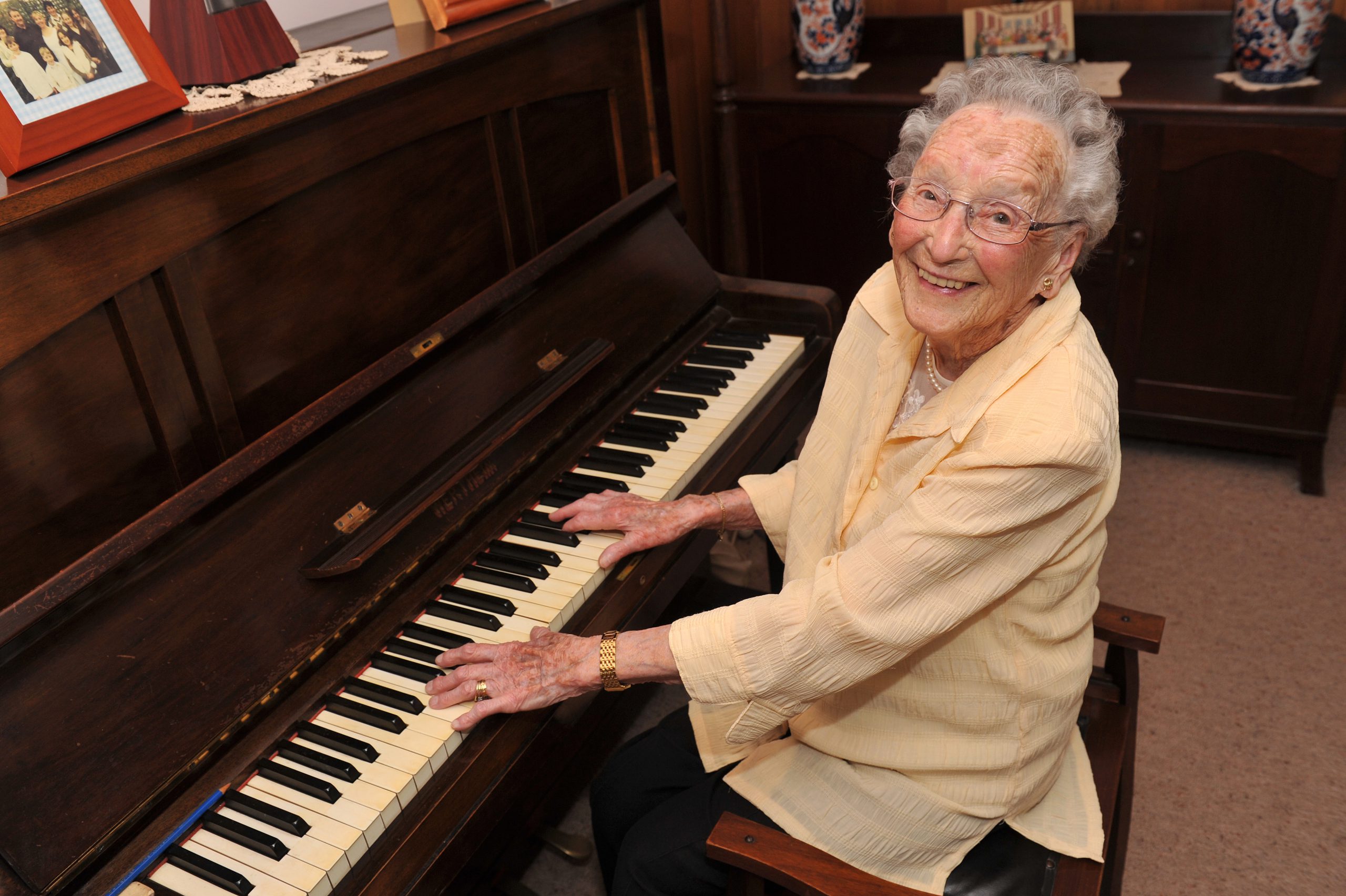 New Year's Day will be extra special for Traralgon resident Eileen Davison who celebrates her 100th birthday this Thursday.
Mrs Davison has reflected on a life well lived so far, during which she has maintained friendships, made family a priority and cultivated hobbies, including gardening and piano playing.
"I think I've been very blessed in a lot of ways," Mrs Davison said.
She was born on 1 January 1915 in Devonport, Tasmania and made her home in Traralgon 19 years ago to be close to her son and grandson.
In Traralgon she has enjoyed great friendships at the Probus Club, Country Women's Association and Uniting Church where she was a member of the choir and an organ player until just a few years ago.
Mrs Davison left Tasmania and married Ernest Davison in 1937, moving to Balwyn North in Melbourne, where she worked as an office manager at a local bakery and forged some long-term friendships.
"We kept in touch. Once a year we had lunch together, but they've all passed away now," Mrs Davison said.
She moved to Gippsland in 1988, and owned the Tarra-Bulga Guest House in Balook with son Des and daughter-in-law Prue for just under 10 years, working in the kitchen to feed thousands of guests.
Mrs Davison's love for her child, three grandchildren and 12 great grandchildren rivals the other love of her life – the Collingwood Football Club, where she and her husband were members for many years.
She put her long life down to genes, with her mother living to 95 and grandmother to 99, but thinks family might have contributed as well.
"I've had a lot of love in my life. I think that makes a difference."