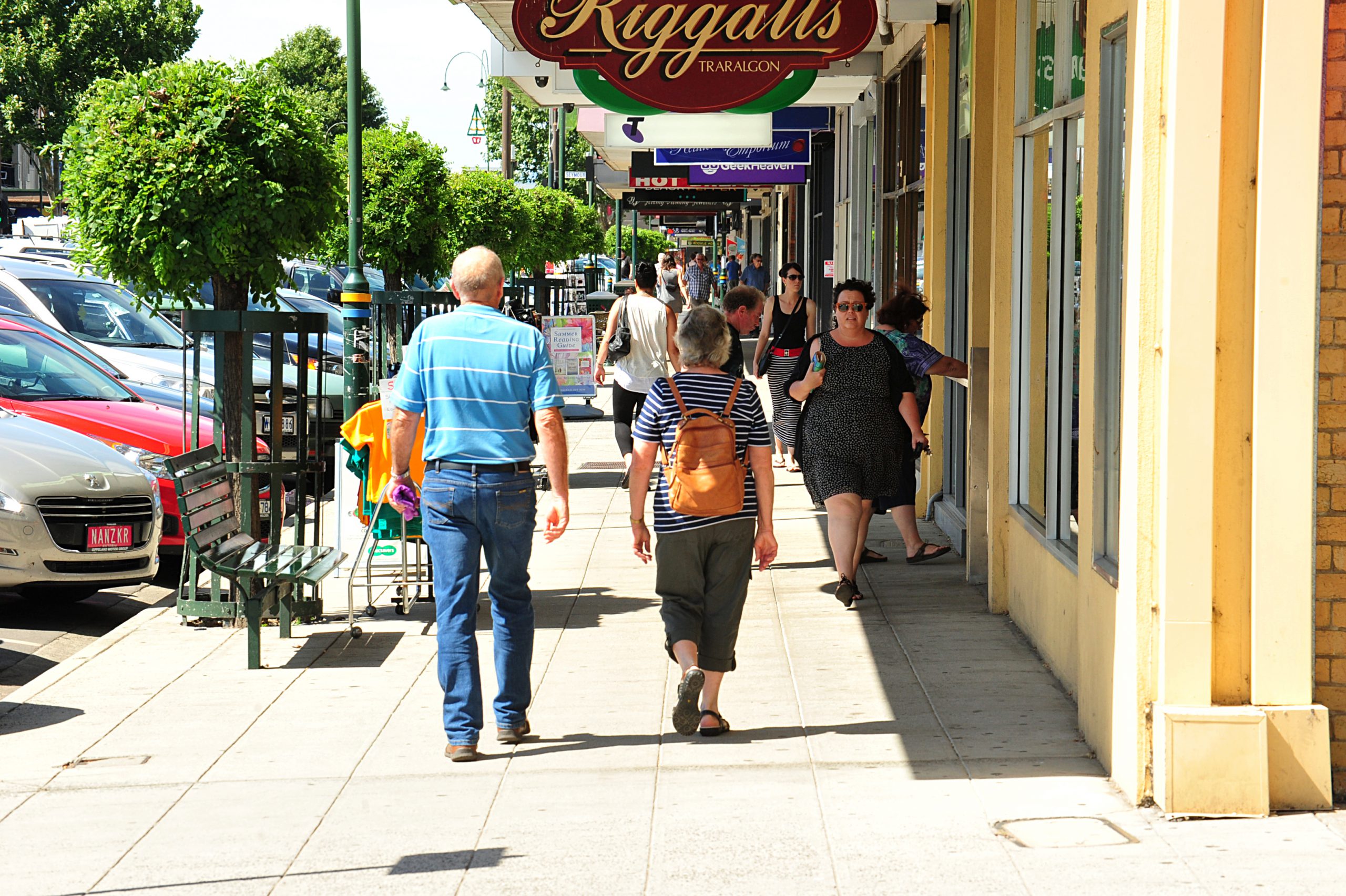 BOXING Day crowds provided a welcome boost for Latrobe Valley traders after some experienced slower than expected pre-Christmas trade.
Shoppers flocked to sales in Stockland Traralgon and Mid Valley shopping centres, the Moe central business district and other retail hubs across the Valley on Friday.
A spokesperson for Stockland Traralgon said the traders were "extremely busy", describing the centre as "packed".
They said crowds in the lead-up to Christmas were "pretty consistent" to other years.
However, this was not the case in the central business district, where traders reported pre-Christmas sales were down on last year.
Traralgon Chamber of Commerce president Darren Howe said on Friday he was optimistic.
"Today you cannot get a park in Seymour Street. I'm hoping with all the other cars and people around everyone is going well," Mr Howe said.
"I know there's a couple of big national (traders) with sales drawing a whole lot of people. I hope the small businesses will get a bit of it as well.
"They're giving up time with their families as well to make it work. I think people forget that."
Mr Howe said the Traralgon gift card, launched earlier this month, was successful, with about 80 cards sold, valued between $30 and $200 each.
The gift cards could be purchased at Seymour Street and Traralgon Authorised newsagencies and redeemed at several businesses in Traralgon.
"That went really well. We'll continue with that in the new year," Mr Howe said.
Moe Traders Association president Christine Waterhouse said business had been consistently up prior to Christmas.
"The lead-up to Christmas for everyone was better than we expected it to be. Business has been up rather than down, which is a good thing for the town," Ms Waterhouse said.
"The Saturday before Christmas was not the best, but in the lead-up to it (business owners) were all extremely happy.
"A couple of stores said figures were up compared to last year."
Ms Waterhouse said her own cafe and furniture store were "very busy" all Friday morning and people were out shopping throughout the central business district.
"People have been making the most of the Boxing Day sales in Moe, which is good. We're happy," she said.
Few Morwell businesses were open on Friday, but one Morwell store manager said Boxing Day was trade good.
The trader said the lead-up to Christmas was "pretty slow" and not the boost in trade that was expected at this time of year.
He attributed the lower than expected trade in his store down to less foot traffic.
Christmas eve blackout brings Traralgon's centre to a standstill
The final hours of Christmas trading in Traralgon were interrupted when it is believed a crow hit a power line on the corner of Hotham and Deakin streets and caused a power outage about 2.30pm on Christmas Eve.
Power was cut across the central business district and beyond, to 695 residences and stores, plus traffic lights.
A Stockland Traralgon shopping centre spokesperson said the outage caused an exodus as stores could not trade without power, leaving people to either put down their goods and go, or wait it out.
He said the power was off for about 30 minutes in the centre, which was enough time to be an "inconvenience".
Ausnet Services spokeswoman Sarah Ward said about half of the customers had their power back by 3.30pm and power was restored to all customers by 4.20pm.