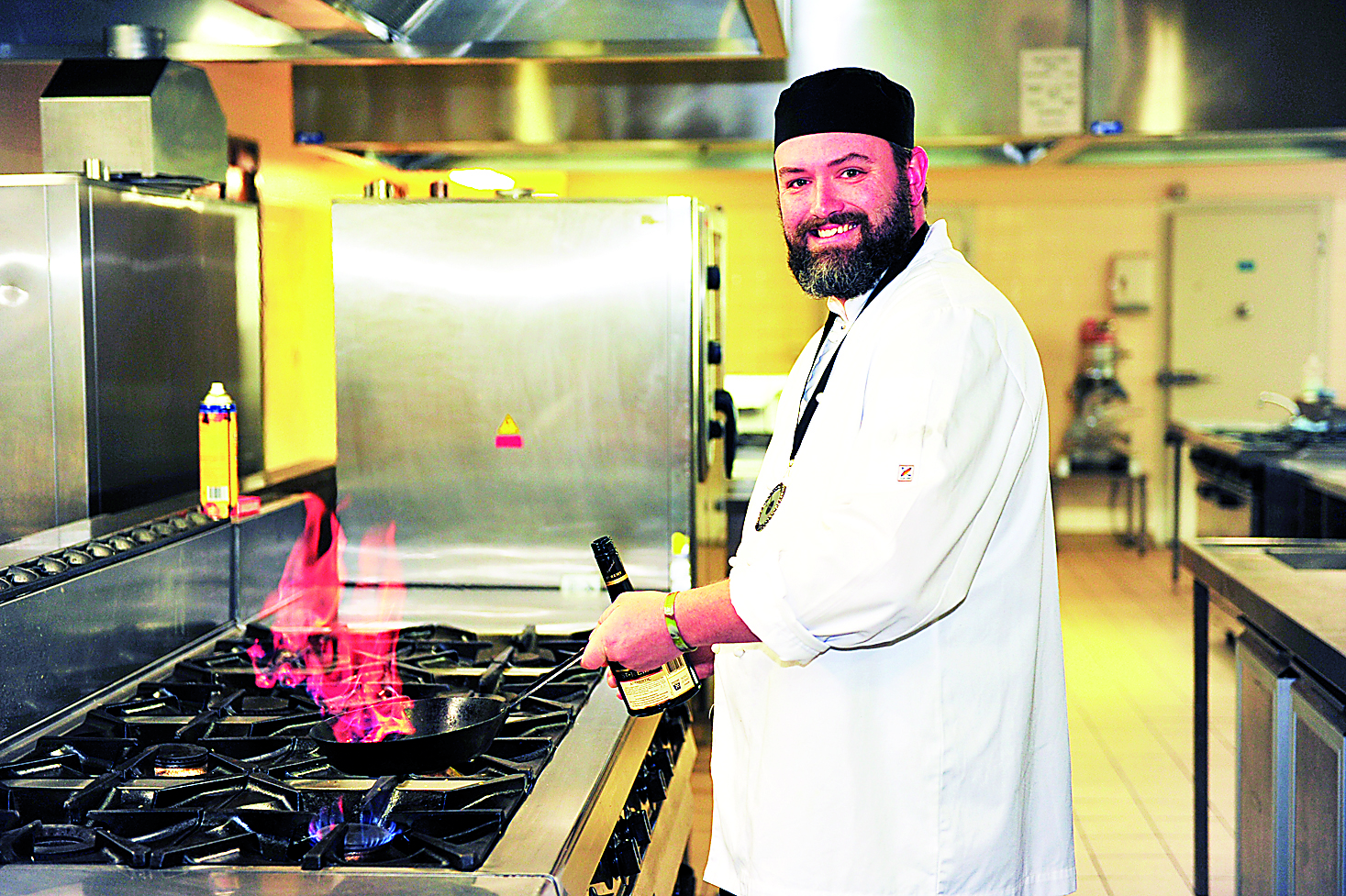 A LATROBE Valley apprentice chef will get the opportunity to learn directly from chef heavyweights in Melbourne.

Federation Training student Wade Fordham is among 32 finalists across the nation set to gain master classes at award-winning restaurant, Rockpool Bar and Grill, Spice Temple and Saint Crispins in February.
Top chefs Joe Grbac, Zac Nelson and Peter Wright – national president of the Australian Culinary Federation – will mentor the aspiring chefs.
"I want to learn the most I can possibly gain from them," Mr Fordham said.
"It's a chance to learn and see how top class chefs perform in their kitchen and how they create things, how they construct their menu… just how they run as chefs," he said.
The three-day Fonterra Proud to be a Chef competition 2015 in February will see the winner receive a $7000 international culinary placement tailored to their aspirations as a professional chef.
Mr Fordham said he would like to travel to France, with a view that French cuisine is the starting point for all food.
"Everything revolves around French cookery, it's about knowing the basics.
"It's the roots of cooking and I could come home with that experience and knowledge and create my own style from there," he said.
Mr Fordham was selected against 400 other applicants, evaluated based on his demonstrated passion and commitment to food servicing, goals and aspirations as well as an original recipe.
As a finalist he will also cook an original creation work with a food photographer to see the dish, come to life and be published.
Federation Training culinary studies trainer and assessor Kellie Fraser said she was extremely proud of Wade's achievements.
"It just goes to show what a little hard work and determination can do and highlights how successful how successful the hospitality and cookery programs at Federation Training really area," Ms Fraser said.