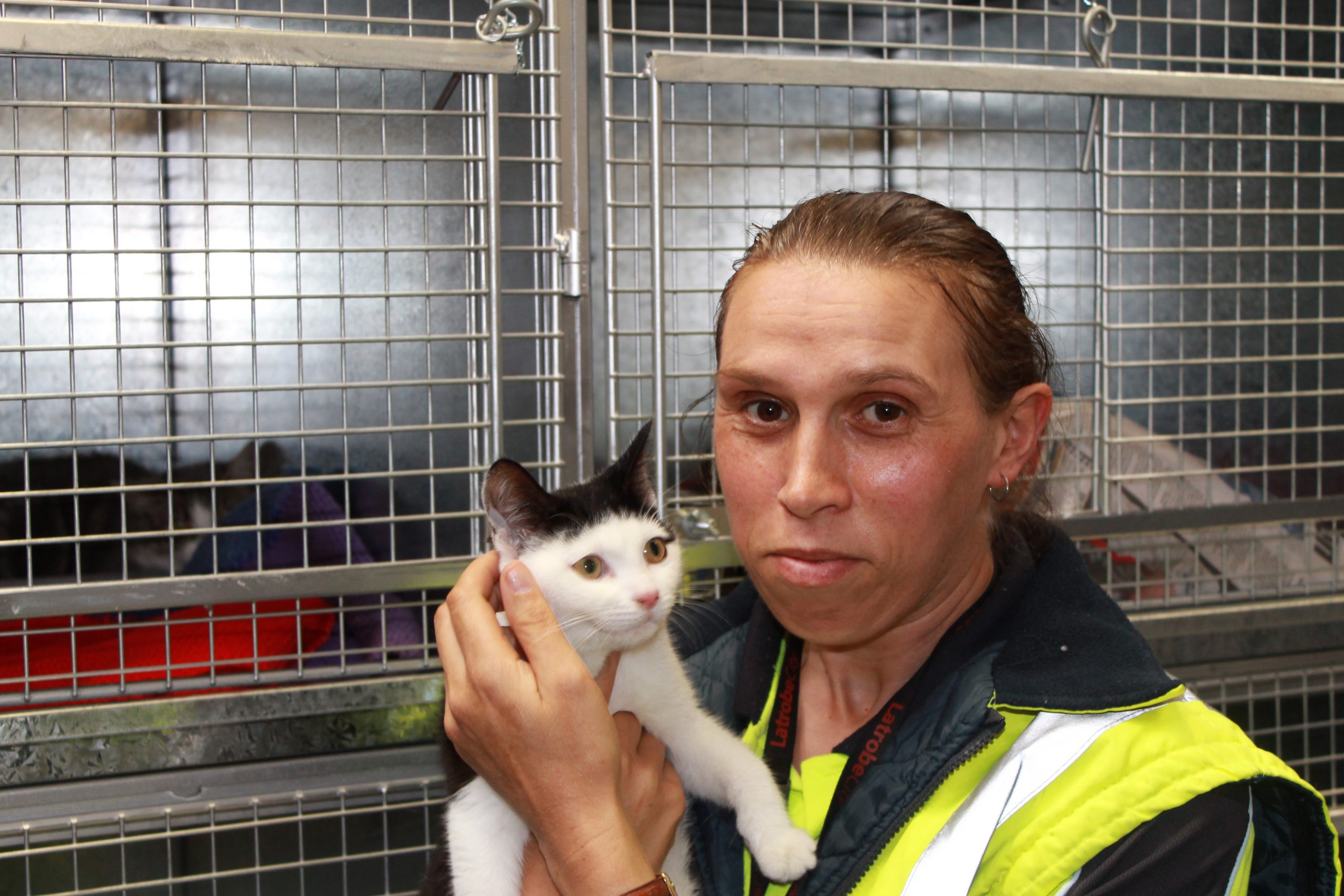 What began as a push to employ more indigenous staff at Latrobe City Council has become an award-winning program, finding work for more than 350 participants.
Steps Toward the Future – Indigenous Employment Program provides training and support for job-seeking indigenous Gippslanders and matches them with employers.
The program also provides ongoing mentoring to the individual as well as cultural training for the workplace.
Coordinator Joanne Brunt said the program was first developed in 2000, aimed at raising the amount of indigenous people employed at Latrobe City Council to two per cent.
The success in reaching that target prompted an expansion, and the organisation now works with local employment agencies and training providers to equip job-seekers with the skills they need to find employment in their chosen field.
It has so far found employment for more than 350 participants, with an 80 to 85 per cent retention rate.
Ms Brunt said the goal was to make the participant job-ready, including a work trial which occurred before the person was hired.
"The work trial plays a big role in seeing if they really like the job… giving them understanding of what it's actually like," Ms Brunt said.
"(For the employer) there's always a try before you buy, for the participants as well."
Ms Brunt said the program also appealed to employers because organisers ensured the participant received the right training for the job, and cross cultural-training for the workplace.
"It does improve race relationships (and) promotes uniting between the indigenous and non-indigenous community," she said.
Ms Brunt said businesses seen to be hiring Aboriginal and Torres Strait Islander staff would become employers of choice and more approachable for indigenous customers and users of services.
"I always say it's not just good practice (to hire indigenous people), it's good business," Ms Brunt said.
She said the flow on effect of having indigenous people working in a diverse range of industries was that younger members of the community had positive role models.
"It's developing those role models, developing our own leaders in our own community," Ms Brunt said.
"Someone that the kids can look at and say 'I didn't realise you could have a career in local government'.
"It's something that the kids can aspire to."
Ms Brunt said seeing participants' achievements made the role rewarding – a sense of pride that was shared by the indigenous community.
She said she hoped one day to see local indigenous people in management roles and owners of their own businesses.
For Melissa Thomas, returning to the workforce after more than 10 years as a full-time mum was a "dream come true".
Ms Thomas is undertaking a traineeship with the Latrobe City Council local laws team – a job she landed through the Indigenous Employment Program.
"I was staying at home with my kids and looking after them when I became a client of Work Solutions employment agency," the 39 year-old said.
"They explained about the program and I said 'yes, I'd love to give it a go'."
The mum-of-three said she had never considered working in local laws and was surprised at how much she enjoyed it during the practical placement she undertook before settling on the job.
"I wanted to become a Protective Services Officer. I had my mind set that, which my family didn't want me to do because they thought it was dangerous, but the local laws is the next best thing," Ms Thomas said.
"When I did the practical placement I thought 'wow this job's great. It's fantastic, you learn so much'.
"Every day is different and all the stories – it's amazing what you hear."
Ms Thomas said she also appreciated the ongoing support from mentors within the program.
Bonnie Dukakis's relocation to Traralgon was made easier by Latrobe City Council's Indigenous Employment Program staff, who found the 18 year-old employment soon after her move.
Program coordinator Joanne Brunt and her team got in touch with Ms Dukakis after she began her job at a Sale restaurant and provided support during her time there.
When Ms Dukakis told them of her move, they secured her work placement and helped her to obtain a traineeship at the Department of Justice in Morwell in June.
Ms Dukakis said the staff also help modify her resume to meet selection criteria for jobs and prepared her for interviews.
She said she was happy to discover a job that she wouldn't have known existed without the program.
"I was just happy to try anything. I just really needed full time work. This was more my preferred option," she said.
"It was good opportunity (to try) something different. I think it's the good variety that I enjoy.
"I deal with clients and also deal with stakeholders."