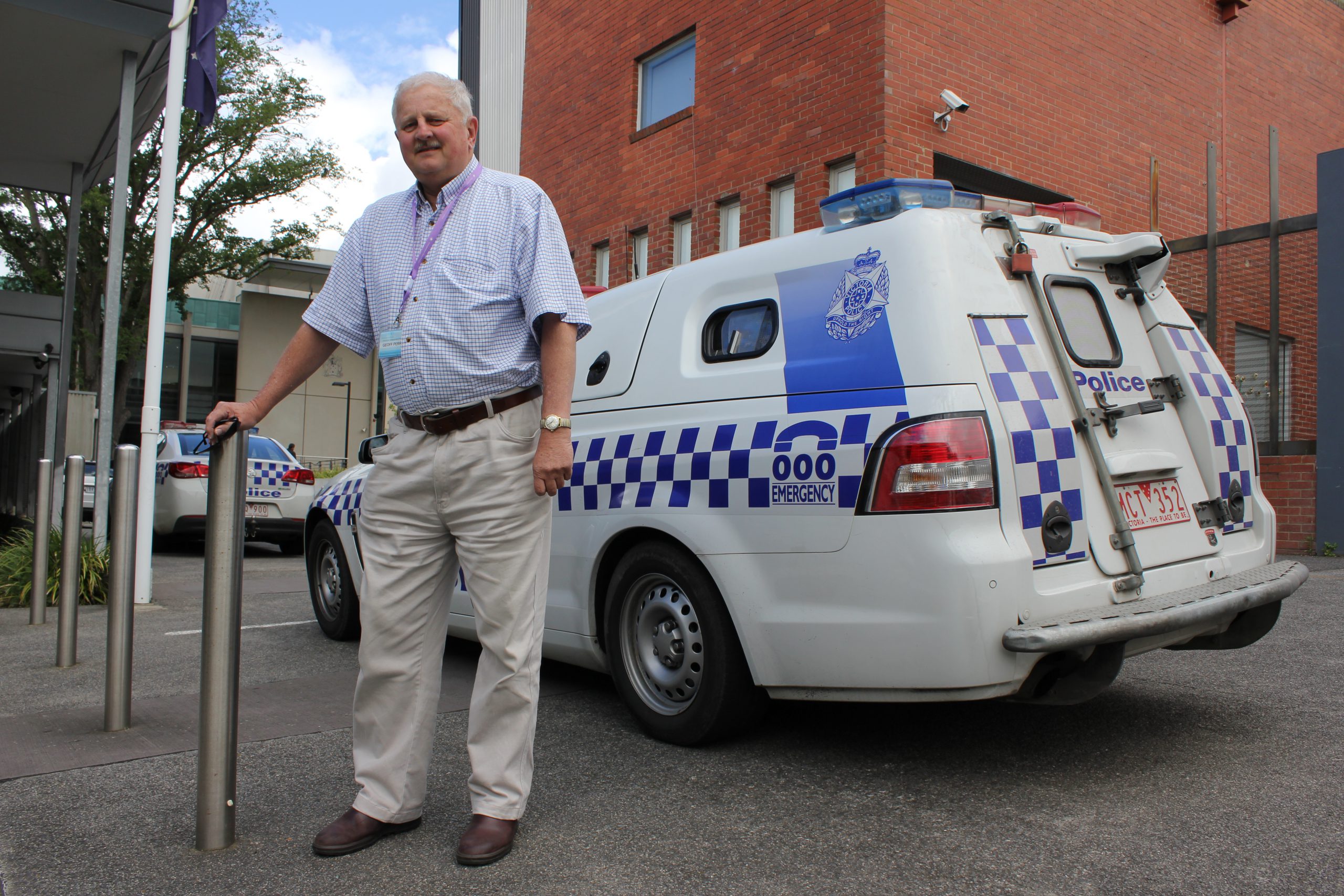 YOUNG people faced with a police interview and potential arrest are often "blown away" that someone would volunteer their support.
"… Particularly when it's two o'clock in the morning, they've been arrested and they're in police custody," Youth Referral and Independent Person Program volunteer Geoff Perry said.
"You start talking to them and you explain to them that you're not a police officer.
"You're independent of police and the justice system."
Mr Perry has volunteered to support young people under 18, without a parent or legal guardian through a police interview for the past six years.
He explained it as three-stage process – check on the youth's welfare and explain their legal rights; attend police interview, ensuring police are following correct procedures and the youth understands police questioning; and provide a referral to a local support agency to address issues such as alcoholism or drug addiction.
"It gets them to an assistance area, a support agency and the idea is to divert them from the criminal justice system. If they keep abusing alcohol, it's likely they'll continue in the criminal justice system for a long time," Mr Perry said
The Hazelwood North resident said the specifics of arrests were confidential, but many youth were in Department of Human Services care, estranged from their parents.
He said it was sometimes difficult to get feedback, but quite often he would get thanked "profusely" by a young person after an interview.
"Sometimes you do feel like you have helped them and they thank you, other times they couldn't care less whether you were there or not," Mr Perry said.
YRRIP also provides resources for police and parents and offers a free 24-hour legal advice line run by Victoria Legal Aid for young people in custody.
The program services 150 police stations throughout Victoria and currently has about 400 volunteers who support more than 3000 young people in police custody every year.
People interested in volunteering are encouraged to phone YRIPP on 9340 3777 or visit www.yripp.org.au