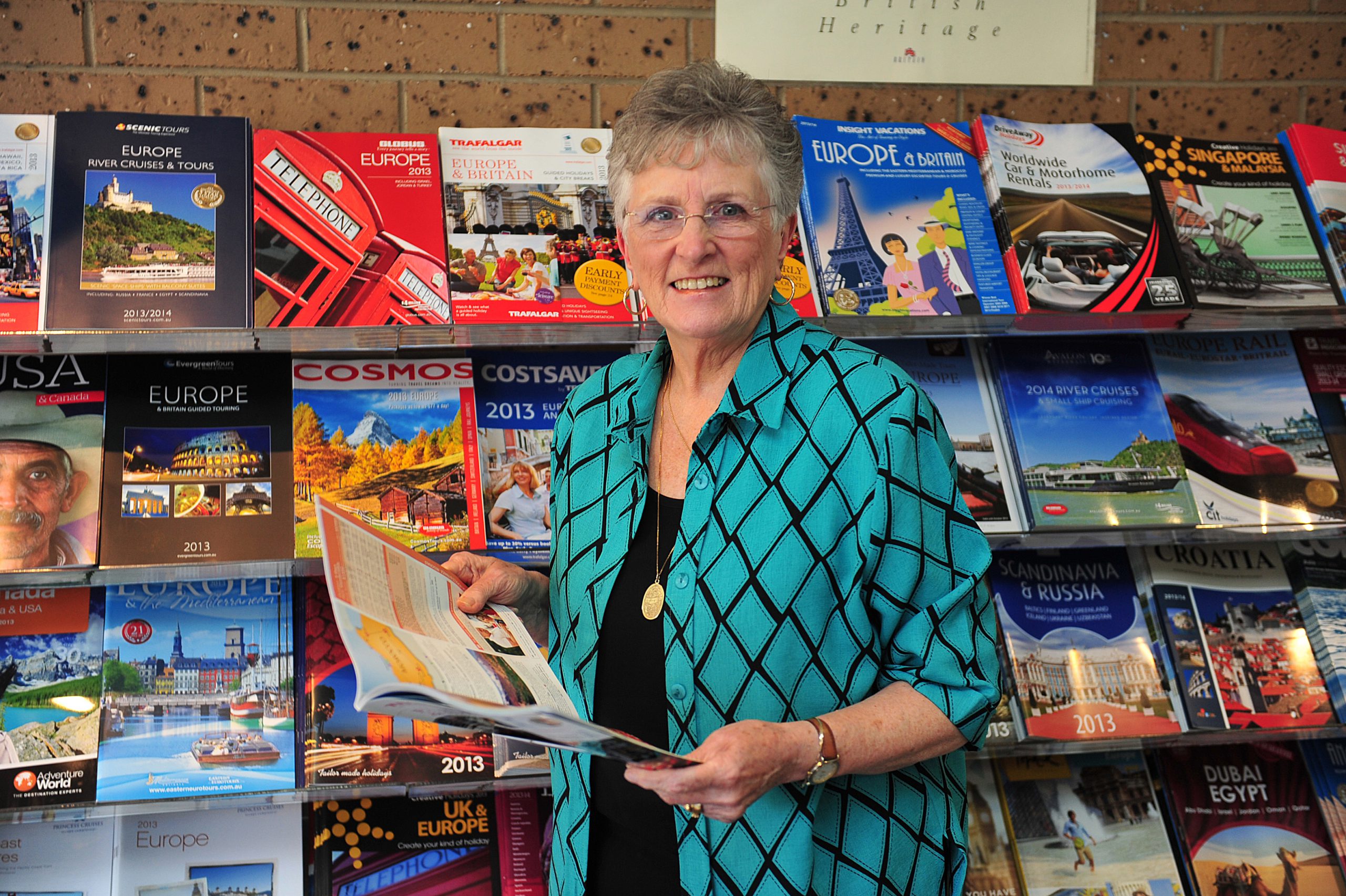 It would be easy to understand a travel agent as a "dream builder".
They aid our desire to be the attractive couple in the brochure; images of crystal clear blue water and tan-coloured sand, so stark from our everyday surroundings and routine-orientated lives.
But talk to Morwell travel agent May Sennett, who has worked in the industry for 42 years, and you realise travel reveals life's ups and downs.
"In the majority of instances, it's happy times, but then sometimes you have someone sitting opposite you crying because there's been a bereavement or an accident," Mrs Sennett said.
"We have situations where people have saved for years to go back to their homeland. You see all aspects of life."
Latrobe Valley Travel in Tarwin Street closed its doors late last year, first opening in 1991.
Mrs Sennett is retiring from full-time work due to illness, but will continue to manage her loyal international jet-setting clients and work on an "appointment and referral only" basis from her home office.
"My heart says 'no', but my head says 'yes'," Mrs Sennett said, about her decision to leave.
When she opened the agency, the war in the Middle East had started and the former State Electricity Commission was downsizing its staff.
"I thought to myself, 'why am I opening this travel agency now?' But a lot of people got payouts and spent that on holidays instead of saving for the future," Mrs Sennett said.
The well-presented woman, who prefers not to reveal her age, has been called Morwell's "travel icon".
In addition to her many memories and accolades in the travel industry, including a statewide retailers award in 2001, her years handling services at Latrobe Regional Airport for Hazelton Airlines, Airlines of Tasmania, Air Facilities and Regional Express are the stuff of local folklore.
"When I was there I used to start at half past five in the morning," Mrs Sennett said.
She said one night she was a baggage handler short so she had to use the strobe lights to direct a plane landing. "I was thinking I hope this thing stops" she said.
Her work in the local community is equally impressive.
Mrs Sennett is a life member of Latrobe Valley Enterprises, which supports special needs people, a long-serving Rotarian and she initiated the Church Street Fiesta, to name but a few of her involvements.
When asked if travel agencies were still relevant when so many spend hours comparing flights, hotels and hire cars online, Mrs Sennett said a lot of people still liked to deal with a travel agent.
"There's still a place for a travel agent in the community," Mrs Sennett said.
"A computer is faceless, when something goes wrong, people realise the value of a good travel agent."
What has changed in her career is the availability of air travel.
In the early 1970s Mrs Sennett saw the introduction of the jumbo jet and cheap air fares.
She recalls her many opportunities to fly first class to London and Europe and socialise in the cocktail lounge on the early model 747 jumbo.
In her semi-retirement she hopes to be able to do more of her hand painted porcelain art and will be able to "pick and choose" when she works.
"I've loved every minute of my career and been privileged to have opportunities that people do not get now because the industry has changed so much," Mrs Sennett said.