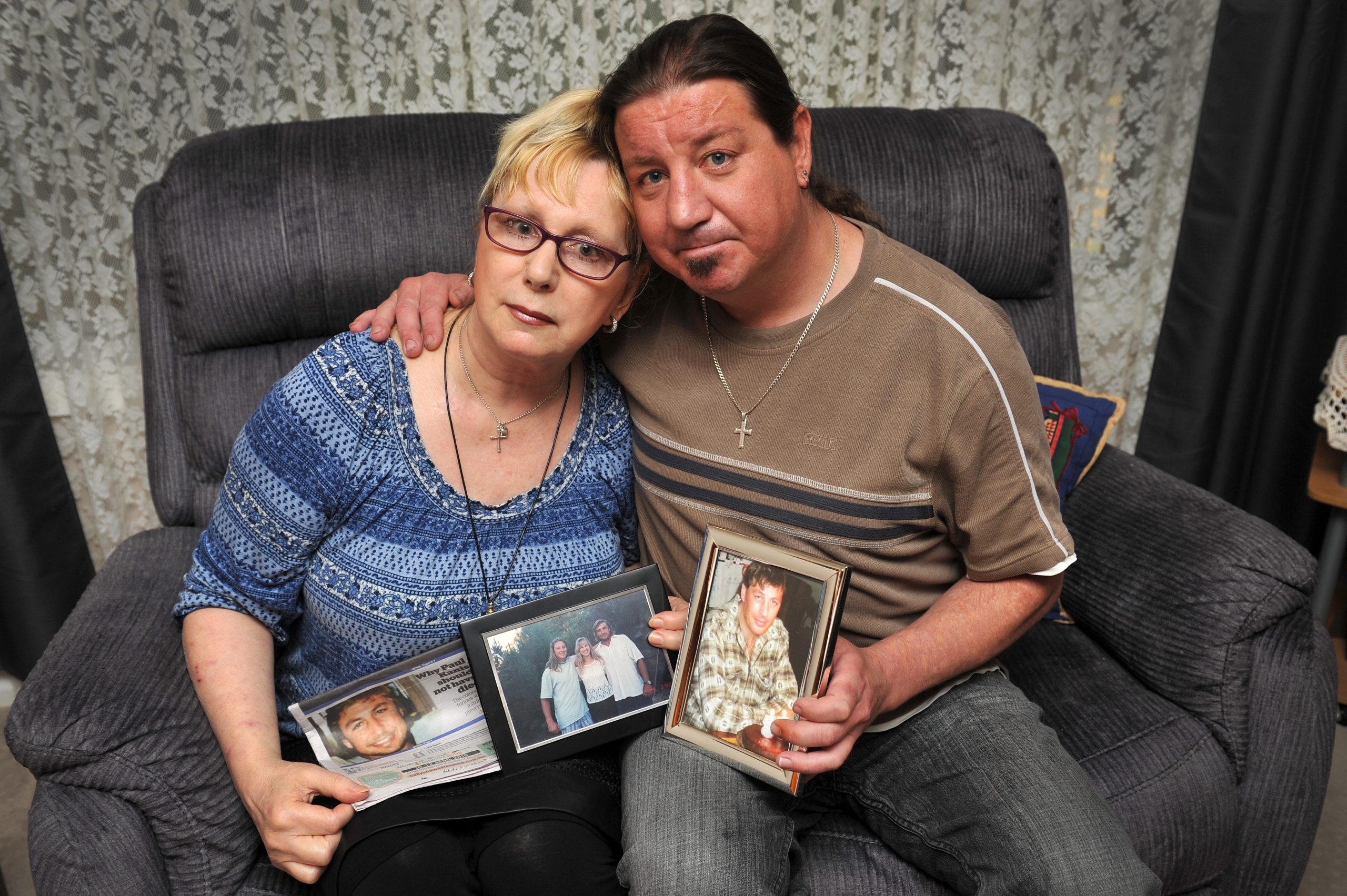 A lack of communication between doctors which resulted in the deaths of two Latrobe Valley men has left their families pushing for a state-wide electronic prescription monitoring database.
The report of a recently released inquest into the death of Paul Kanis and a finding into the death of Glen Kingsun revealed conflicting medications prescribed by different doctors caused both fatalities.
Paul Kanis of Traralgon, 38, was found deceased in Victory Park on 30 January, 2012.
As part of a Coronial inquest, toxicology reports found the asthmatic died of a lethal combination of methadone, a known lung depressant and benzodiazepines to be the cause.
The report stated Traralgon general practitioner Dr Bernard Rooney had put Paul on a methadone program to replace suboxone, a drug that treated his addiction to oxycontin.
The addiction developed after an accident which shattered the bones in Paul's hand years earlier.
In the days leading up to Paul's death, his mother, Suzie Kanis had witnessed him feeling ill and was surprised he had been put on a methadone program as he was not a heroin addict, a common reason for the program.
Mr Kanis also visited Dr Daryl Ham on a regular basis for general health concerns and was prescribed benzodiazepines.
The inquest found Dr Rooney and Dr Ham had not met prior to the coronial inquest and had never communicated over Mr Kanis' treatment.
Mr Kanis' brother Ricky Kanis told The Express since starting on methadone Paul's respiratory health declined dramatically.
"I spoke to him that night as I do every Sunday and he kept saying I feel unwell, I said 'are you sure you're alright?'," Ricky said.
"I said I'd ring him to check him the next day, well there was no next day.
"The whole thing could have been avoided, the legacy we want to leave is that this should not happen to anyone."
Ms Kanis hopes to drum up enough support to approach government officials about instating a system.
"What I would like to see happen is the government put in place an electronic prescription monitoring system," Ms Kanis said.
"Imagine how many lives it would save, I kept saying all along, Paul didn't need to die, if this had have been in place, he wouldn't."
Morwell widow Paula Kingsun believes her husband Glen would not have died in July, 2007 if an electronic monitoring system had been in place.
The cause of Mr Kingsun's death was hyperkalaemia and a combination of medications verapamil and propranolol, which together can cause cardio-depression.
"An electronic system would have saved his life definitely, only people doing the wrong thing are going to be affected by it," Ms Kingsun said.
"If you're doing the right thing and you're not doctor shopping and you're just following your prescriptions from your doctor then there shouldn't be a problem should there?"
When communicating with his specialist Anthony Boers and his doctor Terry Norwood, Ms Kingsun said she believed her husband may have been confused with the names of the medication.
While both grieving families conceded miscommunications about medications would have partly been the fault of their deceased loved ones, both agreed an electronic system would remove the onus on a layperson relaying complicated information.
The office of State Government Minister for Health Jill Hennessy said the minister was currently receiving advice on real time prescription monitoring.
"The government is committed to ensuring that all Victorians receive the best health care and treatments possible, and that includes ensuring effective communication channels between health professionals," a spokesperson said.
"The introduction of real time prescription monitoring would require extensive consideration and planning. There are also aspects that could require national coordination."