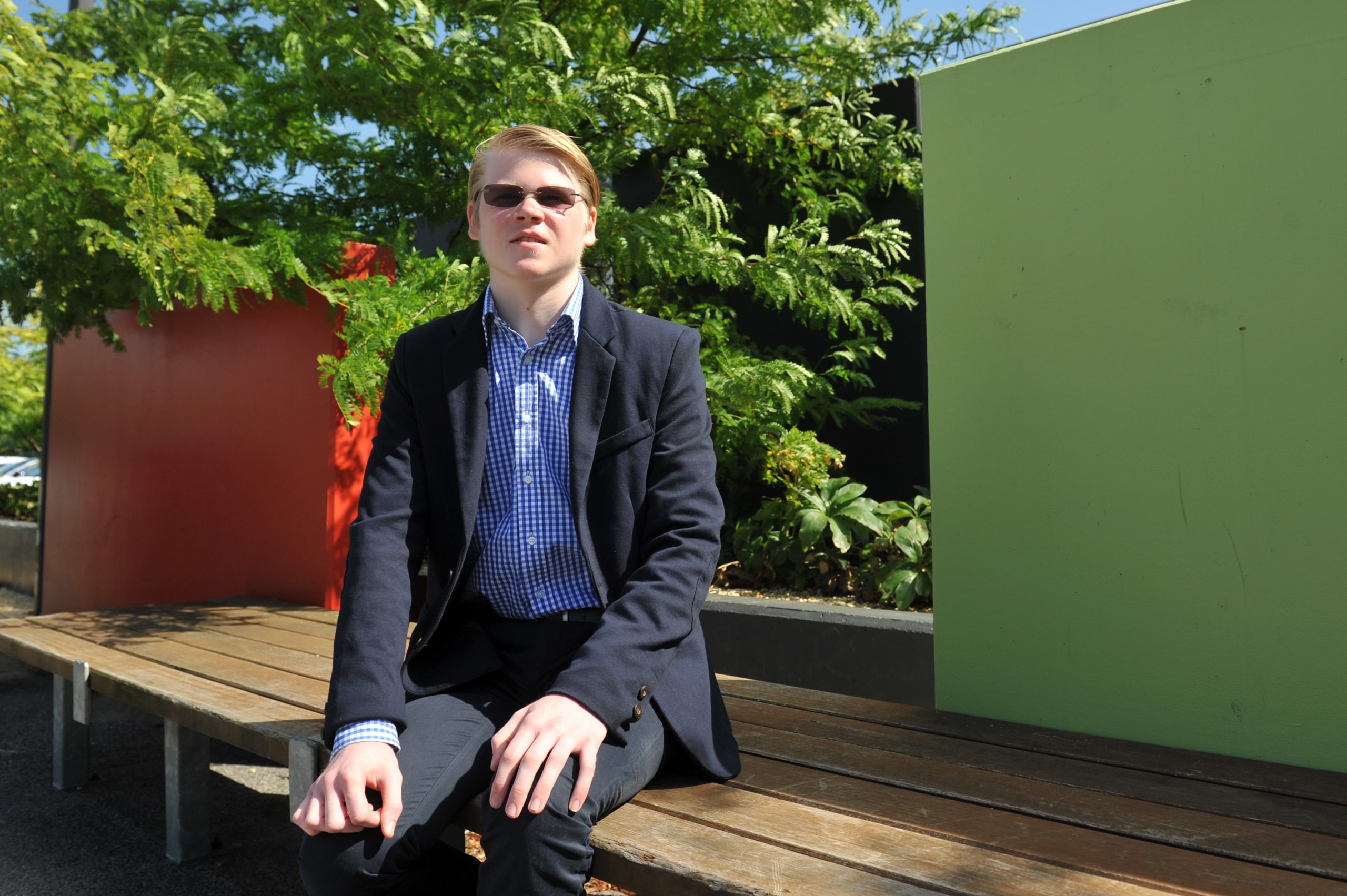 A dedicated community leader studying at Flinders Christian Community College will be honoured as Young Citizen of the Year at Kernot Hall, Morwell today.
Latrobe City Youth Council Deputy Mayor Brodie Logue has been recognised for his various contributions to the community for the past two years.
"It is a profound honour to have received this award," the 15 year-old Morwell resident said.
"This award for me is a testament to the many things that I aspire to do in this community in the future."
The past two years had been very busy with Brodie giving up his Karate lessons as he got deeply involved with community work.
A strong advocate for a long-term health study into the effects of the Hazelwood Mine Fire, Brodie is also a member of the Morwell and District Mine Fire Community Advisory Committee and the Community Recovery Committee.
Last year he was chosen as one of 80 students across Victoria to attend the centenary of Anzac Day in Gallipoli.
He raised $735 for the Berry Street project through a school and community fundraiser and is also involved with work in the multicultural community.
As deputy mayor, Brodie finds satisfaction in talking to young people and making sure their voices are heard.
"Young people are the future of this community and we need to make sure that they are ready when it's their time to take over," he said.
Brodie wants to see Latrobe Valley as a community where families feel safe and where economic opportunities are present for people to stay.
"We live in a community that is unique economically and socially," he said.
"I have always been passionate about serving people for the better and trying to improve the quality of life for all the members of such a socially-diverse society."
"I'd like to see this community prosper because this community has done so much for me and my parents. I want to give back."
Brodie's mum, Bina Logue, was very proud of her son's achievements.
"I believe he's really driven and he's passionate about what he's achieved so far," Mrs Logue said.
She said she and her husband would support Brodie if he wished to pursue politics, in the future – a great passion of his.
"I think he will do exceptionally well in that field. It comes out naturally for him, he's a very community-based kid so he really loves to indulge in helping the community," Mrs Logue said.