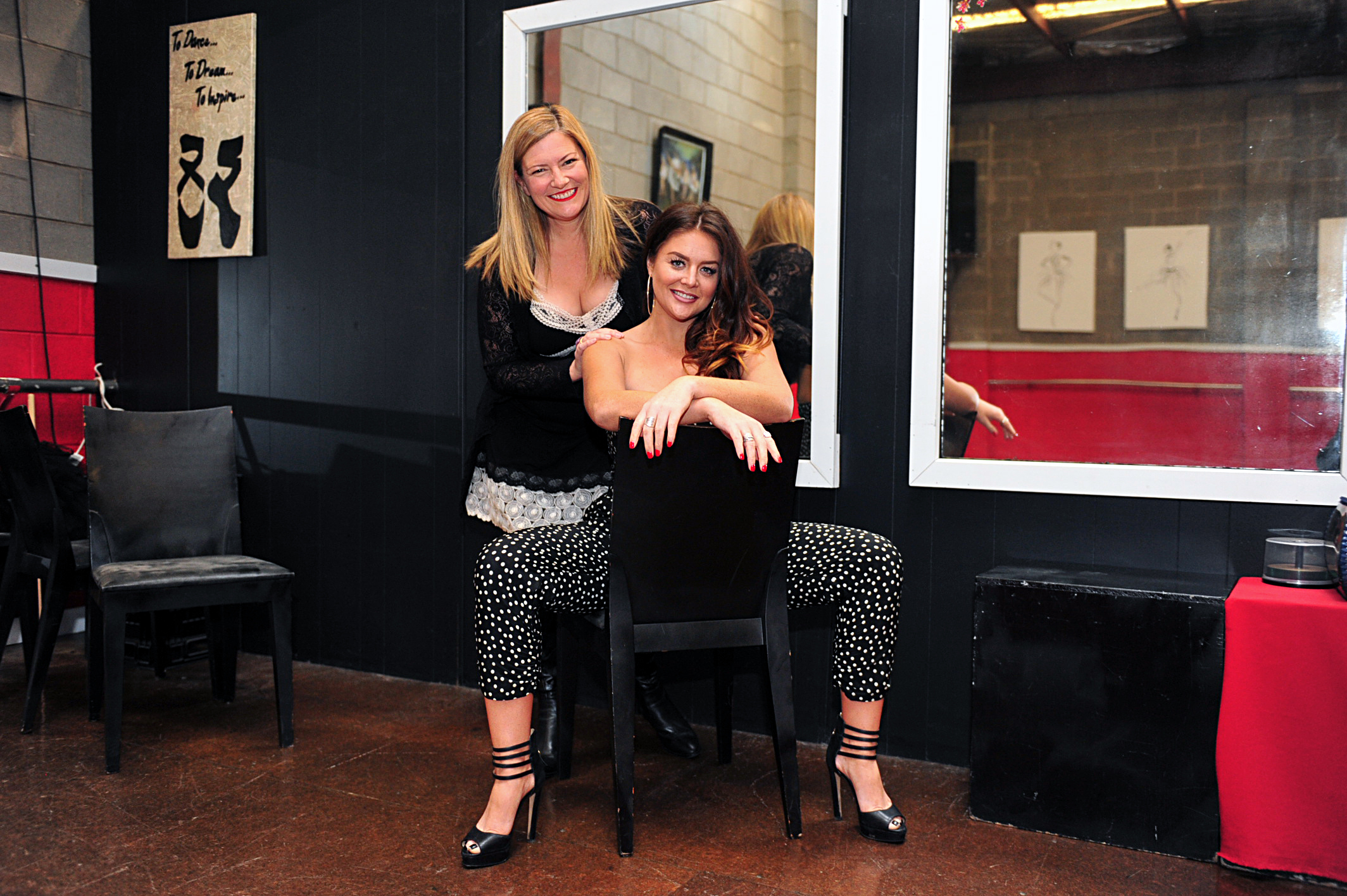 PARALLEL roads through the arts world are set to converge when Morwell pair Jaz Flowers and Alison Rae Jones unite two musical hemispheres in 'Love and Other Battles' at Sale and Bairnsdale this month.

Both born and raised in Morwell, the distinguished performers followed an eerily similar formative path to divergent careers in musical theatre and opera respectively.
A generation apart, each learned dance under Jaz's mother Vicki Flowers, attended Maryvale High School, performed in Latrobe Valley Eisteddfods, have fathers who are tradies and holidayed at the same destinations as children.
Having shared similar journeys out of Gippsland, the home grown duo will return to share the stage in a show which fittingly combines elements of their personal fields of expertise.
"It's done a complete circle. I remember when I was a kid and Mum (Vicki Flowers) used to talk about Alison Jones and that was one of her favourite students who has gone on to be extremely successful," Flowers said.
"It's an amazing thing to have your mother talk about this woman that I've got no idea who she is for so long, to find out that we went to the same school, we both grew up in Morwell and now we're doing a show together, it's really cool.
"Full-time opera and full-time musical theatre and our worlds have collided."
Forming a trio with former Opera Australia singer of 15 years Caroline Vercoe, Flowers and Jones star in the 'opera virgin' friendly production, which traverses diverse musical terrain from Chicago, to Les Miserables, Andrew Sisters medleys and Edith Piaff's La Vie En Rose.
For Jones, a former principal artist with D'Oyly Carte Opera Company in the United Kingdom, where she sang everywhere from the Royal Albert Hall to Elton John's birthday party, 'Love and Other Battles' – put on by her own company La Prima Opera – is a familiar frontier.
Less so for Flowers, who although classically trained, cut her teeth and flexed her jazz hands in stage shows such as Hairspray, Fame, Hot Shoe Shuffle and put her chops to the test as a finalist in 'the Voice'.
"In my musical theatre land I've been shoved in a box and I sing one way, perform one way and that's what I get hired to do now," Flowers said.
"That's all well and good but now I get to sing a completely different side of music which is really special to me but I just never get to do it, so it is extremely different for me and I'm loving it."
Upon returning to Australia about seven years ago following an international career spanning more than a decade, Jones started La Prima Opera and has harboured hopes to perform in Gippsland ever since. 'Love and Other Battles' will be her maiden production to break into the region, and Jones hopes to put opera on the rural agenda in an accessible way, utilising familiar pieces like the duet from Marriage of Figaro, which features in the Shawshank Redemption.
"It's just about (artistic) diversity which you don't always get in rural Australia," Jones said.
"People say 'I hate opera' but they love it if it's in an ad or a cartoon or something… (the music in the show is) things that people are really familiar with.
"Any live performance, whatever the music is, it's a different experience to when you're disconnected and just listening to a recording."
Guided by 'natural comedian' compere, Christopher McKenna, the show explores four centuries of music with world renowned pianist Len Vorster at the grand piano.
'Love and Other Battles' will be staged at the Wellington Arts Centre in Sale on Thursday, 28 May from 8pm and Bairnsdale's Forge Theatre and Arts Hub on Saturday, 30 May from 7.30pm.

For tickets phone 5143 3200 for Sale or 5152 1482 for Bairnsdale.