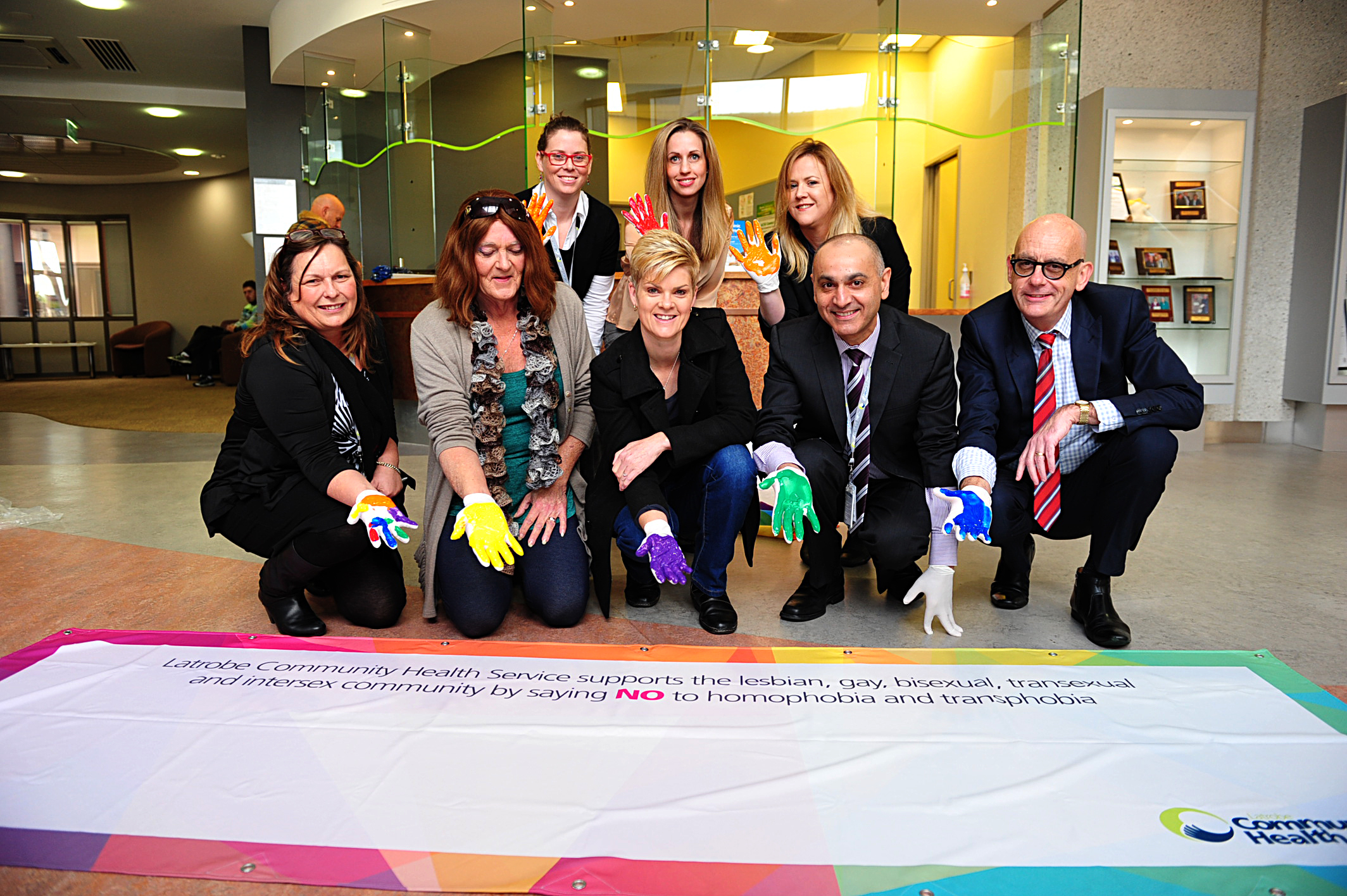 LATROBE Community Health Service is set to become a more inclusive workplace and community organisation as staff aim to receive the Rainbow Tick of accreditation.
LCHS staff and community members will gather on Monday, 18 May to raise the rainbow flag, plant a symbolic tree and acknowledge the International Day Against Homophobia and Transphobia.
It coincides with LCHS plans to meet the six standards of an inclusive workforce, which assistant gateway manager Jacqui Francis-Kelly said could take two to three years.
"It comes down to LCHS wanting to provide a service where everyone in the community feels safe and welcome," Ms Francis-Kelly said.
"We know we need specific procedures, policies and pathways for that to happen."
In December last year LCHS formed a dedicated "working party", whose members will complete a six-month training course and change its intake documents, policies and procedures.
These will be targeted to meet the Rainbow Tick standards of access and intake; consumer consultation; cultural safety; disclosure and documentation; professional development and organisational capacity.
Ms Francis-Kelly said the working party had upper management's support, with executive director Vince Massaro to plant a symbolic wattle tree while engaging with the community.
Representatives from the phone-counselling service, Switchboard, will also speak on the day, along with a member of the lesbian, gay, bi-sexual, transsexual and intersex community.
"This is really important for our service, to show the LGBTI and general community that we are committed to this group and we want to acknowledge the history and the barriers the LGBTI community faces," Ms Francis-Kelly said.
"More importantly, we want to say we are an organisation that says no to homophobia and transphobia."
LCHS will officially open its diversity garden and hand out 100 wattle tree seedlings for the community to grow; representing its commitment to the local LGBTI population.
All community members and groups are welcome to attend the ceremony, to begin at 12.30pm at 81-87 Buckley Street, Morwell.