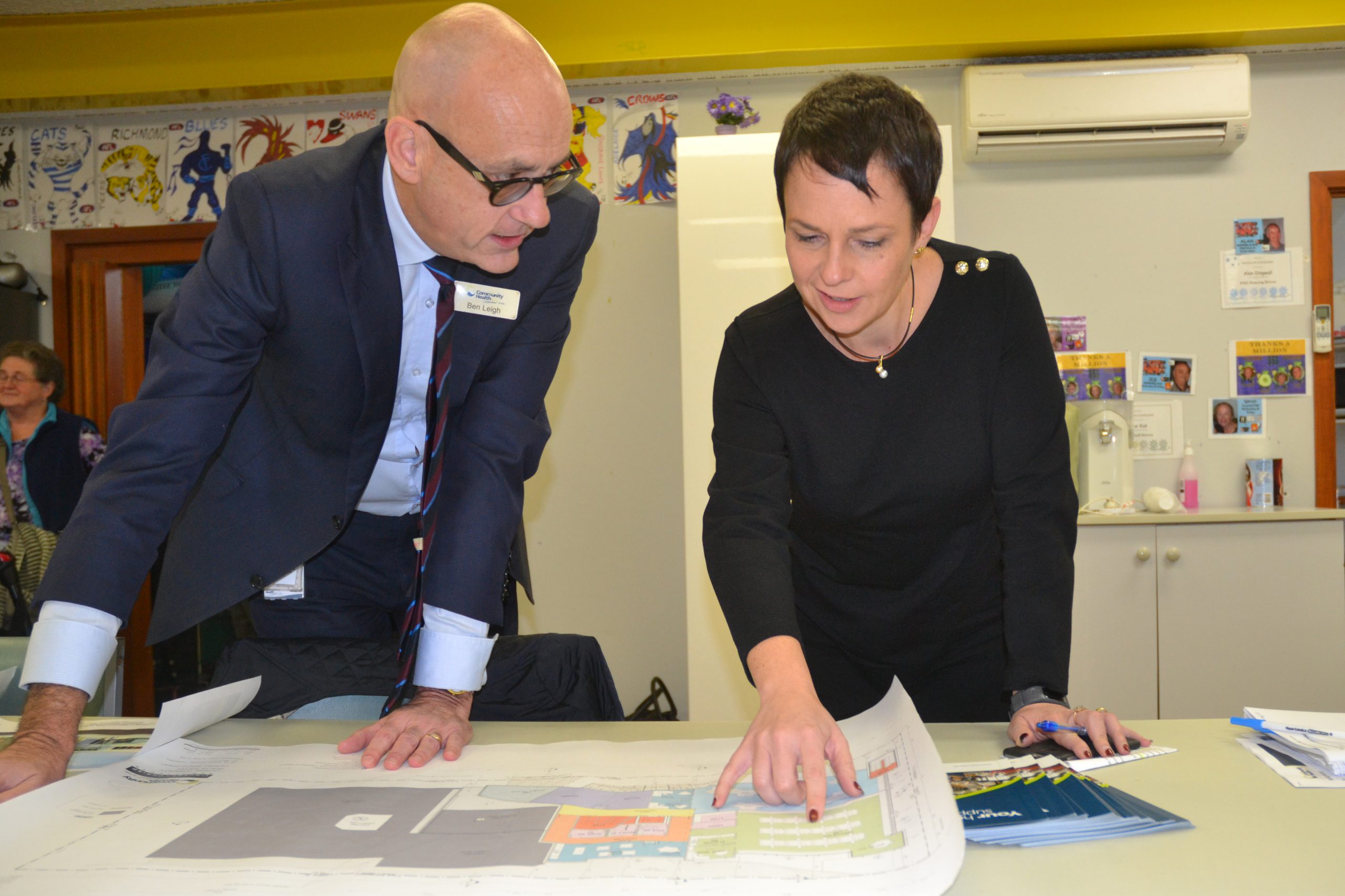 THE proposal to construct a dental prosthetics lab and training clinic in Churchill was "not considered to be value for money", Federal Member for Gippsland Darren Chester has revealed.
Securing the Federal Government funding is the final step in the Latrobe Community Health Service project's go-ahead, but a $2.664 million application to the National Stronger Regions Fund has failed.
Mr Chester last week shone some light on why the application was rejected, saying an assessment by the Department of Infrastructure and Regional Development did not score the project well for viability and sustainability, or for addressing disadvantage in the region.
"The advice I have received from the department, was that the project was not considered to be value for money in its current form," Mr Chester said in a statement.
"The project did however score well on economic benefits and education aspects, and I will be encouraging LCHS to reapply under Round Two addressing the shortfalls identified by the independent assessors."
LCHS chief executive Ben Leigh said he was surprised the project was not funded in round one
"We've done all of the business planning, particularly for the prosthetics lab and we submitted a comprehensive business case for it and for the rest of the activities," Mr Leigh said.
"We've compared our model with other models around Australia."
Mr Leigh said LCHS was now preparing an application to stage two of the National Stronger Regions Fund, which would close in June, and would seek feedback from the Federal Government.
"They've certainly offered it, so we've registered our interest for that feedback and we'll be very keen to learn what it is and if there's anything about the application that we've put in that we either need to improve or change."
State Regional Development Minister Jaala Pulford visited LCHS's Churchill campus on Friday to call on the Federal Government to provide its share of the funding.
"I would call on Darren Chester to get on the phone or march over to Tony Abbott's office, whatever he's got to do, to get his government over the line on this project," Ms Pulford said.
"We believe this project stacks up. We believe it's critical for the local community."
The project at the LCHS Churchill campus is expected to create 80 construction jobs and 38 ongoing jobs including 12 dental prosthetists.
It will involve dental service delivery to patients, but also the manufacturing of dental prostheses.
The former and current state governments have allocated a combined almost $2 million to the project. LCHS has also committed its own funds.
The project has been in limbo since the 2013 federal election, after a $4 million funding commitment by former Regional Australia Minister Catherine King was not signed off before the change of government.