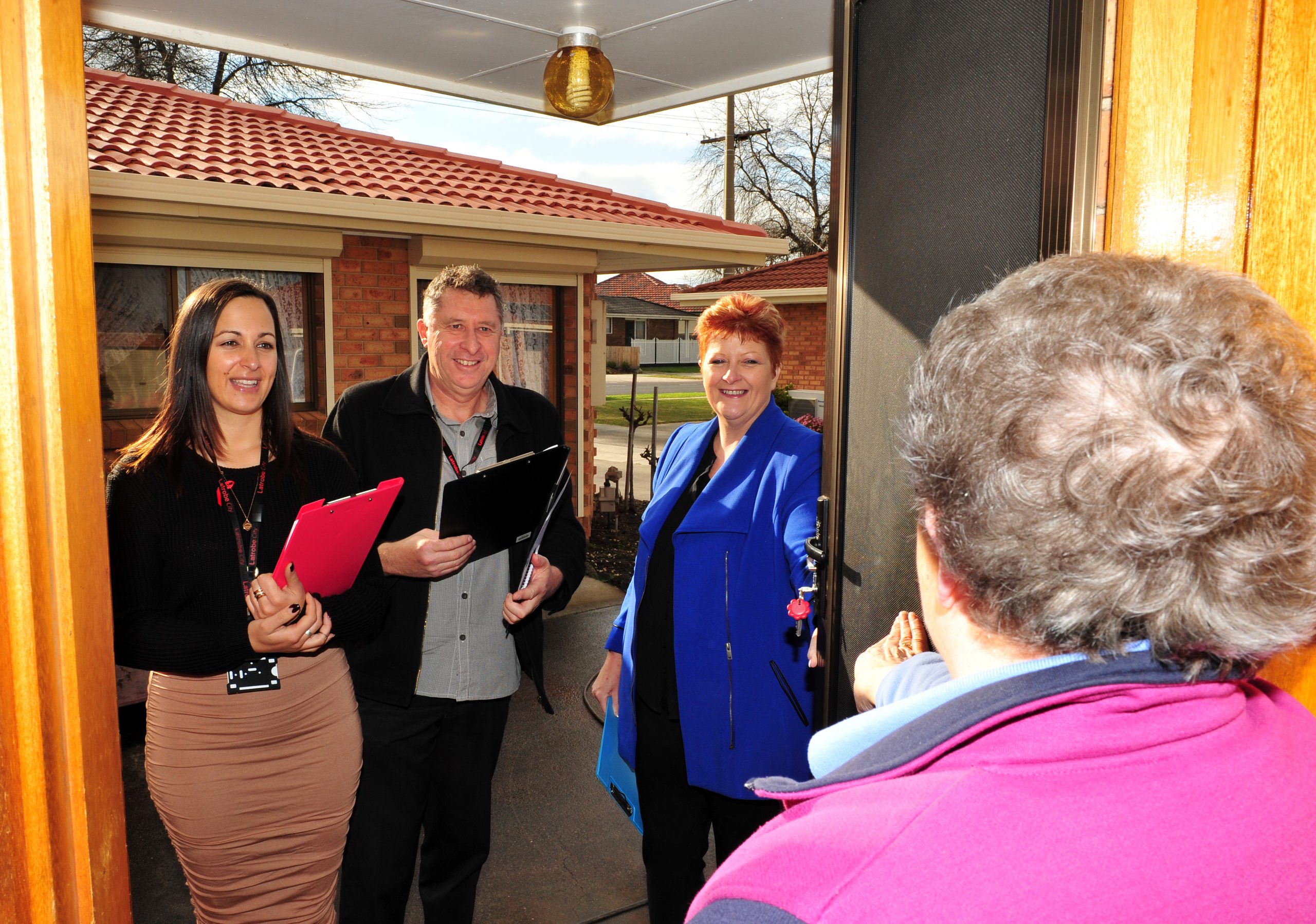 Latrobe City Council staff will hit the pavement this month to check in on the health and wellbeing of residents in a section of Morwell's south.
As part of community recovery initiatives in the wake of the 2014 Hazelwood mine fire, the trial doorknock will gather information in a bid to explore ways to enhance health, wellbeing and social cohesion.
"The objective of the doorknock is to talk to residents and community members who are often silent or disconnected from traditional community engagement activities," Community Recovery Committee chairwoman Carolyne Boothman said.
"We're seeking diversity of voice – equally those who do have a say and those who would generally not attend a hall meeting."
The trial site is the area south of Commercial Road, west of Hazelwood Road and backing onto the Princes Freeway.
Ms Boothman said the doorknock would explore issues such as eating well and being active and would seek the authentic views of residents to understand what would make them feel more connected, safe and happy.
"We know that a healthy, connected and engaged community is a resilient one and more able to withstand a broad range of challenges and experiences," Ms Boothman said.
The information gathered will be taken back to the committee, reviewed and shared with trial site residents and the broader Morwell community.
"We will then continue work with residents in the trial site to establish a number of health and wellbeing priorities," Ms Boothman said.
"Those priorities will continue to be explored and discussed with the community until there is a strong sense of empowered collective action."
The doorknock will continue until Friday, 17 July.
The answers provided by the residents who are contacted will be anonymous.
Residents in the trial site who want to participate can also make an appointment for the team to visit by phoning Christine Body on 5128 5723.