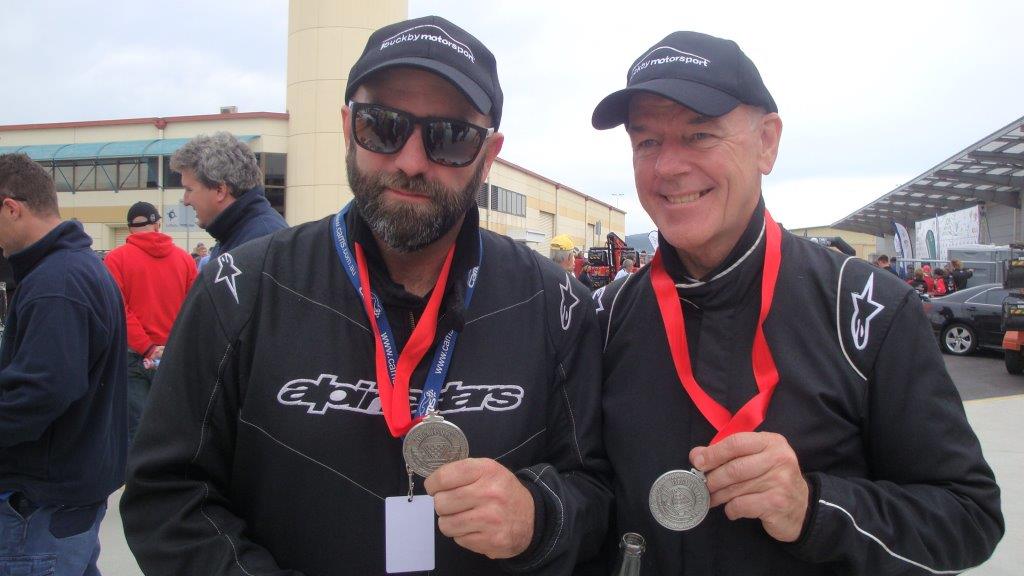 MOTORSPORT

MOST sons would be met with anything but praise should they shatter speed limits with their father in the passenger seat, but not in the Coleman family.
In fact Garry Coleman does whatever he can to help his boy Brent go as fast as possible.
The father-son duo from Traralgon recently contested Targa Tasmania, one of the world's longest and toughest tarmac rally events, fulfilling a dream decades old.
Garry navigates and Brent drives – a simple formula which has garnered plenty of success over the years since the latter pledged he would compete at Targa aged 15.
However, the trophy cabinet received its crowning addition following Targa, when the pair received a belated class plate for their efforts in the 29-stage, six-day event.
Having blown a head gasket in the early going, causing the Colemans to miss two stages and incur a one hour and 20 minute penalty, Garry thought the trophy was sent in error when it arrived in Brent's mail post-event.
"I said 'you'd better send it back, they've obviously made a mistake and someone's waiting for their trophy.' Then all of a sudden one turns up in the mail for me as well so I went on to the website and looked it up… and we'd won our class," Garry said.
While the result came as a shock to the Colemans, their results justified the reward.
After rebuilding the Subaru WRX STI's motor and gasket overnight, the team began clocking impressive results for the remainder of the rally, regularly finishing inside the top 10 against higher powered vehicles.
"They can't really compare our results with them, although we did beat some of them, so they have these sub classes as well, and we were a class winner," Garry said.
"We were happy just to have finished off well and had some good solid top 10 finishes, but to get the trophy as well was a bonus."
Brent raced his first touring rally in 2003/04, and Garry has been there since the beginning despite the odd 'father-son discussion' in the early days.
When Brent said he wanted to continue tarmac rally driving Garry suggested he get one of his mates to navigate, but Brent wouldn't have a bar of it.
"He said, 'no, Dad, if I'm going to do this I'm going to do it with you', so I thought that was fantastic, and it has been a great thing to be able to do with your son too," Garry said.
"He's 34 now so it's not like he's still a kid. For him to still want me there in the seat beside him it's pretty special."
More special still was helping fulfil his son's childhood dream.
"Targa Tassie it's just got that aura. I think for anyone who does tarmac rallies to have a crack at Targa is sort of the ultimate because it is considered one of the best tarmac rallies in the world and certainly one of the longest," he said.
"It was great, we really enjoyed ourselves."
Despite initially earmarking it as a once in a lifetime event, the pair now plan to return for Targa Tasmania's 25th anniversary next year.