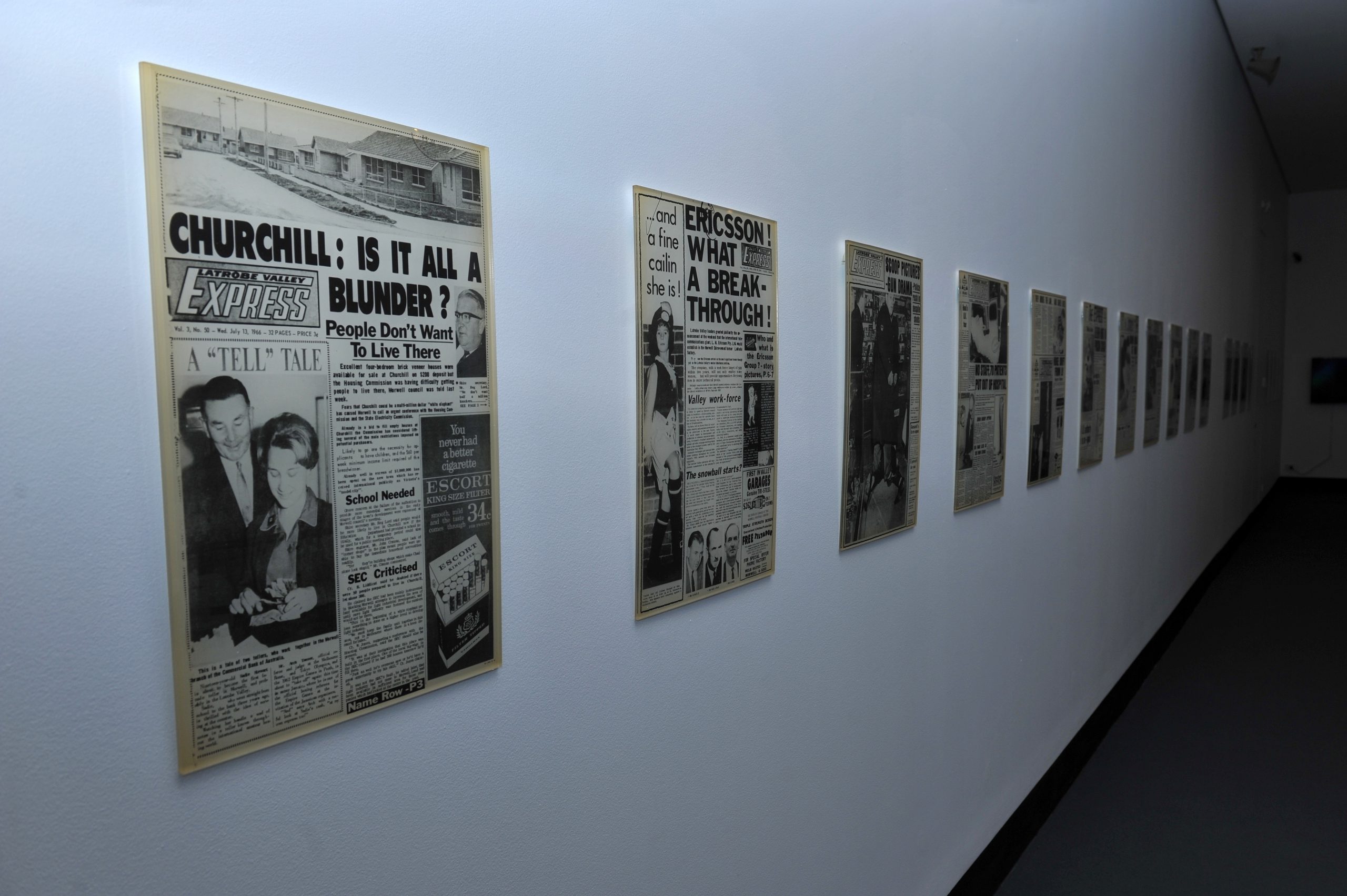 FIFTY years of some of the Latrobe Valley's most prominent news stories has gone on display at Latrobe Regional Gallery.
Staff have scoured the archives for a series of Express front pages to line the walls of the exhibition space as part of the paper's 50th anniversary celebrations.
While the headlines of the first issue on 14 July 1965 may not have been earth-shattering, it was certainly ground-breaking.
It was the first newspaper to be delivered free in regional Australia, the first offset newspaper in regional Australia and the first to cover all the major towns in the Valley.
As the community changed and evolved through major government decisions like the relocation of an entire town to dig up coal, and the privatisation of the power industry, so too did the newspaper in look and operation.
'Through the Pages – 50 years of The Express' chronicles much of this change, although the paper is certain there are countless more headlines and stories that have had a major impact on readers.

"I think it reflects the importance of any community newspaper in recording the elements that make up the fabric of the community over the years," Express general manager Bruce Ellen said.
"The front pages reflect a snapshot of some of the most significant stories of the day and in turn the highs and lows the Valley has gone through over the last 50 years."
The exhibition will run until 2 August at Latrobe Regional Gallery, 138 Commercial Road, Morwell.