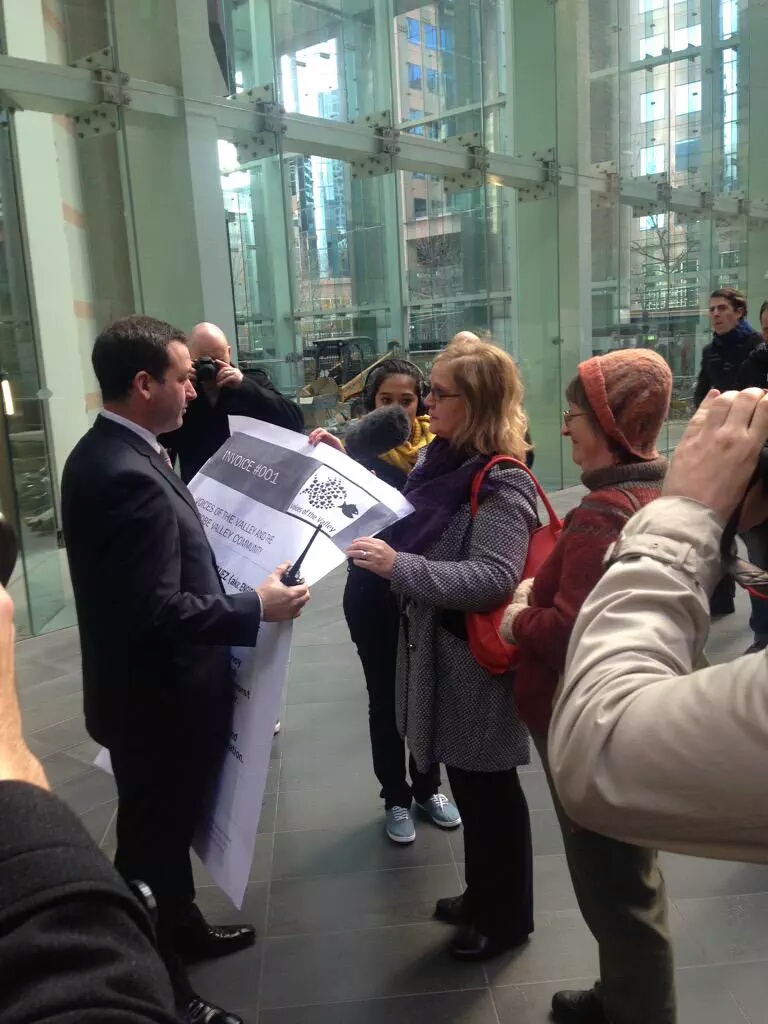 Voices of the Valley presented a human-sized invoice to GDF SUEZ staff at the Rialto Towers offices in Melbourne on Thursday.
It follows media reports the mine operator received an $18 million invoice from the Country Fire Authority in March this year for the Hazelwood mine firefighting effort. GDF SUEZ has refused to pay the sum arguing the cost of the effort was covered by its fire-services levy contribution.
VOTV president Wendy Farmer said about 80 people attended the rally, including firefighters and United Firefighters Union national secretary Peter Marshall.
"The financial costs of the Hazelwood mine fire are in excess of $100 million. We demand that GDF SUEZ demonstrate some social responsibility and pay this small portion of these massive costs," Mrs Farmer said.