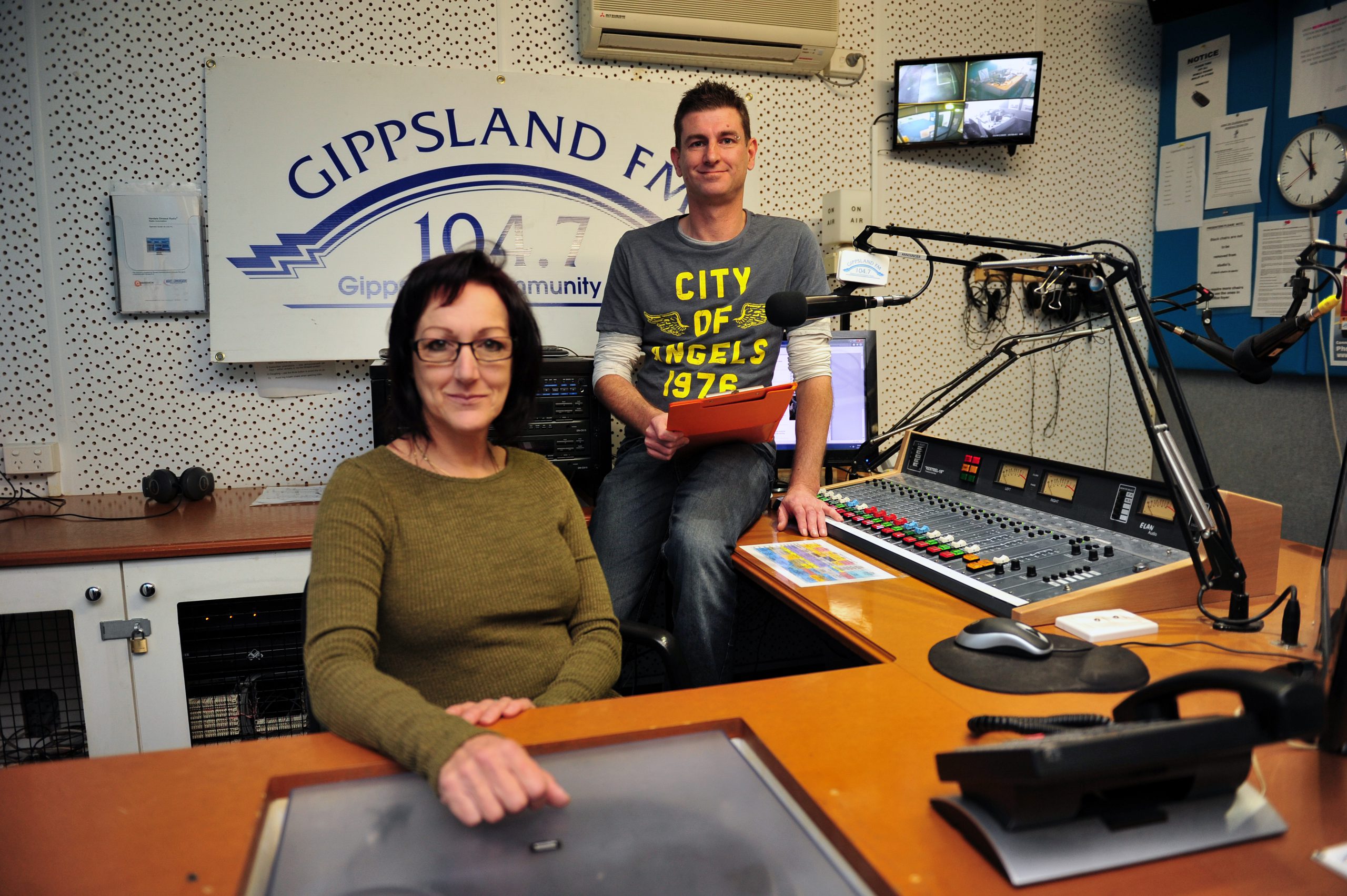 The Latrobe Valley's enthusiastic radio lovers have come out in support for Gippsland FM as compounding transmission issues threaten to pull the service from the airwaves.

A 24-hour music marathon at the weekend by popular presenter Tim Ryan has headlined a fundraising blitz, which as of yesterday afternoon had raised a "record amount" in excess of $16,000.
"It's been absolutely awesome to have the community's support on this, it's been extremely helpful," program director Matt Cameron said.
"It will cover our costs for new antennas and we will be able to put the extra money to good use."
Failing transmission equipment at the station has seen the service resort to backup power supplies in recent months, with reception dropping from the Valley's fringe broadcast areas, such as Boolarra.
Mr Cameron said the root of the station's transmission problems could be traced back about six years, when new aerials were installed at a nearby transmission site.
"The people that helped us with the installation weren't experts, and much of that equipment has already degraded over time fairly quickly in the elements, and you've got to remember had a mine fire as well," he said.
"Basically we've been broadcasting with a five-times-less powerful signal strength, so we've got areas which are falling out of reception.
"It's gotten to the point where we need to take steps to make sure our service is reliable, as we've been getting complaints from listeners in fringe areas to the point where we were going to put an apology in The Express."
Mr Cameron said without an urgent upgrade, transmission equipment would continue to fail.
The callout for listener support comes as the station prepares to become more self sufficient, amid signs the availability of community broadcasting grants will diminish under the Abbott Government.
"A lot of things are changing at the station … so we are going to have to rely more on sponsors and listeners rather than government grants," Mr Cameron said.
"We are not 'desperate'. Our profits and losses aren't great amounts, but we want to expand and look at our opportunities. We had considered moving premises because the rent is quite high.
"The station is expanding, we've got five paid part time staff, which requires different resources.
"We are increasing our presence on social media and we've got a whole lot of different things happening. It's exciting times, but we need the support."
The station recently received a significant profile boost when Melbourne commercial radio heavyweights Hamish and Andy featured Gippsland FM presenter Caitlyn Beath live on air at the launch party of their latest program.