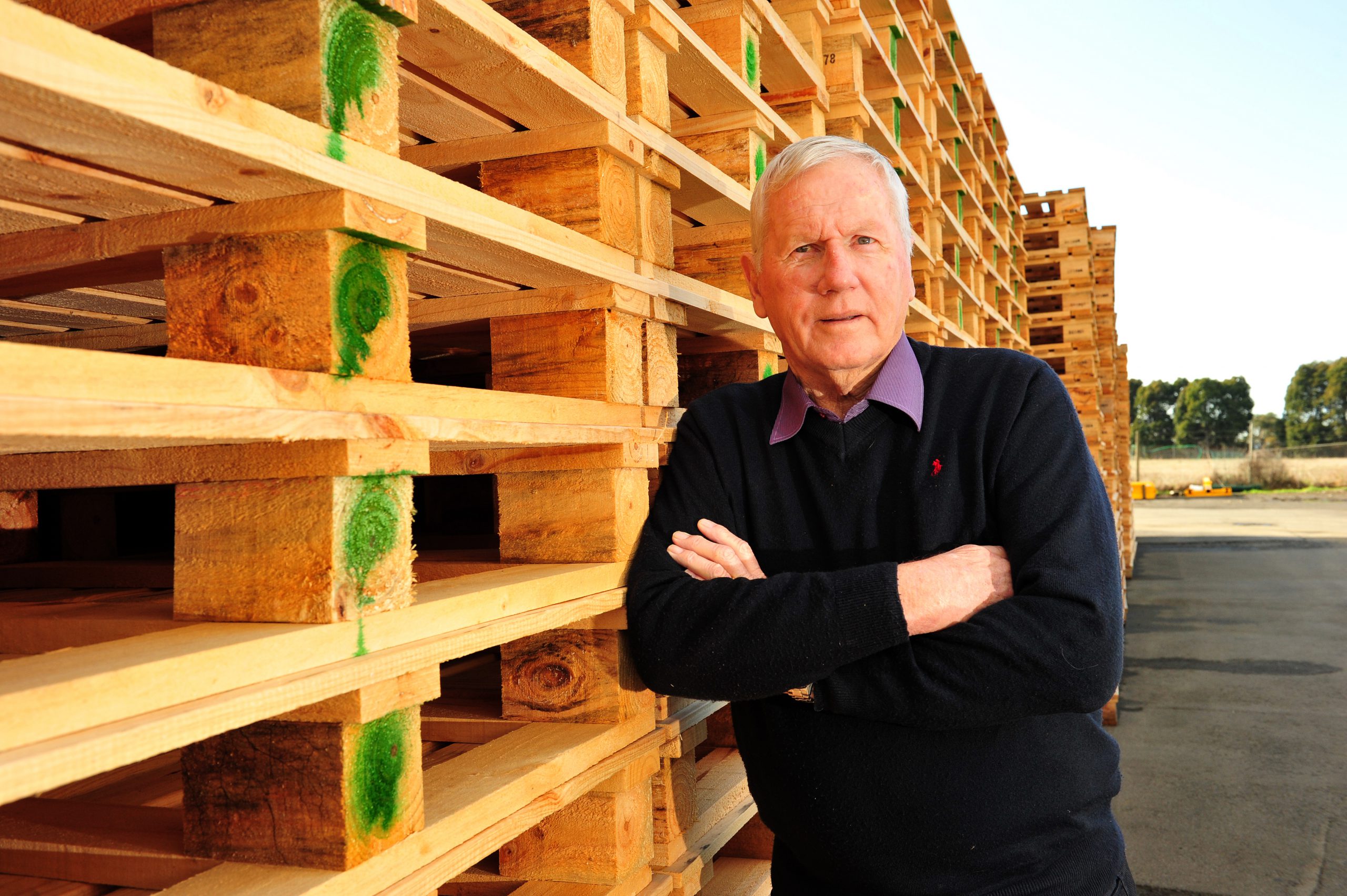 FOR the first time in 45 years of business, Lewis Fisher has had to retrench workers.

The Morwell pallet manufacturer was forced to cut his workforce by more than half after Australian Paper walked away from a two-and-a-half decade relationship for non-local arrangements.
Fisher's Latrobe Valley manufactured and supplied wooden pallets to the Maryvale Mill for the past 25 years, but this year lost the contract which made up 90 per cent of its business, resulting in the retrenchment of 13 workers.
"I've never had to do it," Mr Fisher said.
"Ever since I've been in business, I've always kept expanding and putting people on."
It's the first-known local casualty of Australian Paper's business restructure as it moves to return to financial viability after four consecutive years of losses.
"I was warned by some other people (Australian Paper) were going around and they had this program in place. They're being quite savage about it," Mr Fisher said.
It's Mr Fisher's understanding Australian Paper has opted for a Melbourne-based company to supply export pallets and has moved to a hire arrangement for domestic pallets.
Mr Fisher said he worked hard to maintain the company's arrangement with Australian Paper, keeping the price of his pallets the same for eight years.
"We've provided them with 100 per cent reliability over a 25-year period and we've never, ever said we cannot supply," he said.
He said through the tender process, Fisher's Latrobe Valley found savings of more than 20 per cent, but it wasn't enough to keep Australian Paper on board.
"I went back to all our suppliers here and they all dropped their prices. A lot of people rely on us here. It's devastating for them," Mr Fisher said.
"We re-costed everything we sold to (Australian Paper), very carefully over about a week.
"I sat there with one of my other staff, we even counted nails."
As a small consolation, Australian Paper said it would use up the company's existing pallet stock.
Only 10 staff remain at the Morwell-based Fisher's site, but Mr Fisher is optimistic about the company's future.
"We are going to aggressively identify new markets," he said.
"We're looking for opportunities where we slowly might bring some of our old staff back on board."
Member for Morwell Russell Northe said while he understood Australian Paper faced economic challenges and needed to reduce costs and improve viability, he wanted to see local companies use local suppliers when possible.
"Australian Paper have always pushed the local mantra and I'd be extremely disappointed if they weren't doing the same in this case in terms of products and services to their company," Mr Northe said.
The paper giant has pushed the need for government to buy Australian-made paper.
An Australian Paper spokesperson said the flood of imported paper from Asia had "severely tested our competitiveness" and the company must reduce its costs in a number of areas if paper production was to continue in the Latrobe Valley.
"As part of this process we invited five Victorian pallet manufacturers to submit proposals and worked closely with Fisher's as the incumbent, but unfortunately, the cost savings offered by other Victorian suppliers proved too significant," the spokesperson said.
"This has been a difficult decision but Australian Paper is committed to turning around our operations in the Latrobe Valley and we continue to support Victorian jobs through our new supplier.
"Australian Paper is one of the largest private employers in the Latrobe Valley providing close to 900 direct jobs at the Maryvale Mill and supporting about 6000 flow-on jobs nationally."