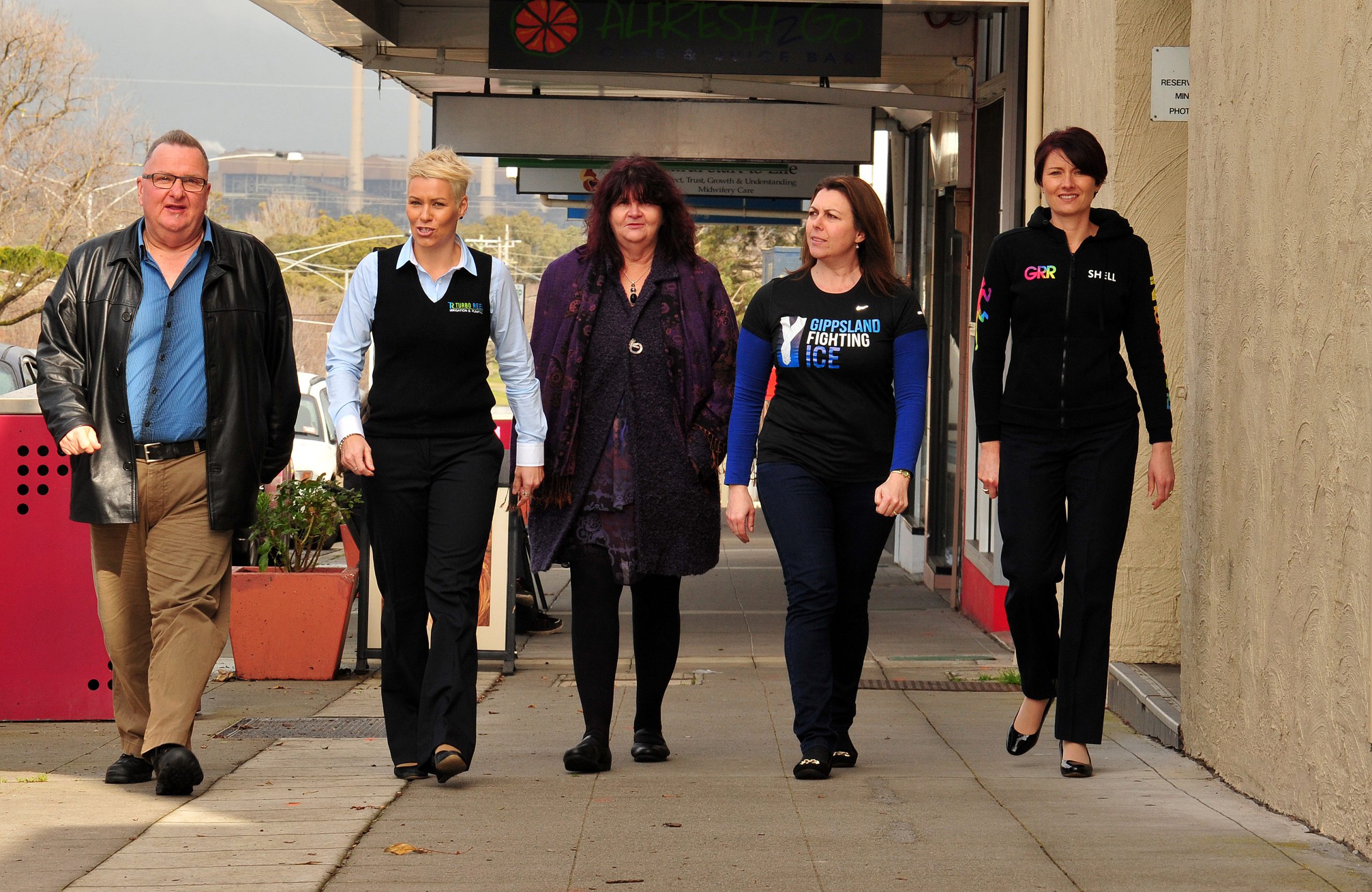 A GRASSROOTS charity of local women has thrown its support behind Latrobe Valley's Youth Support and Advocacy Service, the first of its kind for the drug treatment agency.

The Gippsland Road Runners group joined hands with YSAS this year to drive its Gippsland Fighting Ice Campaign.
YSAS director of services Peter Wearne said the Latrobe Valley team – established in 1998 – had never seen a similar support system in the Valley.
"And it's outstanding, really, in terms of the effort that (president) Tracey O'Brien and her colleagues have put in," Mr Wearne said.
"We're in regional areas all over Victoria and this is an amazing community effort; a community partnership."
The partnership will see all funds raised via GFIC events go directly into expanding YSAS' services across Gippsland.
The drug treatment agency so far has three on-the-ground youth support workers based in Latrobe Valley, dedicated to young people from Drouin to Sale, including Stratford and Mirboo North.
Two youth alcohol and other drug outreach workers are funded through Victoria's Department of Health and Human Services.
The role of Latrobe Valley manager Chris May is funded through YSAS' own resources.
"We are actually only funded for two staff in Latrobe Valley," Mr Wearne said.
"I helped set up the Latrobe Valley team in 1998 and we've had no more resources for drug and alcohol in (almost) 18 years."
YSAS' Latrobe Valley treatment service has a client-focused, holistic approach with an optimum number of between 30 and 40 clients at any time.
About half of the young people YSAS works with are self referrals, while the other half are referred via community service organisations, doctors, police and the court system.
YSAS' AOD workers help provide mental health support, primary health care, organise doctor's appointments and access to residential withdrawal or rehabilitation facilities.
Mr Wearne said although resources were limited, the team balanced appointments to ensure there was no waiting list for treatment.
"Drug and alcohol problems are chronic, relapsing conditions," he said.
"It's not like fixing a broken leg – people can get on top of the drug problem for years and then all of a sudden relapse.
"So we try and provide a continuum of service that's flexible and is responsive to the needs of young people."
Mr Wearne will speak at the GFIC fundraising gala ball, to be held on 29 August at Traralgon's Premiere Function Centre.
Gippsland Fighting Ice's Charity Gala:

Saturday 29 August from 6pm at Traralgon's Premiere Function Centre, including a three course dinner with Peter Wearne as guest speaker and charity auction.
To purchase a ticket phone 0409 010 253 or 0408 303 631, priced at $80.

For more information phone Tracey O'Brien on 0400 892 109.