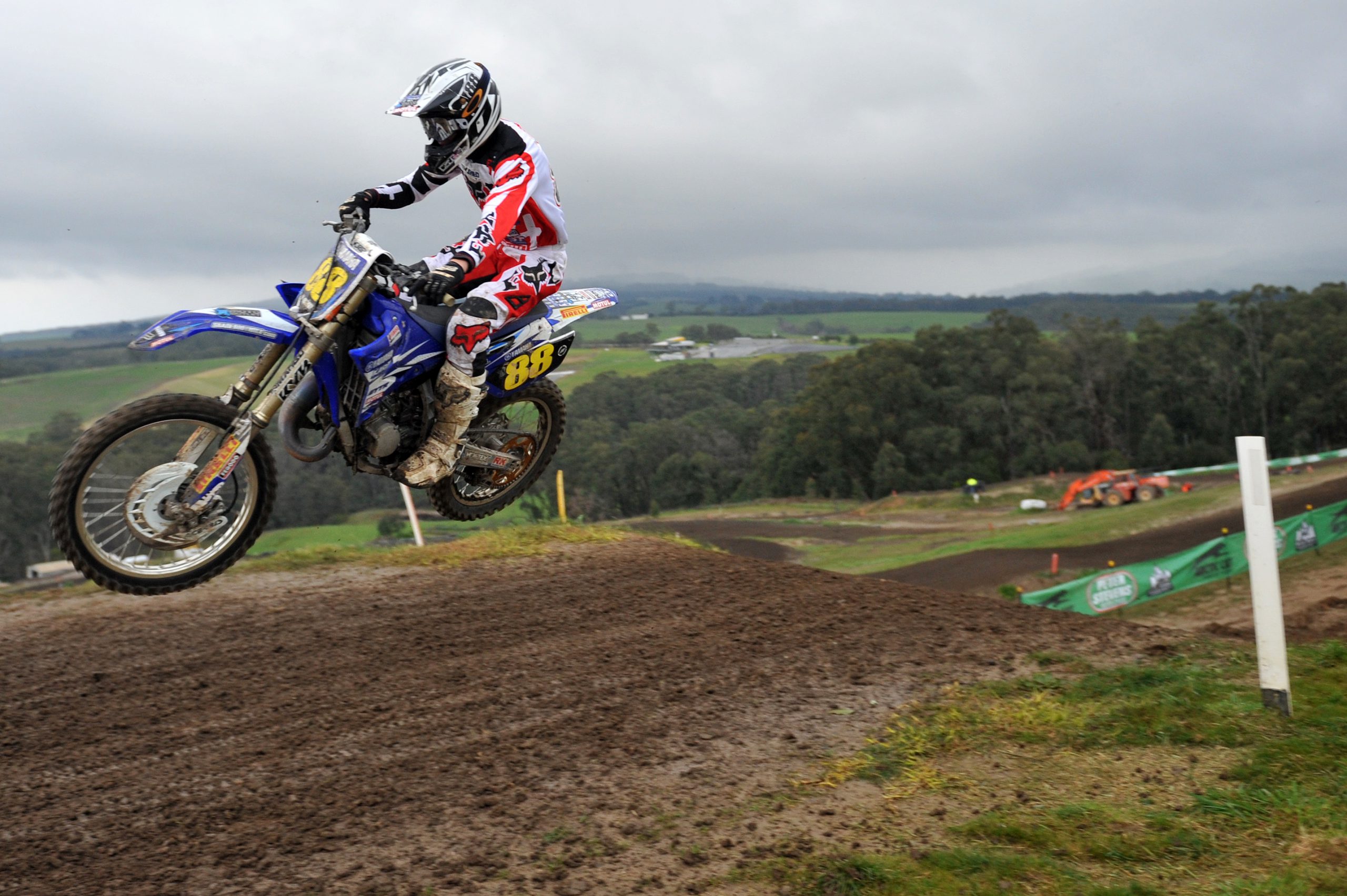 VICTORIA'S top young motocross riders will cruise into Newborough for the thrilling, final round of the 2015 Victorian Junior Motocross Championship, the state's premier motocross competition for juniors, this weekend.

Blue Rock Motorcycle Club president Brad West is expecting more than 300 riders to battle it out for hard-earned titles that will be decided come the end of Sunday.
"Hopefully, we can cap off the Victorian Junior Motocross Championships with a cracker round," West said.
"The track is looking really good considering we're in the middle of winter.
"Hosting a Victorian Motocross Championship is really exciting for the club and it obviously does a lot for the township and brings a lot of revenue to the region which is always a good thing."
West said motocross was building in size and notoriety in Gippsland, and hoped to see the community support this weekend's spectacle.
"Blue Rock MC has the highest number of members in Victoria," he said.
"There are a lot of new kids getting into the sport so hopefully they can get along and have a look at the elite side of the sport."
Local rider Mark Carroll will aim to lift the 85cc/150cc Small Wheel C Grade class trophy at his hometown track.
"I'm currently sitting in first place and I hope to win the title at home," Carroll said.
"I really like the track, including the jumps, the nice straights and corners."
Latrobe City mayor Dale Harriman said hosting events like these put Latrobe City on the map as an event destination.
"We have a wide variety of sports and leisure facilities, with top class stadiums, recreation ovals, the pondage for water sports and of course the track at Newborough for motor sports," Harriman said.
"Our municipality is the go to region for sports fans and this type of event provides all the thrills and spills of quality competition."
The Blue Rock Motorcycle Club also hosted an open practice weekend prior to the final round of the VJMXC on 18 and 19 July.
For more information on how to enter visit bluerockmotorcycleclub.com.au