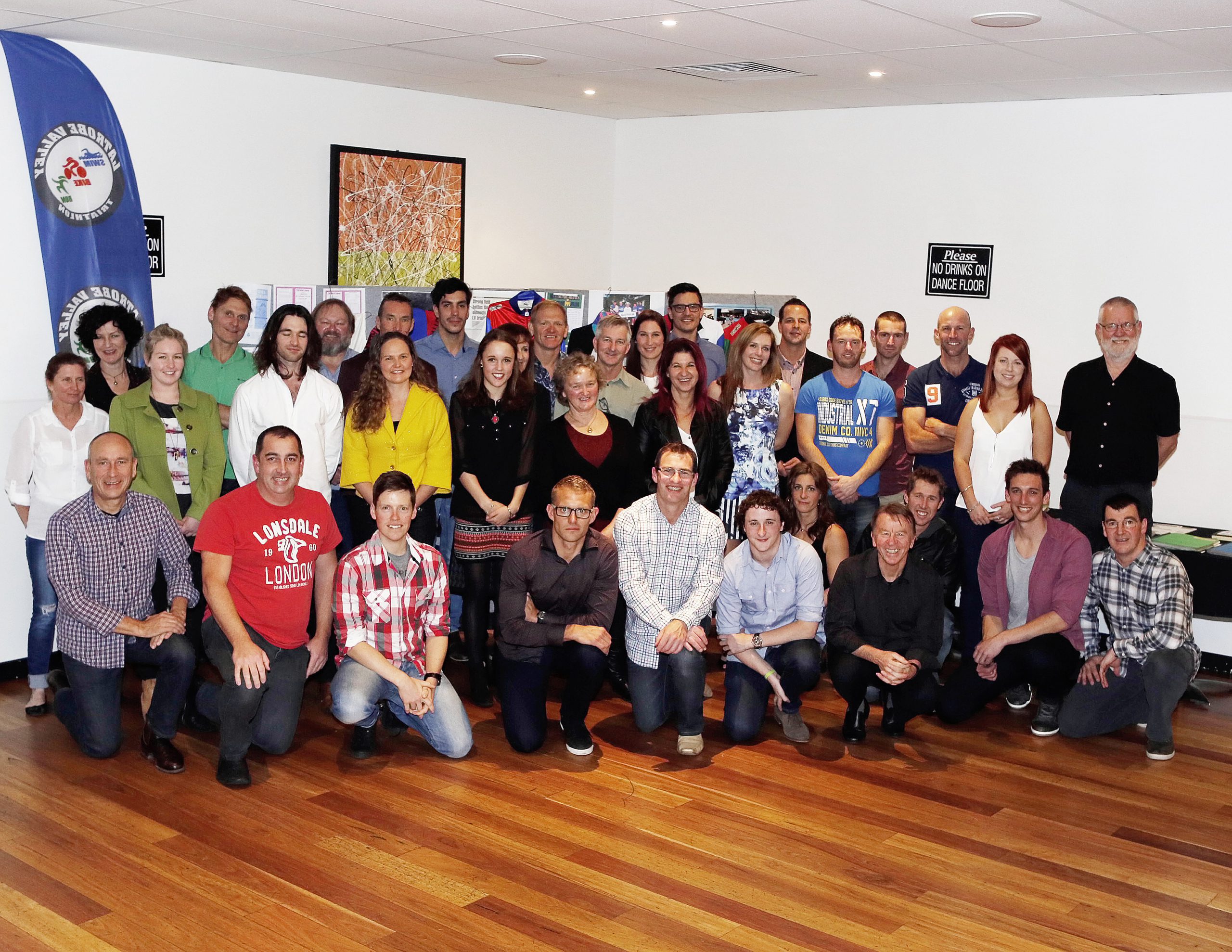 TRIATHLON
THIRTY years of swimming, cycling and running across Gippsland, Australia and the world were reason for celebration at the weekend.
The Latrobe Valley Triathlon Club invited past champions and current members to come together on Saturday night, reflecting upon a significant history.
Club president Andrew Legge said the event was a chance for the Valley's triathletes of all generations to "share stories, laugh at old tri suits and enjoy a light-hearted night".
"The 30-year celebration brought together past champions of the club, allowing our current day warriors the chance to reflect on how the club began and who has helped shape the club," Legge said.
He said LVTC was among the oldest triathlon clubs in the country and shared its anniversary with 30 years of IRONMAN Australia competition.
Saturday's celebrations also included the club's summer presentation awards.
For more information phone Andrew Legge on 0438 150 315.
Major Award Winners

LV Tri Club Athlete of the Year: Andrew Legge
2014/15 Ironman Athlete of the Year: Samuel Beveridge
2014/15 Long Course / 70.3 Athlete of the Year: Samuel Beveridge
2014/15 Olympic Distance Athlete of the Year: Michael Harvey
Bernard Peavey Award Sprint Distance Triathlon: Robbie Lawler
2014 – 2015 Summer Series Triathlon Champions
Sprint distance
Male champion: Robbie Lawler
Male runner-up: Rod Van Der Voot
Female champion: Molly Irvine
Female runner-up: Helen Whitby
Fun distance
Male champion: Jack Walton
Male runner-up: Josh Bugeja
Female champion: Tegan Cornish
Female runner-up: Sherrie Gardiner
2014 Winter Duathlon Champions
Sprint distance
Male champion: Robbie Lawler
Male runner-up: Rod Van Der Voort
Male junior champion: Daniel Bodilly
Female champion: Molly Irvine
Female runner-up: Sian Adnam
Female junior champion: Molly Irvine
Fun distance
Male champion: Noel Fenn
Male runner-up: Daniel Scholtes
Female champion: Lori Scholtes
Female runner-up: Tanya Rong
Female junior champion: Lori Scholtes