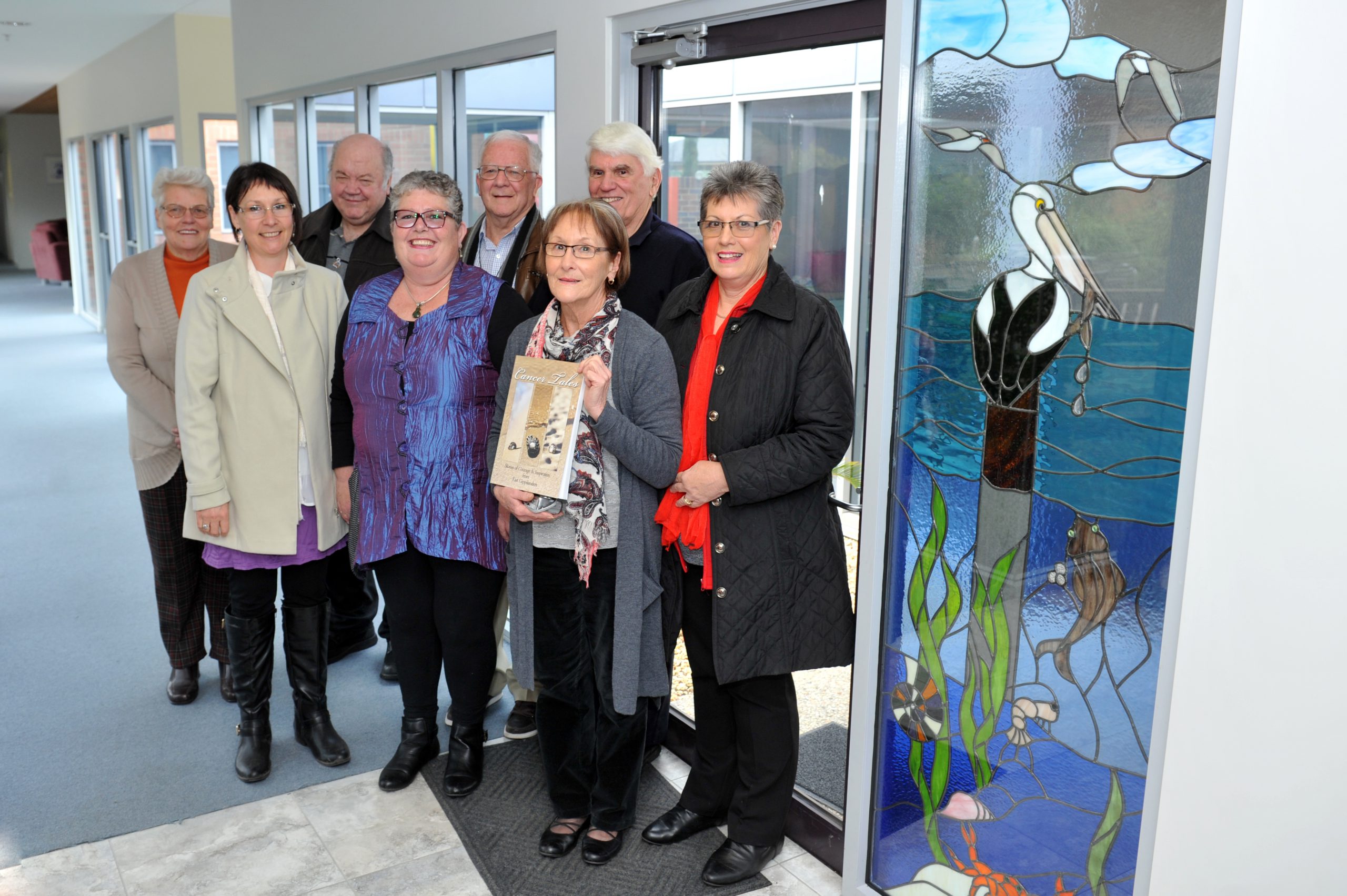 ONE'S journey through cancer might be personal, a struggle.

It affects people from all walks of life; the young, the old, male or female.
Forty-eight year-old Sandra Livingstone knows this all too well.
The East Gippsland resident has had treatment for breast cancer in several facilities over the years.
In 2010 she started the Cancer Tales Book Project with a committee of cancer-affected women, who have spent the past four years "giving back".
"I just thought I would like to give back to the people who help cancer patients," Ms Livingstone said.
"That was where the concept actually came from."
Ms Livingstone is referring to the Cancer Tales book, which tells the story of several people who have, in some way, been affected by cancer.
For four years, the committee collected stories about the different forms of cancer while obtaining funds to print a coloured book.
Funds raised through the book's sales have seen several organisations across Gippsland receive a thank-you gift from the Cancer Tales committee.
A colourful series of lead light windows now line the panels of Gippsland Rotary Centenary House, an accommodation facility for families of cancer patients attending Latrobe Regional Hospital.
GRCH chair Ken Peake said the house had been fortunate to receive various in-kind donations, which showed "people identify with the (house) and the service (it) provides".
"(The window series) gives us that extra little bit of comfort (and) adds to the ambience and the character of the place," Mr Peake said.
"It just makes it more homely, less clinical (and) more comfortable for people."
Ms Livingstone said despite obstacles that saw some committee members leave due to health issues, she was "over the moon" to know the book and donations were helping others.
"It is sort of surreal, actually," Ms Livingstone said.
"It's good to see the end of it and even better to see the people thoroughly enjoy and get some benefit from what we have done.
"We've tried to bring inspiration and positivity, because there is so much negativity to cancer.
"I suppose that is the main feature – it might be nasty, but you just have to keep on going and not give up."
Although Cancer Tales is no longer on sale, a number of copies have been set aside for cancer patients and their families to share.
Cancer Tales Book Project donations:
Bairnsdale Regional Health Service's Oncology Unit:
digital image technology system, which displays virtual walks and scenes with peaceful music.
This is aimed at taking patients' minds off their long hours of treatment while sitting in chemotherapy chairs.
Bairnsdale Regional Health Service's District Nursing, Palliative Care:
A portable oxygen machine for seriously ill cancer patients.
Gippsland Rotary Centenary House:
Lead light window panels created by Raymond Island artist Gerry Gillen.
The aim is to spread colour and beauty for patients when they are staying at GRCH for treatment at Traralgon's Latrobe Regional Hospital.
East Gippsland Cancer Support Group:
Donated funds will be handed to cancer patients to help them with day-to-day expenses while they are unwell and undergoing treatment.