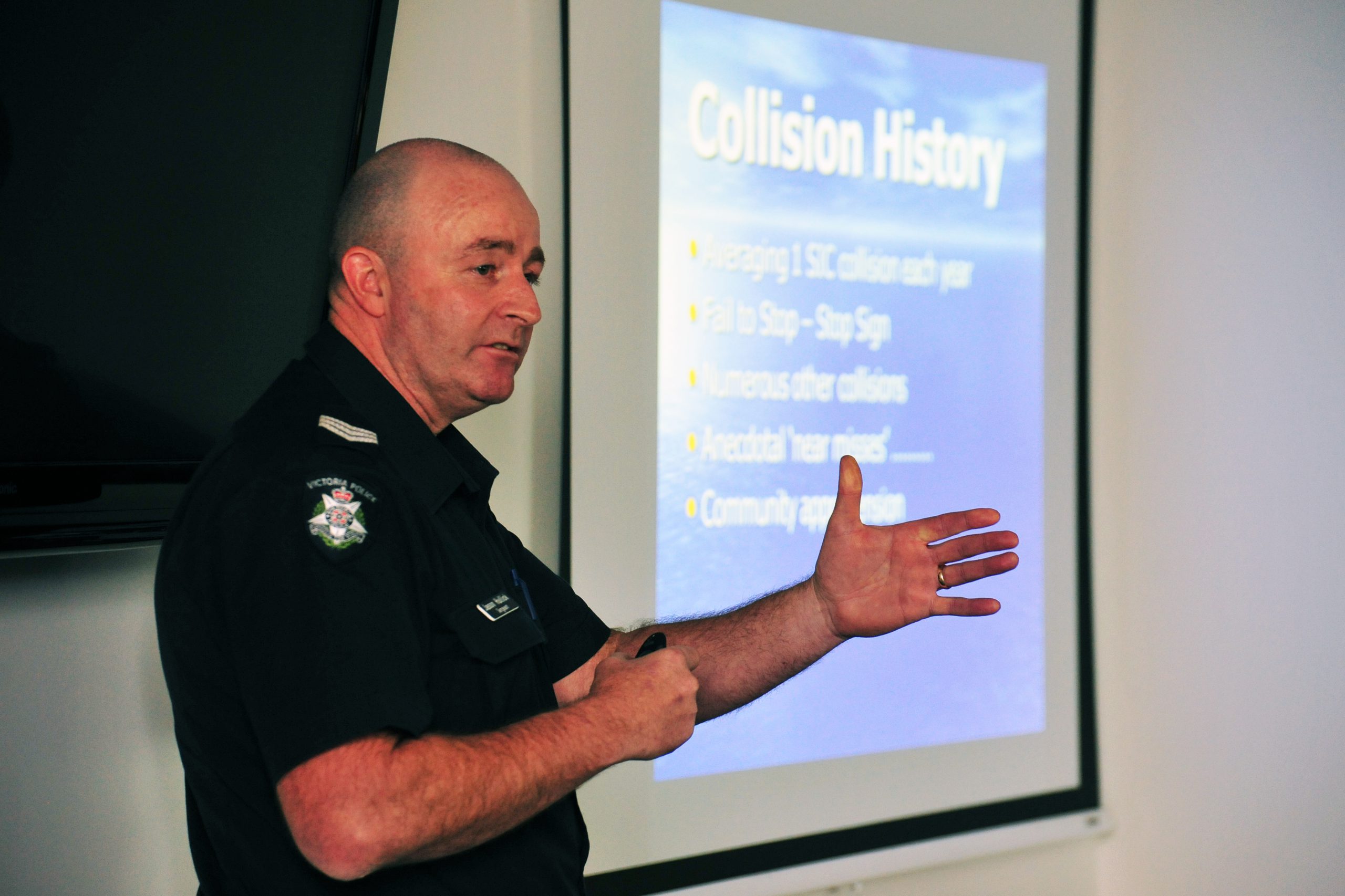 THE downward trend for road fatalities and serious injury in the Latrobe Valley appears to be continuing with zero deaths on local roads so far this year.
Police, VicRoads, RoadSafe Gippsland and local council representatives came together on Tuesday for a forum focused on progressing a new road safety approach that seems to be working.
Since September, local police have implemented the 'safe system', holistic approach, which looks at environmental factors like vehicles, speeds and roads as well as road users themselves.
It's a bid to prevent fatal and serious injury collisions through collaboration with VicRoads, local councils and other agencies.
"People are going to crash and make mistakes so (this system is about) how we put everything around that to prevent harm," Victoria Police Division Five Acting Superintendent Mark Langhorn said.
"A lot of it is around collaboration to solve a problem… rather than each working in their own little silo, we're actually working together.
"It's working really well and our road statistics for Gippsland are showing that."
At this time last year, there had been two fatalities on Latrobe roads, compared with none this year.
In 2014 there were 30 people seriously injured this far into the year.
For 2015 there have been 28 people seriously injured.
This comes on the back of a 2014 reduction in serious injuries by 37 per cent and fatalities by about 35 per cent. The 'safe system' approach is being implemented in Latrobe, Baw Baw, Bass Coast, South Gippsland, and elsewhere in regional Victoria.
Acting Supt Langhorn reminded drivers to take care in the wet weather and drive to the conditions.
"Just because the speed limit states 100 kilometres per hour it does not mean that the conditions can support this speed at times, and drivers need to concentrate and slow down," he said.