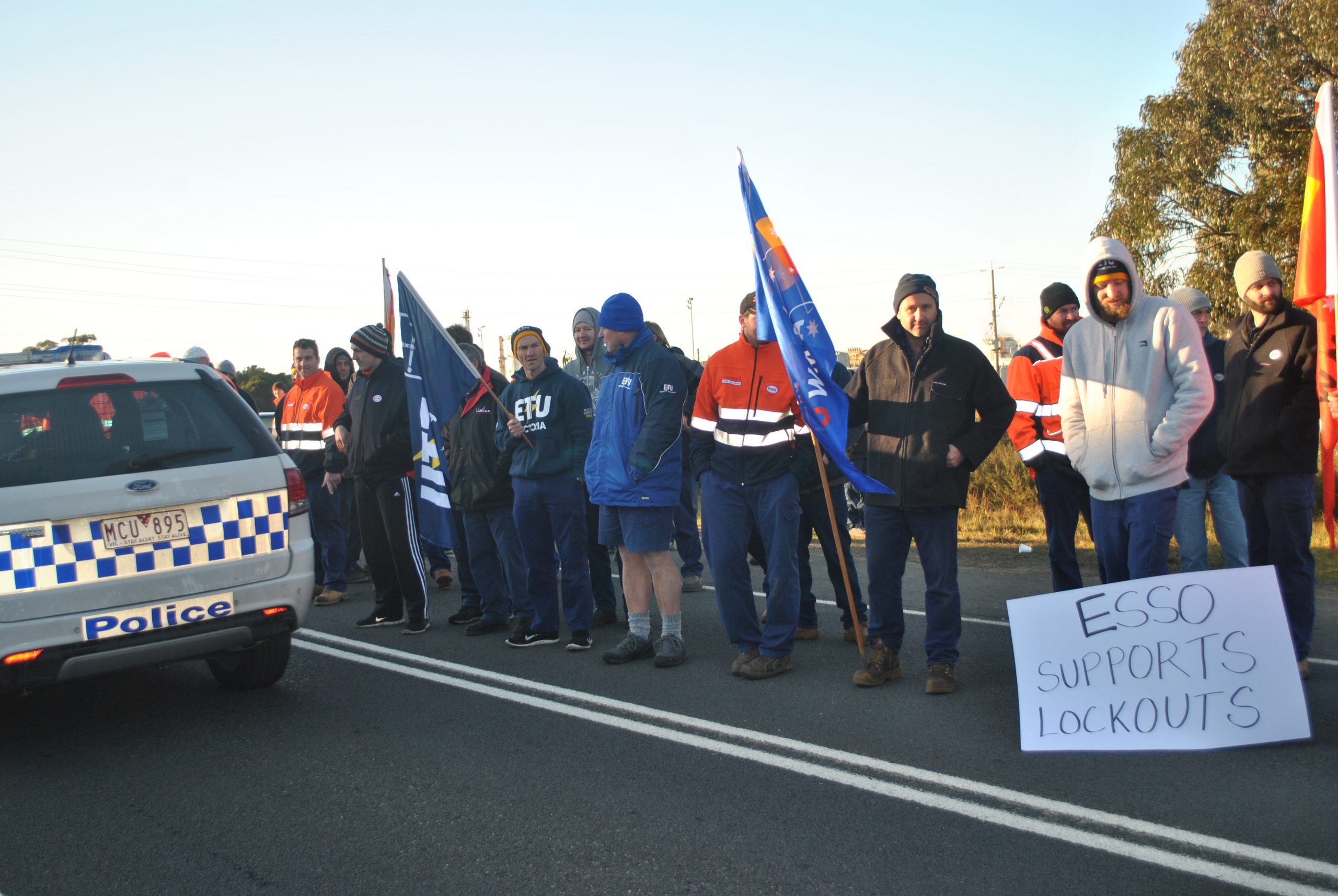 An ongoing industrial dispute at Esso's Longford gas plant and offshore oil rigs is set to intensify, amid no signs of an agreement between unions and the company.
Esso has been enforcing worker lockouts for a few hours every afternoon at on and offshore sites since workers began implementing overtime and call out bans as part of protected industrial action more than a month ago.
Speaking to The Express after the latest round of negotiations yesterday, Electrical Trades Union Gippsland organiser Peter Mooney said negotiation positions were only getting further apart.
Mr Mooney said he expected the company to "ratchet up" the length of time workers were being locked out while unions continued industrial action overtime and call-in bans across Esso sites.
"The mood of employees is they are digging in for the long run," Mr Mooney said.
"More than 90 per cent of employees at the different sites voted for industrial action in a secret ballot."
Mr Mooney said of the 500 or so workers directly employed by Esso, about a third were from the Latrobe Valley.
ExxonMobil public affairs manager Richard Ellis said the company had put forward a "generous" wage increase, in exchange for "important productivity improvements to help ensure a safe and sustainable future for our Gippsland business".
"While Esso is disappointed by the industrial action initiated by the unions we will continue to seek a resolution and meet with the unions to progress negotiations in good faith," Mr Ellis said.
However, Mr Mooney said moves to change week-on, week-off working rosters to a fortnightly rotation, and a proposed removal of apprentice wages would have unacceptable impacts on the workforce.
The negotiating parties were to due to meet again this morning.