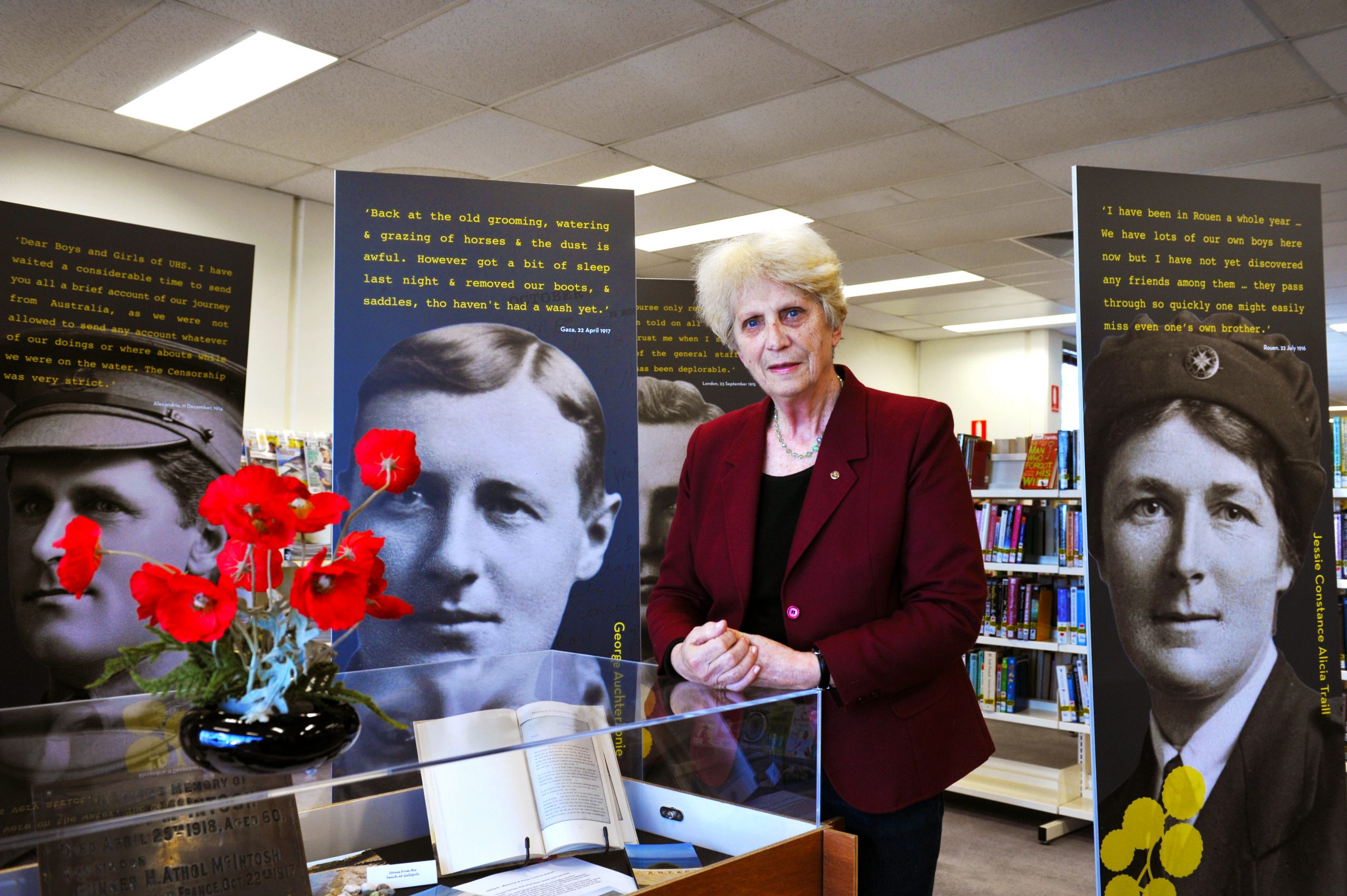 George Auchterlonie kept everything.
From photos and diaries, to seemingly insignificant receipts.
However, the World War I Light Horseman's diligence is the Victorian community's delight.
The State Library of Victoria now holds his vast collection of personal accounts of the war and paraphernalia, part of which has temporarily returned to his home region of the Latrobe Valley in a travelling exhibition currently at the Morwell Library.
Mr Auchterlonie is among seven people featured in the 'Writing the war: Personal stories from WWI' exhibition.
Born in Narracan in 1887, Mr Auchterlonie enlisted in August 1915 and served in the 8th Light Horse Regiment, fighting in the battles of Gaza and Beersheba in 1917, before returning to Australia in 1920 and settling in Driffield.
It was the contents of an old tin trunk at the Driffield family home that eventually formed the State Library's collection, through the hard work of George's late son Glen and daughter-in-law Gloria.
"Everything the army handed out, he kept or sent it home," Gloria Auchterlonie said.
"The diaries were written in one style and the letters home were written in another, more personal style.
"He wrote to his siblings individually. To his brother Bob he sent spools of film home and Bob would develop them and send photos back to George at the front.
"To his mother he wrote more personal things about how he's faring, his uniform's falling to bits or (how) he had his boots on for 17 days straight."
Mrs Auchterlonie said after the war ended, George accepted the opportunity to go on an educational tour around farms in England and Scotland before returning home.
"During his leave in England, he wrote home about the 20-minute fly he had at Northolt Aerodrome. It cost him 12 and six (12 shillings and sixpence) and guess what, in the trunk, one of the last things I found and sorted out was the receipt," she said.
Never having met her father-in-law, sorting through the trunk, Mrs Auchterlonie felt as if she got to know George very well.
"I could almost tell what he was going to say before I came across it in the diaries and the letters," she said.
"He must have been very well spoken and a very prolific writer.
"He must have been a wonderful man."
Mrs Auchterlonie said in the years that followed the collection's inclusion in the State Library, she and late husband Glen met many families of the Light Horsemen.
"They'd say, 'my dad was in the 8th Lighthorse' and very often I knew the name, 'cause George kept a list of all the fellows in his troop.
"He kept a list of his troopers' names, their next of kin, their address, their rifle number, their horse and all the horses' hoof numbers."
Mrs Auchterlonie said she was 'chuffed' that George's collection had been included in the latest travelling exhibition as the only local.
Others featured in the exhibition are nursing sister Alice Kitchen, teacher Percival Langford who served with the 4th Light Horse Regiment in Egypt and Gallipoli, journalist Sir Keith Murdoch, bank clerk who served in the 32nd Battalion Eric Chinner, suffragette Vida Goldstein and artist Jessie Traill who joined the British Voluntary Aid Detachment.
Latrobe City's coordinator of libraries Deb Skinner said the exhibition was supplemented by the local library's own resources with stories about WWI and transcribed stories from local newspapers at that time.
The library is also extending the invitation to Latrobe Valley residents who may want to put their own WWI memorabilia on display.
Supporting exhibitions with a local focus have also been put together in Traralgon and Moe libraries in partnership with local historical societies, as well as a display at Old Gippstown.
The 'Writing the war: Personal stories from WWI' exhibition will run at Morwell Library until 27 September.
Anybody who would like to submit their own items should phone Latrobe City's acting coordinator of libraries Claire Wood on 1300 367 700.