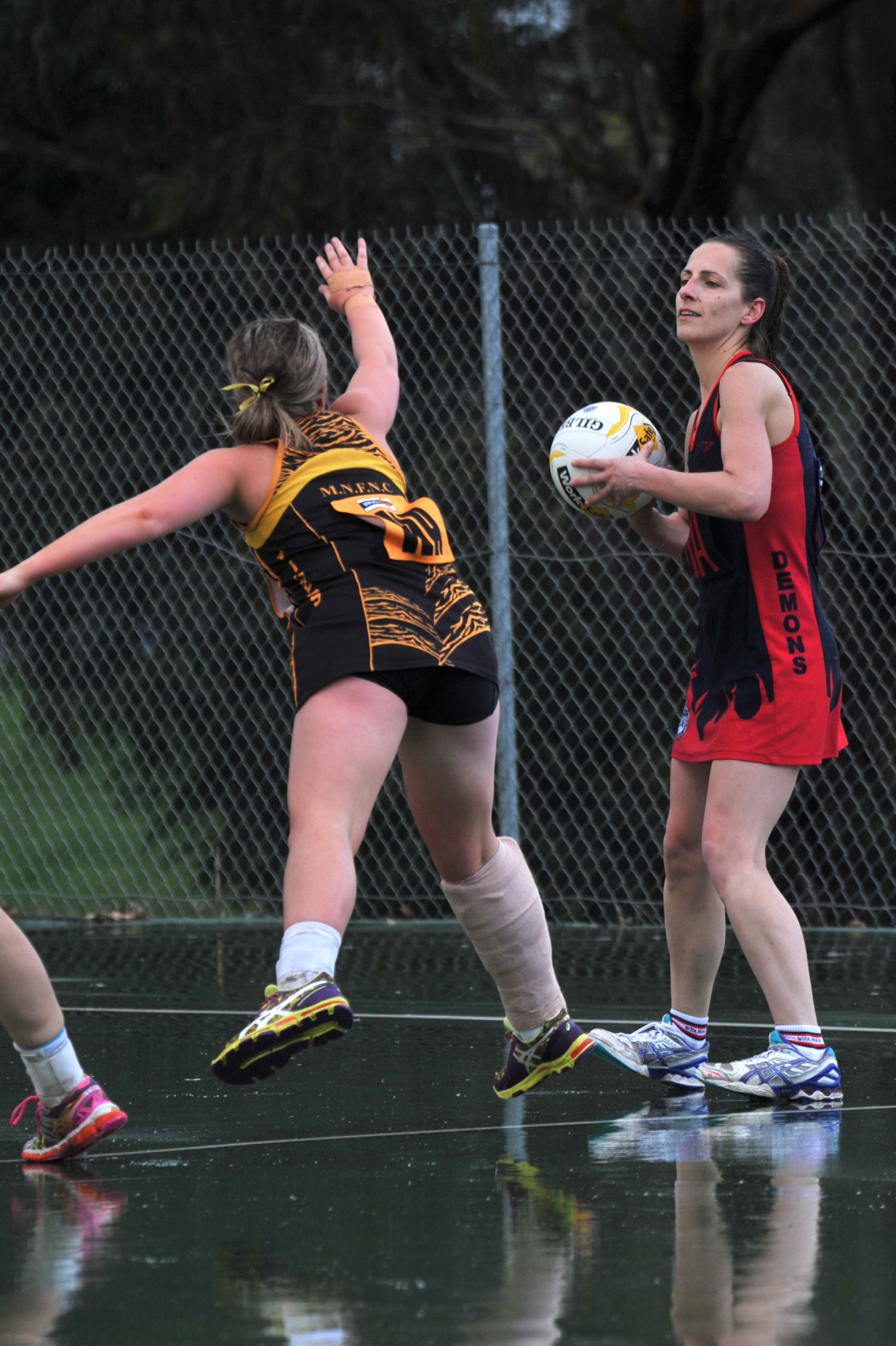 RELATED COVERAGE: The man with the Midas touch
RELATED COVERAGE: Bombers out to break drought
RELATED COVERAGE: Desire the key to glory
RELATED COVERAGE: Hutton named MGFL best

IF recent post-season encounters between Mirboo North and Boolarra are anything to go by Saturday's Mid Gippsland netball grand final is destined to be a classic.
Their past two finals matches have been decided in overtime, including a double-overtime showdown in this year's semi-final.
The Demons came away with a 49-47 win in that epic clash, but the Tigers have bragging rights when it mattered most, claiming the flag 52-51 in the nail-biting 2015 finale.
After sailing through the regular season without loss, including two comfortable wins over Boolarra, the semi-final was an aberration Tigers co-coach Ebony Best is eager to rectify.
"We're out for revenge that's for sure and we'll be throwing absolutely everything at them on Saturday," Best said.
Only four players remain from the Tigers' premiership winning lineup, but their results have been equally impressive this year.
At 46, B grade premiership winner Mirj Geisler has shown she still has what it takes at the top level since joining the A grade side this year, and was named best on court in Saturday's preliminary final win over Newborough.
Jasmine Friend and Jess Gordon have been equally impressive newcomers in the goal keeper and wing defence slots respectively, helping the Tigers stay out in front.
"We didn't expect at the start of the year to go as well as we have, but we've really clicked and the girls have worked extremely hard to get where we are," Best said.
"We're not really looking at it as back-to-back because it is a brand new team, but the four of us who did play last year would love to beat them again."
Mirboo North will limp into the final with some walking wounded, but pain will be no barrier for the determined lineup.
Injury sidelined key players mid-season and some have returned at less than 100 per cent on the eve of finals.
"It wasn't a smooth sailing season that's for sure, and we've had other injuries, but the girls… I take my hat off to them, they're so tough and they want to win so badly that they're sucking up any pain that they have," Best said.
For Boolarra, Saturday's grand final rematch is a shot at redemption.
The Demons proved the Tigers were not impervious a fortnight ago and will be out to inflict another defeat on the front runner.
"We know it's going to be another tough weekend, they've been pretty much undefeated for the past two years," coach Rebecca Crick said.
"Every time we come up against them it's fairly tough, but hopefully with the girls on the day we'll get the job done."
Boolarra too will field a different side to the one that contested last year's decider, with C grade premiership players Abbey Taylor and Carrie McGlade making an impact this season.
The Demons are at a height disadvantage and will look to use their agility to advantage.
"I suppose we've just got to try and keep it down low, move it pretty quick and see how we go," Best said.
Having contested three grand finals with no luck, and several with former club Traralgon, Crick and company are desperate to score a flag with the full backing of Boolarra.
"A few of us girls previously played at Traralgon together so we've made grand finals and lost quite a few so that's what's spurring us on," she said.
"Coming from one league to another you notice how good this club has actually been to us… the club has supported us so much the last couple of years."