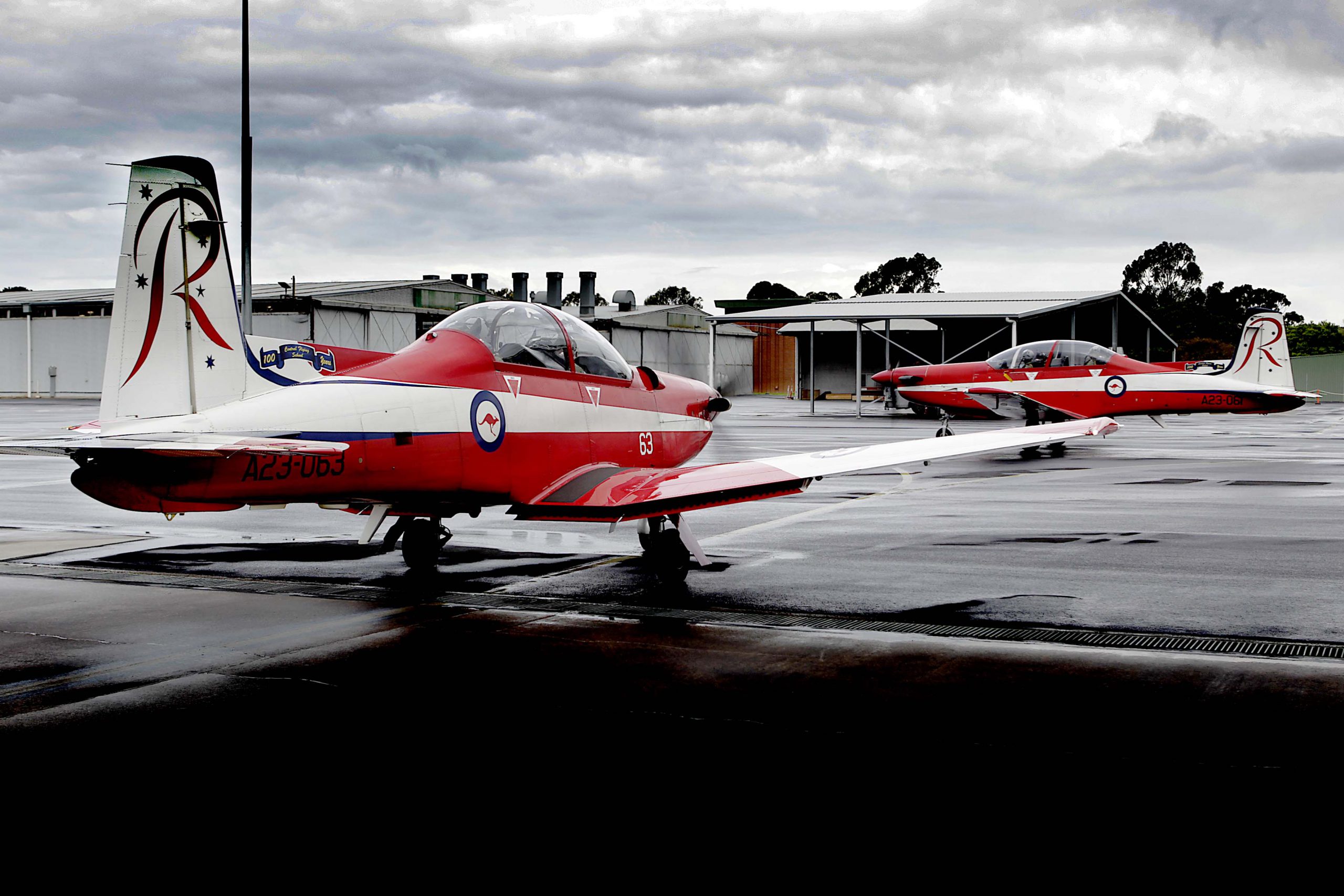 The benefits from one of Gippsland's biggest economic boosts in more than a decade are set to flow from 2019, when basic pilot training for army, navy and air force personnel commences at RAAF Base East Sale.
In an announcement heralded to make the region Australia's home of defence aviation, Federal Member for Gippsland Darren Chester yesterday confirmed long-rumoured news of the pending East Sale training contract.
Global aviation giant Lockheed Martin has received Federal Government approval to undertake Project AIR5428, which will provide training through the use of simulators and Pilatus Aircraft PC-21.
Mr Chester said the contract would provide a significant economic boost to Gippsland and Latrobe Valley through the influx of new pilots and expanded base operations.
"While the project is based in East Sale, the benefits will also be seen across the wider Gippsland region," Mr Chester said.
"Young pilots from across Australia will come to our region to do their training in the PC-21, before moving on to specialist streams in the army, navy or air force.
"Already we are seeing Latrobe Valley-based contractors working at the base, and there will be future opportunities for associated work."
While the RAAF Base has already undergone significant upgrades through an almost completed $185 million redevelopment project, Mr Chester said additional facilities would be necessary for AIR5428, including maintenance, training and accommodation infrastructure.
East Sale is already home to Air Force's Central Flying School, which trains up to 36 pilots to become Qualified Flying Instructors each year.
Meanwhile, No. 32 Squadron provides flight training support to the School of Air Warfare, which trains up to 48 Air Combat Officers and eight Navy Aviation Warfare Officers annually.