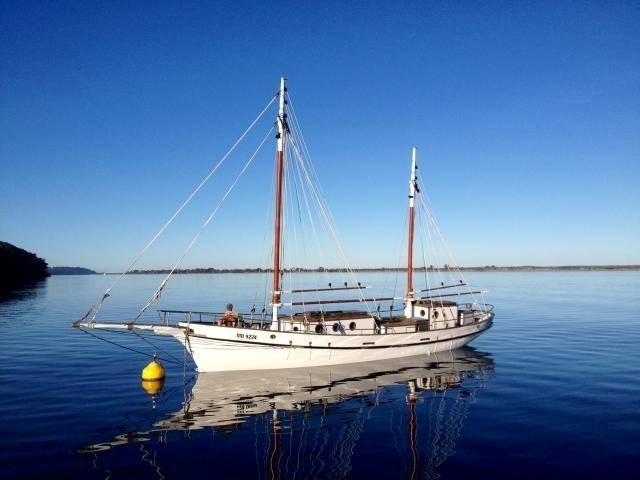 Sea lovers will have a chance to walk the freshly masted deck of Broome's oldest diving ship this month before 'Pam' the pearl lugger begins her charter services on the Gippsland Lakes.
Would-be pearl divers can inspect two-and-a-half decades of ship crafting love by the hands of former Latrobe Valley man Dan McLay.
Since putting the vessel to water in Paynesville last year, allowing her hull timber to swell around the seals, Mr McLay said he had been "flat out" finalising the project for its new lease of life.
"All the masts are on, we have the sails up, and it's basically ready to go now and will be operational by mid-October," he said.
"There's been a lot of interest since we got the website up and running from Western Australia. I like to think we are bringing a bit of Broome down to the Gippsland Lakes.
"The excitement levels are certainly there, I've been trying to control it with a lot of coffee."
Over its lifetime, 'Pam' has worked mother of pearl beds in Broome and Darwin, was smashed by Cyclone Tracey, and underwent numerous restoration attempts under five separate owners.
Mr McLay traded a 1979 Harley Davidson classic for the 90 year-old lugger's remains after spotting it in a boats classified magazine, trucking it from Darwin to the Valley in 1989, where it was painstakingly reconstructed over 25 years in sheds at Traralgon and Toongabbie.
Pam's decks will open to visitors with a gold coin donation on 26 and 27 September at the Metung wharf.