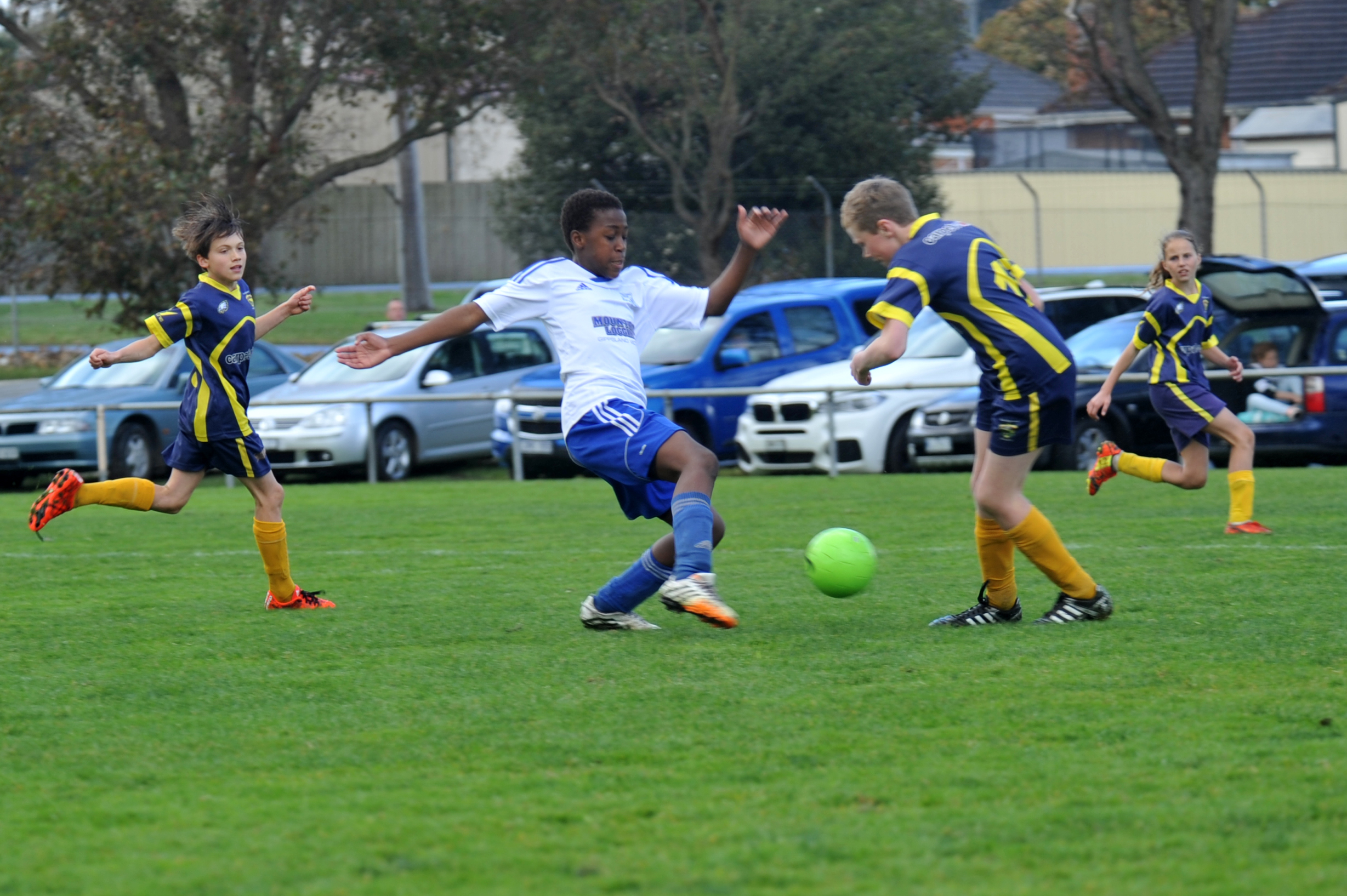 TRARALGON Olympians saw off some nine of its top age juniors in fine fashion, winning back-to-back Gippsland Soccer League under 16 boys' flags on Saturday.

With a majority of the side set to graduate to the club's senior ranks next season, the 2-1 triumph over Fortuna '60 was a fitting last hoorah for some of Olympians up and comers.
"It was actually… it was good for them to finish their junior careers back-to-back," club president and under 16 assistant coach to Michael Fava, Con Kattos said.
Blake Minster opened the scoring for the defending champion in the first half, but gave Fortuna a sniff when he gave away a penalty to make it 1-1 ahead of the break.
Nicholas Kattos scored the sealer in the second 45 minutes to ensure the trophy went back to Traralgon for the second consecutive season.
Olympians had three teams in grand finals, after being represented in every junior grade decider last season, continuing a period of youth growth at the club.
"We're developing our juniors which is our most important part of the club," Kattos said.
"We've got some good coaches down there and that's all we can do, try to develop the kids.
"All the (top age) boys will go up to the senior ranks, half of them are playing in the senior ranks now as it is."
Fortuna had its revenge in the under 16 girls final as it turned the tables to defeat Olympians by the same score, 2-1.
East Gippsland United accounted for Olympians 2-1 in the under 12 boys with Jordan Hathaway scoring twice to be the hero for the Bairnsdale-based side.
Falcons claimed glory in the under 14 boys over Fortuna, coming back from a 2-1 half-time deficit to win 4-2.
Kalloka Mohhamud netted a hat-trick to lead the Birds home against their Morwell rival.
The under 13 girls flag was taken out by Traralgon City Gems courtesy of a 3-0 victory over Sale United.