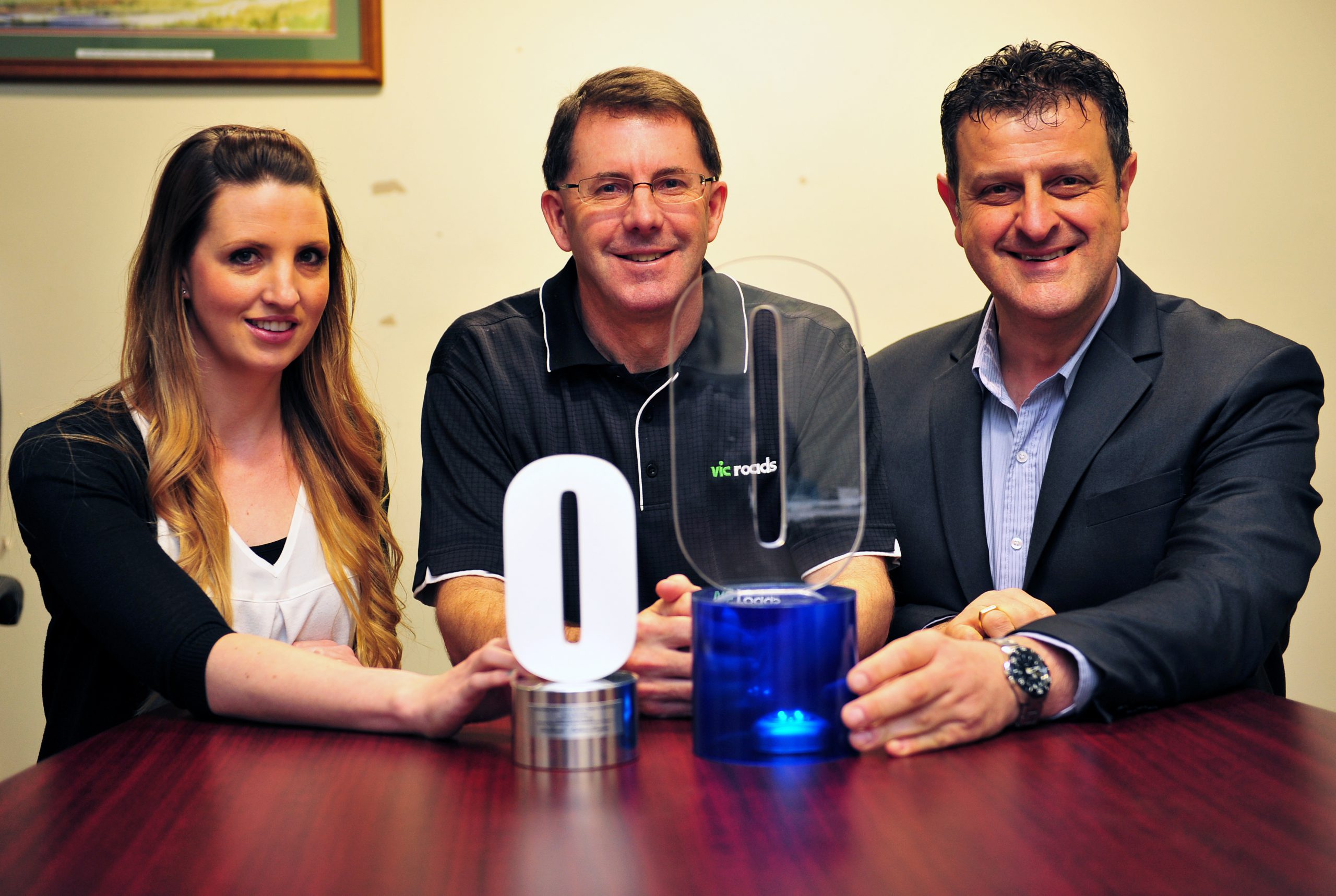 Reducing Victoria's road toll to zero is a long-held ambition of residents, government and industry.
This week Gippsland road safety partners are paving the road ahead.
VicRoads will host the inaugural Gippsland Road Safety Forum on Thursday – embracing community-led initiatives that have significantly reduced collision rates in the region.
VicRoads community road safety advisor Alana Riess said the focus was to challenge community perception that any death or serious injury on roads was acceptable.
"In Victoria and across the world, the best road safety approach is called the road safe system and that's made up of four pillars: Safer roads and road sides, safer speeds, safer vehicles and safer people," Ms Riess said.
"If all of those come into play, no one should be killed or seriously injured on our roads."
In the past five years, 151 people have been killed on Gippsland roads.
Another 1771 people have been seriously injured, with 3464 more receiving other injuries.
Initiatives across Gippsland are leading the way in reducing such incidents. The Transport Accident Commission named two Gippsland initiatives the state's leaders in road safety at last month's Towards Zero Symposium.
South Gippsland Safe Freight Network's 'Truckies Light Up For Safety Campaign' won the Safer Vehicles category, while VicRoads' eastern region took out the Safer Speeds title.
"The initiative itself was centred around identifying high crash clusters on some of our roads," VicRoads planning manager Pas Monacella said.
"When we drilled down further, we found a predominance of motorcycle crashes and we also found excessive speed as a contributing factor.
"So we looked at some of those high priority routes to reduce the speed limit from 100 kilometres per hour to 80km/h as a way of curbing some of that motorcycle trauma."
In the initiative's two-and-a-half years, there has been a crash reduction of at least 20 per cent along the targeted areas, including Walhalla, Moe-Willow Grove and Mount Baw Baw roads.
"While the main initiative was reducing the speed limits, there were lots of different components," Ms Riess said.
"It was more a partnership with local people to get to that solution – VicRoads just came to the table with the speed reduction."
VicRoads plans to embrace the community partnership on Thursday, with hopes to remove red tape and continue reducing road trauma.
The forum will welcome Victoria Police, councils, community road safety partners and residents, to discuss the safe systems approach.
Victoria's new Police Assistant Commissioner – Road Policing Command, Doug Fryer, will be the keynote speaker of the whole-day event.
Industry representative to speak
ONE of the key people behind award-winning Truckies Light Up for Safety Campaign will speak this Thursday, highlighting initiatives helping to reduce heavy vehicle collisions.
Holcim Australia's Tom Wachal will talk about his involvement with South Gippsland Safe Freight Network and its holistic approach to community ownership in road safety.
"The presentation I am going to make will touch on near-miss reporting," Mr Wachal said.
"Plus the initiatives we have had as part of the group, (highlighting) the advantages of building relationships with stakeholders in regions.
"That model could be used not just state-wide, but nationally."
Truckies Light Up For Safety ran for 13 weeks last year and received the national Excellence in Road Safety Award for reducing car and truck collisions.
Mr Wachal said he was now using the initiative's success to target young drivers and their families in South Gippsland, encouraging good decision-making before young people get on the road.