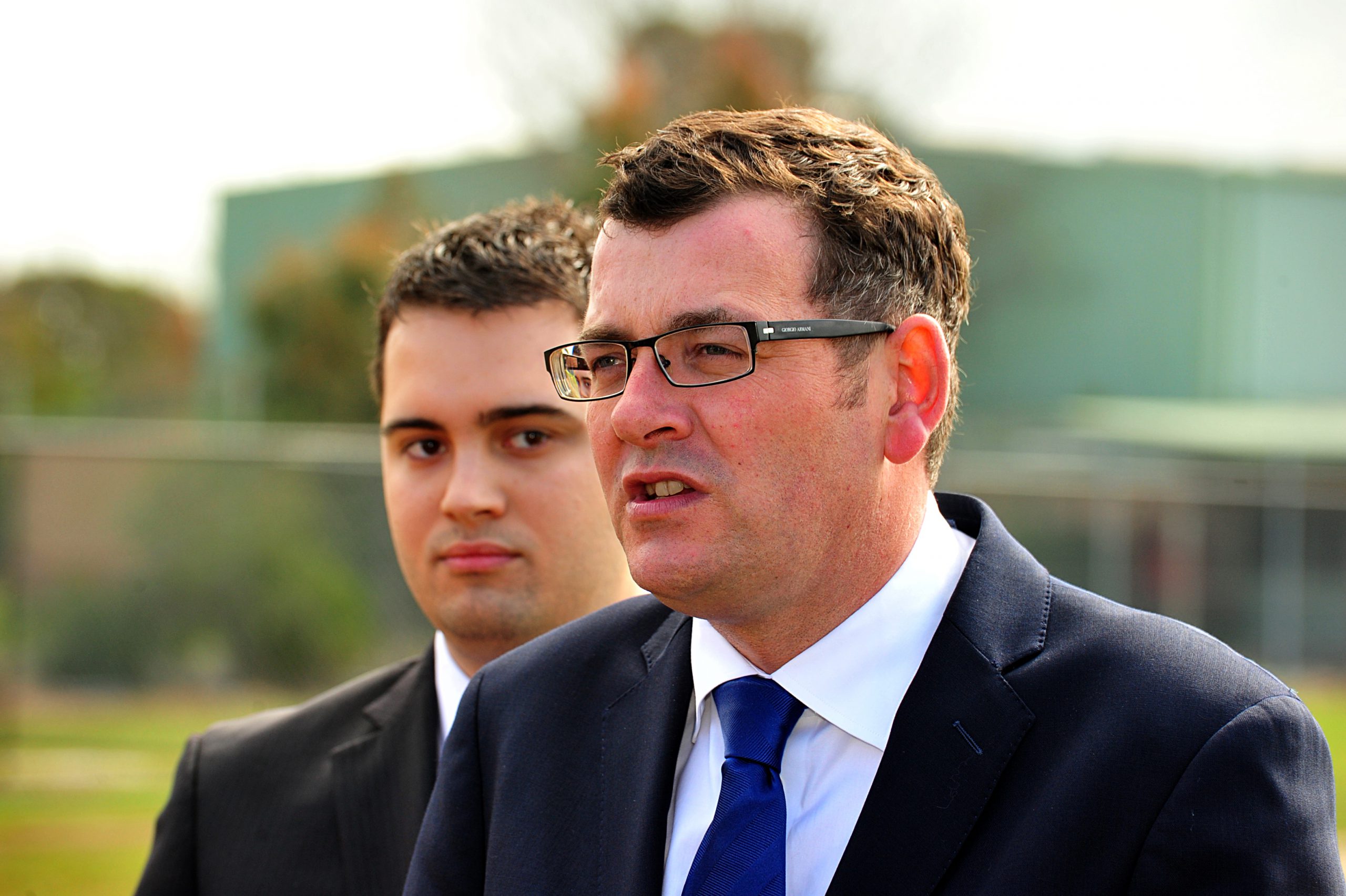 The Parliamentary Audit Committee will investigate allegations Labor used taxpayer-funded staff to work on its state election campaign.
Opposition Leader Matthew Guy has also asked police to investigate whether any crimes have been committed. It follows reports by The Herald Sun of claims MPs were directed to divert taxpayer funds meant for electorate officers, to instead pay for campaign organisers.
Labor's candidate for the seat of Morwell in last year's state election, Jadon Mintern, was again caught up in the claims last week.
During Parliament question time on Thursday, Opposition leader Matthew Guy asked Tourism and Major Events Minister John Eren "was he ever asked, directed or emailed by John Lenders or staffer Jadon Mintern to hire any specific person to work as a casual electorate officer in his electorate office?".
Mr Eren responded "(t)he member can ask this question in 10 different ways. The answer is still the same. We follow the rules accordingly".
"I want to make it very clear: all of the staff who have worked in my office have done a great job, and I congratulate all of them – every single one of them," Mr Eren said. During a visit to Morwell on Friday, Premier Daniel Andrews maintained that rules had been followed.
"At the end of the day, pooling arrangements have been in place for a very long time," Mr Andrews said.
"There are rules in place, we know that and the rules have been followed."
He described Mr Mintern as an "outstanding person".
"I can remember standing beside Jadon during the Morwell mine fire, no one, no one could have been more committed, more concerned, more energetic in his representations to the now-government about the fact that the people of Morwell were badly, shamefully betrayed and were not supported as they should have been," Mr Andrews said.
"He was and is an outstanding person."
Mr Andrews said he rejected claims against former treasurer John Lenders.
"John Lenders is a person of the utmost integrity, someone who has served our state with great distinction, he is well regarded by all sides of the Parliament," Mr Andrews said.
Earlier this month Mr Guy named Jadon Mintern in Parliament when he was asking Mr Andrews about emails allegedly sent to Labor MPs.
Mr Guy asked Mr Andrews whether he could confirm "Labor staffer Jadon Mintern sent emails to Labor MPs containing filled-in casual employment forms for Labor MPs to sign and return that were for individuals who were never to work in those MP's offices but were to staff Labor's Campaign Action Network".
"I thank the Leader of the Opposition for his question. I cannot confirm that, no," Mr Andrews replied.
Mr Guy said on Friday he would send a letter to Victoria Police Chief Commissioner Graham Ashton "asking him to investigate if there has been any crimes committed, if there's been any laws broken in relation to this whole issue around the rorting of parliamentary allowances, possibly by the Labor Party here in Victoria".
Mr Mintern declined to comment while the investigation is underway.
Attempts to contact Mr Lenders were unsuccessful