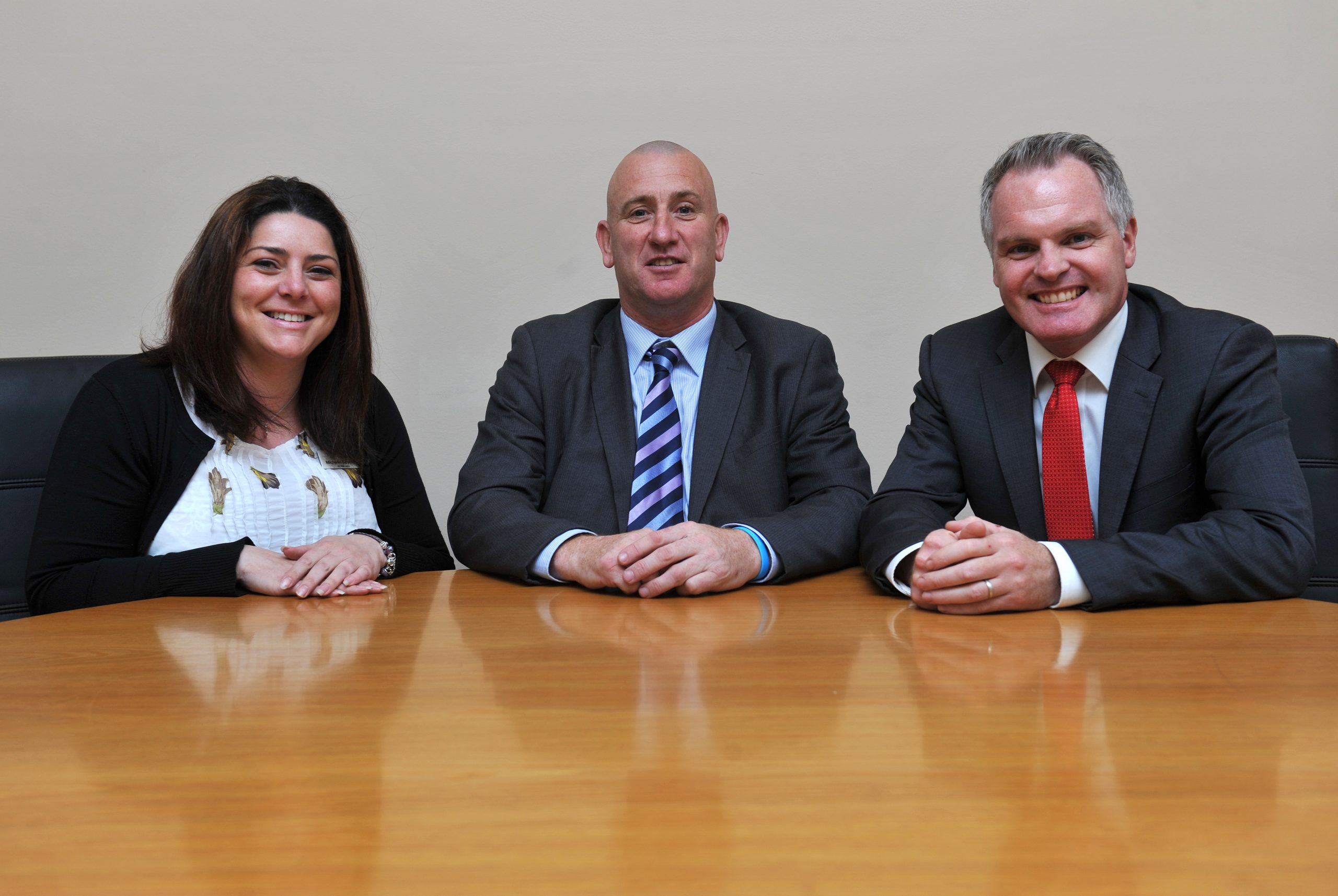 Aspiring realtor and Traralgon resident Gary Henderson got a sneak peak into the daily life of a real estate agent as part of Job Shadow Day.
Currently studying a real estate certificate through Federation Training, the 49 year-old shadowed Addison Real Estate agent Matthew Addison on Thursday as part of the program through Work Solutions Gippsland.
Work Solutions general manager Luke Henderson said Job Shadow Day involved Gippsland employers and local people with disabilities getting together for one day to promote equal employment opportunities.
Luke said it also highlighted "the valuable contribution people with disabilities can and do make in the workplace".
He said the day was a great opportunity to show employers what wonderful skills participants have.
"Not only that, but it reaffirms to our participants what their goals are and shows that they can get out in the workforce and contribute," Luke said.
Gary said he was apprehensive coming into the day, but was put at ease by Matthew and the team.
"I was extremely nervous and I couldn't sleep, but the staff have been fantastic," he said.
Gary said he enjoyed learning about the different aspects of real estate, as well as getting out and about and seeing the different areas of Traralgon.
Matthew said he decided to participate in Job Shadow Day after being contacted by Work Solutions chief executive Donna Faulkner.
"It's a nice way we can give experience of the real estate industry to someone who otherwise may not (have the opportunity)."
Matthew said while he had not previously employed someone with a disability, it was something he was open to.
"It comes down to their willingness to have a go. It's not something we have considered previously as we haven't had the option," he said.
"It's not something that would deter us unless it impacted their job."