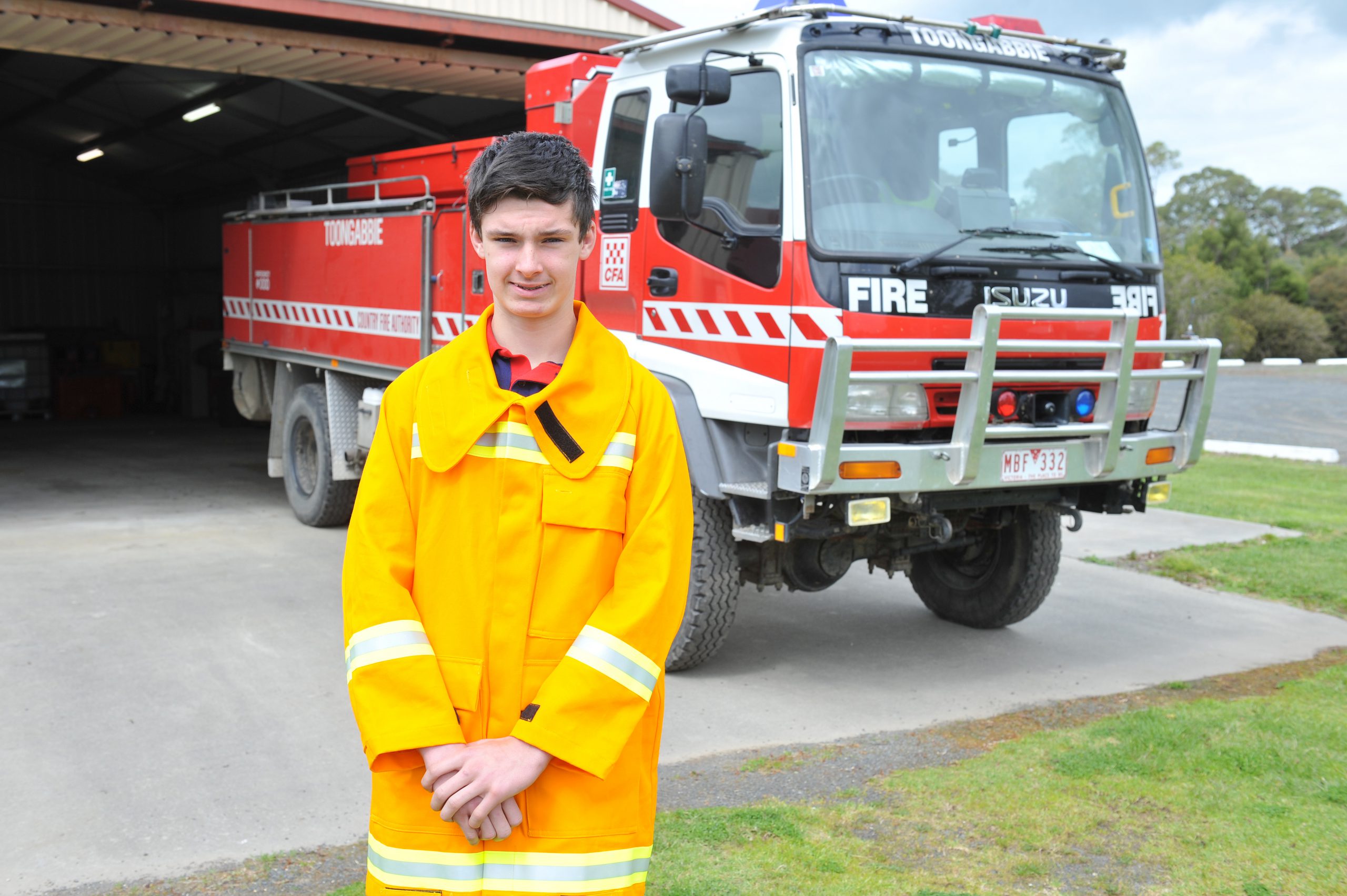 Toongabbie junior firefighter Bailey Unthank may be too young to drive the truck, but he is still making his mark at his local brigade.
The 15 year-old firefighting cadet is heading to Sydney to represent Victoria in the Australian National Fire Cadet Championships, beginning next week.
One of the state's top 18 junior Country Fire Authority members chosen to battle it out at the national championships, Bailey will visit Myuna Bay in New South Wales to compete against other cadets from across the country in a variety of firefighting challenges.
Bailey said he was optimistic his team – one of three for Victoria – would win.
"I'm really looking forward to having fun, working for the team and hopefully winning the championship," Bailey said.
Bailey, who has been involved with the brigade since he was 11 years old, said firefighting was in the family.
"My dad is a volunteer firefighter with the brigade and I was really keen to do it. I absolutely love it," Bailey said.
His sister and uncle, along with his grandfather and other extended family members are also involved in the CFA in one way or another. Bailey said he hoped to one day have a career in the CFA.
"I would like to stay as a volunteer here at Toongabbie for a while then maybe head to Traralgon to be a career firefighter," he said.
Dad David could not be prouder of his son.
"He had to apply and have the backing of his brigade captain and district operations manager, so he has definitely made an impact," David said.
"It's also a bit special as he gets his own wildfire uniform, which junior members don't normally get."
The 2015 Australian National Fire Cadet Championships will be held from 28 September to 1 October.