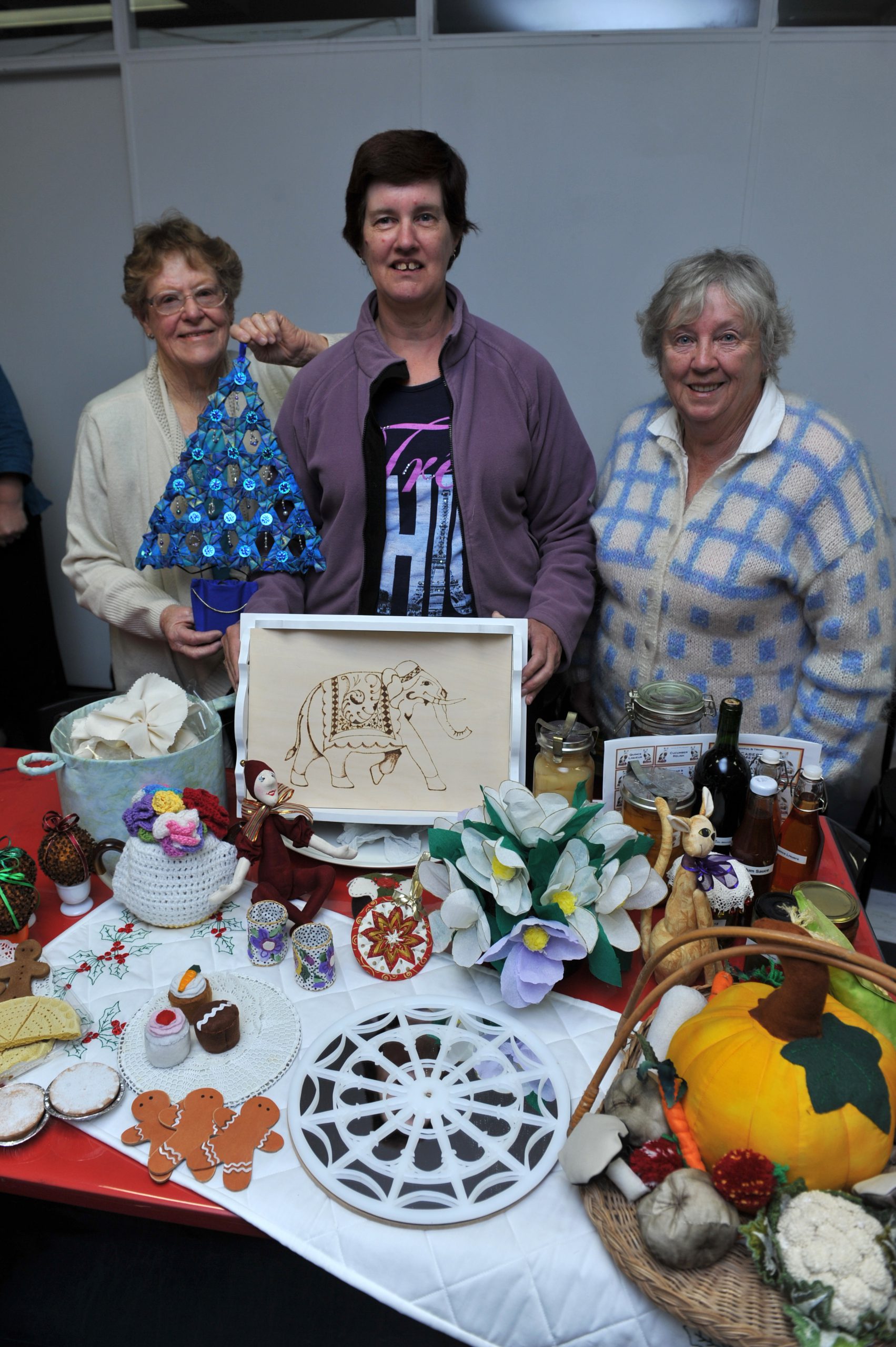 Gippsland homemade crafts normally reserved for domestic decor are set to be presented in one of Melbourne's fine and decorative arts institutions.
Some 45 artists and craftspeople from six Gippsland municipalities are busy working on creations to appear in the 'Joyful and Triumphant- Christmas at the Johnston Collection 2015'.
More than 180 new creations will fill the museum and former East Melbourne home of William Johnston – a prominent antique dealer and collector who bequeathed his former residence and collection to Victoria.
Sale Lace Makers member Cheryl Field said members had made Christmas tree decorations, bon bon table settings and 12 free-standing lace angels to appear on a Wedgewood panel in a circle like the hours of a clock.
Ms Field said each lace angel took 25 to 30 hours to make.
"It's keeping an old tradition going that isn't done much anymore," Ms Field said.
"It's an opportunity to show our craft. It's a challenge as well."
Johnston Collection director and curator Louis Le Vaillant said he had invited regional Victorian artists to be inspired and contribute to the Christmas exhibition for more than a decade.
Mr Le Vaillant said artists toured the home 18 months in advance and developed crafts based on the collection.
"The ideas that people get out of the collection and what they make from the story of Johnston or the objects, is always amazing," he said.
Churchill Neighbourhood Centre Gumleaf Quilters member Jean Baudendistel said the group's 20 members were decorating the museum's kitchen and entry hall as if its owners were preparing Christmas lunch.
Homemade preserves, jams, wine, pickled eggs and papier-m ch vegetables would set the scene as well as a decorative wall hanging inspired by Mr Johnston's travels to Egypt and Tunisia.
Creative Gippsland chairperson Amanda Owen said craft artists often don't get the opportunity to show their work in a high profile environment.
"We're trying to get the artists and the groups' profiles out there where people can see their work. It's often done in home and we wanted to showcase this talent that's next door to you," Ms Owen said.
Joyful and Triumphant – Christmas at the Johnston Collection 2015 opens Thursday, 5 November and continues until 24 February.
The artists will be showing in the Latrobe Regional Gallery in April, May and June next year as well as the Yarram Court House in July.