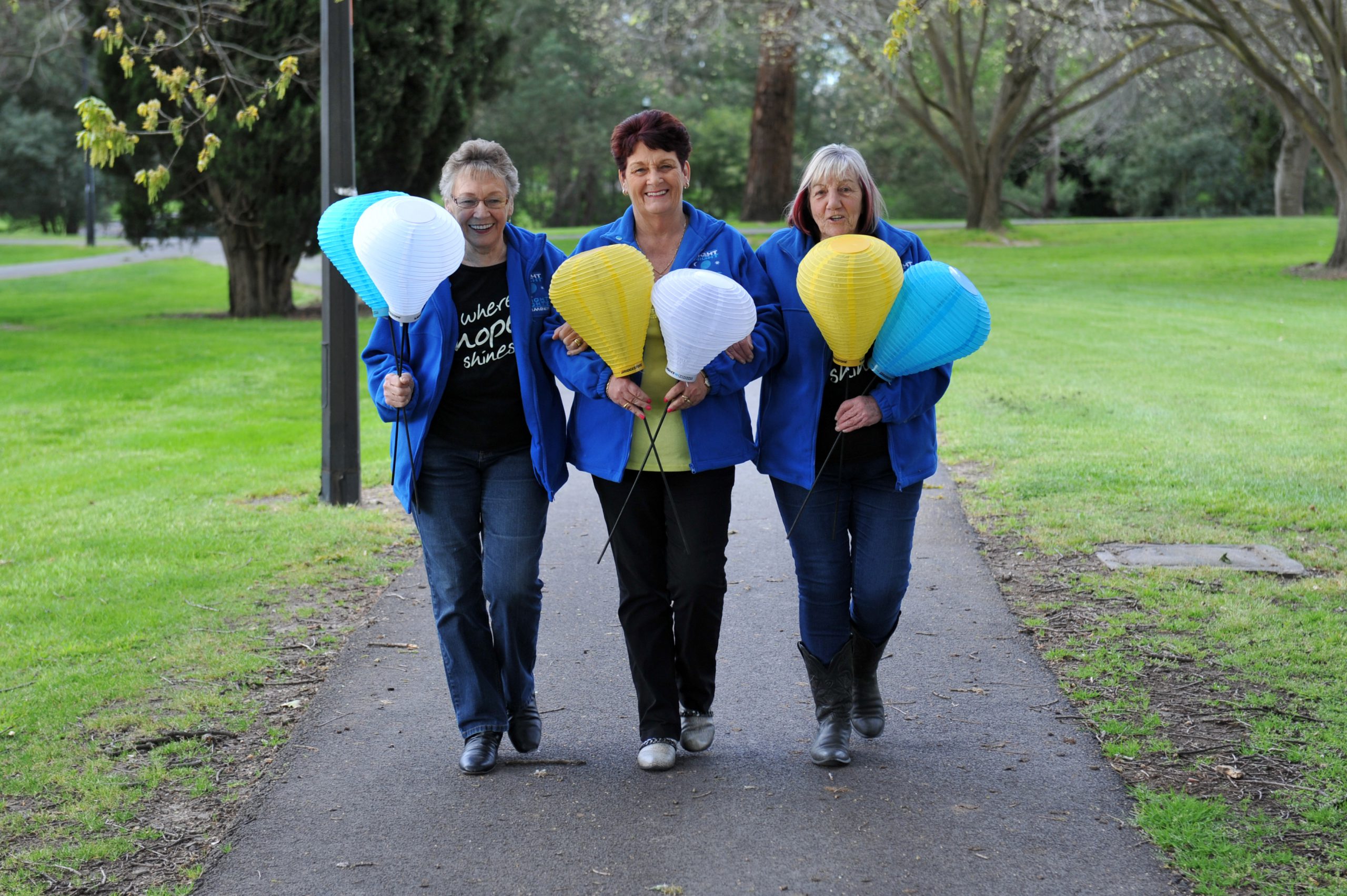 A sea of blue, white and gold will illuminate Traralgon's Victory Park this Wednesday night in a bid to raise awareness of blood cancers.
The town's sixth annual Light The Night fundraiser for the Leukaemia Foundation will start at 5pm, with participants carrying lanterns at dusk – gold in memory of a lost loved one, white for their own blood cancer journey and blue to signify support.
For fundraiser Lorna Sutcliffe, the event has a personal significance after losing her father Percy Campbell, brother Billy and uncle Jack to blood cancers.
"I've been touched by it and we were fortunate we were able to cope with family support, but not everyone has that," Ms Sutcliffe said.
"I just feel honoured and lucky and able to do it in memory of my loved ones, but in support of others, they're not alone.
"It can be a short journey, or a long journey, but it's brutal."
Event coordinator Dawn O'Connell said funds raised for the Leukaemia Foundation supported people living with blood cancers and their families, along with research.
"We truly do it because we believe in what we're doing," Ms O'Connell said.
Last year the Traralgon event raised $11,000.
There will be food, live music and children's events.
The Traralgon fundraiser comes prior to a Moe fundraiser at Apex Park on 9 October from 5.30pm.
Leukaemia Foundation in Victoria general manager Stephanie Hechenberger said more than 60,000 Australians were living with leukaemia, lymphoma, myeloma and related blood disorders.
"While research is improving survival, blood cancer still claims more lives than breast cancer or melanoma," she said.
"Every day, another 34 people are diagnosed and, sadly, one Australian loses their life to blood cancer every two hours."
To register for a Light the Night event, visit www.lightthenight.org.au
For more information about the Traralgon event phone Dawn O'Connell on 0412 161 419.