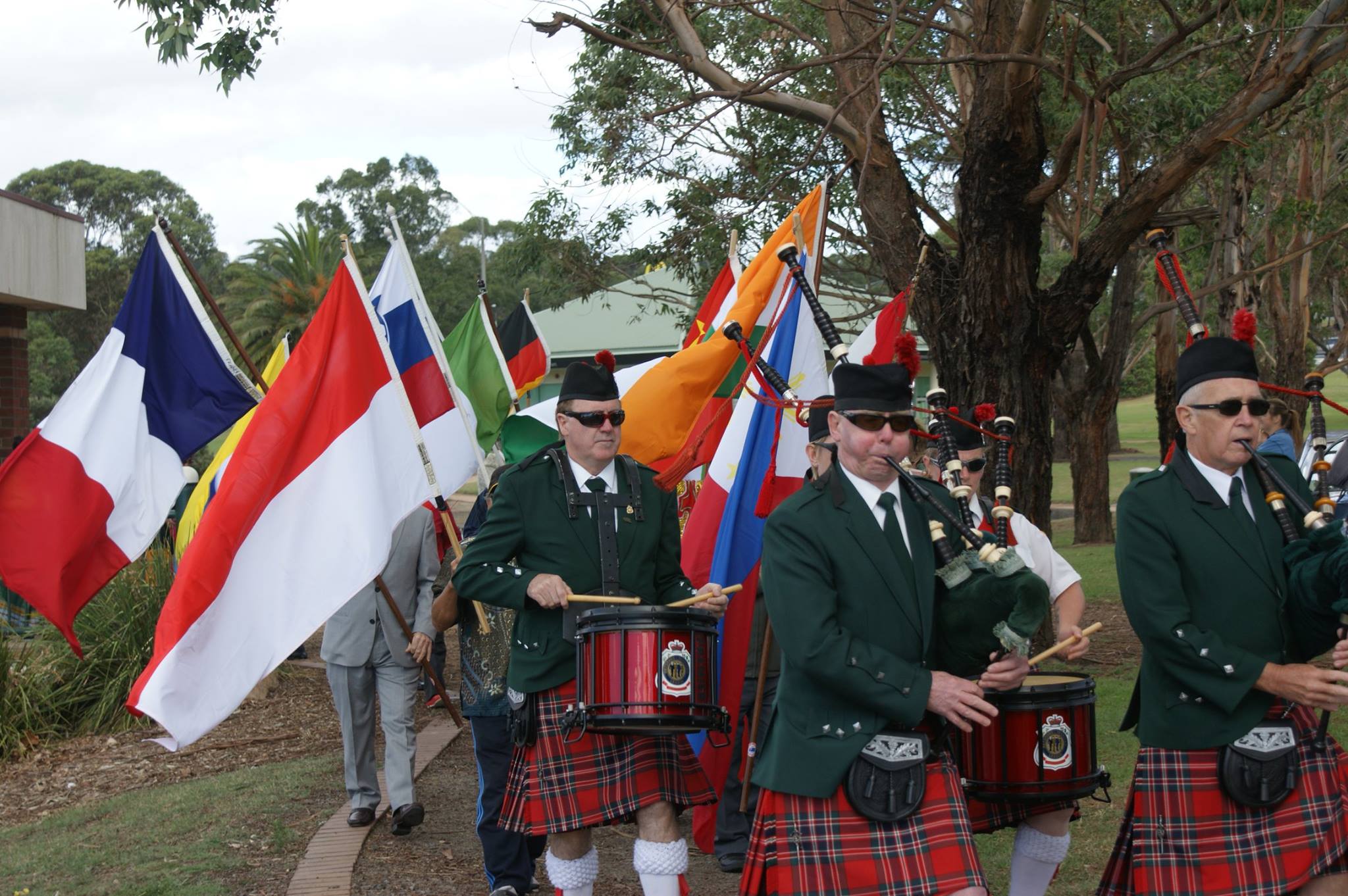 Funding issues and a lack of support have prompted the organiser of Morwell's annual Gippsland Multicultural Festival to cancel the event for a second consecutive year.
Ten days before the scheduled 27 September festival at Immigration Park, the Gippsland Ethnic Communities' Council announced on its Facebook page it would no longer host the event.
No explanation was provided in the announcement.
GECC chair Dr Graham Dettrick told The Express he had contacted more than 50 community leaders and festival participants advising of the festival's cancellation two weeks prior to the event.
The decision to cancel this year's seventh multicultural festival came after the GECC rescheduled the event from March to May and then to September.
Dr Dettrick said the decision was reached after the GECC failed to receive funding from the Victorian Multicultural Commission to hold this year's festival.
"I don't know why the VMC didn't supply us with any funding," Dr Dettrick said.
"The situation was such that we didn't have the money from the VMC to support the festival (so) we couldn't see that it would guarantee our success."
However, a VMC spokesperson denied this, saying the GECC had not accounted for $8000 in funding it had received to host last year's multicultural festival. The 2014 event was cancelled due to the Hazelwood mine fire.
The VMC source, who wished to remain anonymous, said the commission hoped the GECC would use the funding this year.
The source said VMC had advised Dr Dettrick he could instead use the $8000 for another festival.
Dr Dettrick said another reason for the cancellation was because some culturally and linguistically diverse groups did not want to participate in the festival.
Leaders from ethnic groups interviewed by The Express said they were discouraged the festival was not well organised.
Slavic Women of Gippsland president Anastasia Ivanova said she had informed Dr Dettrick the group would not participate in the festival.
"Because of two postponements this year people were not keen to participate. They are not well organised," she said.
Laxmi Magar, who leads a small group of Nepalase in the Valley, said the group had cut ties with the GECC following their participation in the festival during its early years.
Mr Magar observed CALD support for the GECC's multicultural festival had dwindled over the years.
The Filipino Seniors and Carers Support Group of Gippsland, who regularly performs dance numbers for the festival, had also advised of their non-participation due to members' health conditions and because they felt "discouraged" of what they considered a "disorganised" event.