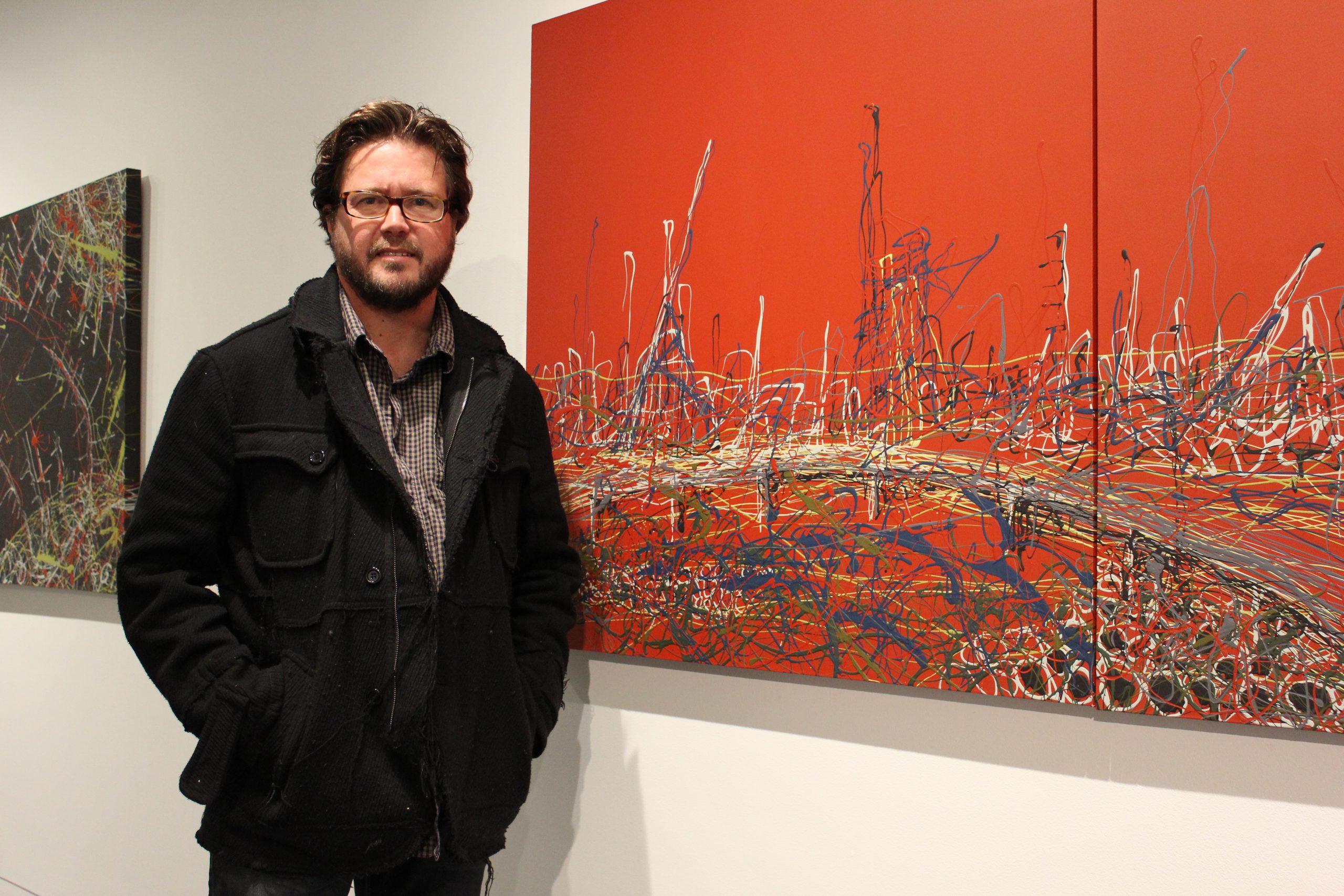 TOO often the work of contemporary, expressionist art is looked on by viewers who boldly mumble, "I could do that".

My response is usually something like… 'Yeah, but you didn't'.
Mirboo North artist Geoff Higgins's abstract painting exhibition 'The Expanding Landscape' at Latrobe Regional Gallery shows the beauty in the unstudied and accidental approach to creating art.
Reminiscent of the work of Jackson Pollock, who famously dripped ribbons of paint across the canvas to the muse of interpretative jazz, the exhibition is a frenetic expression of colour and line.
"The actual action of painting is probably just as important as the outcome. I do it because I really love it," Mr Higgins said.
Using visual memory and nine tins of house paint, Higgins created imagined, abstract representations of a changing landscape, and the impacts of urban sprawl in Melbourne as well as regional Gippsland.
Also a building designer, he explained the paintings of Melbourne's Southbank, indistinguishable cityscapes and the Latrobe Valley were painted without any reference images.
In an example, one painting considers what Lakes Entrance might look like as a built-up city.
"Because it's abstract… people have asked, 'Is that Sydney? There can be multiple meanings to it," Mr Higgins said.
"I was thinking about how cities grow like Melbourne and how the landscape changes as cities evolve and then started thinking about areas around here (Latrobe Valley)," Mr Higgins said.
The exhibition is open until Sunday, 11 October.