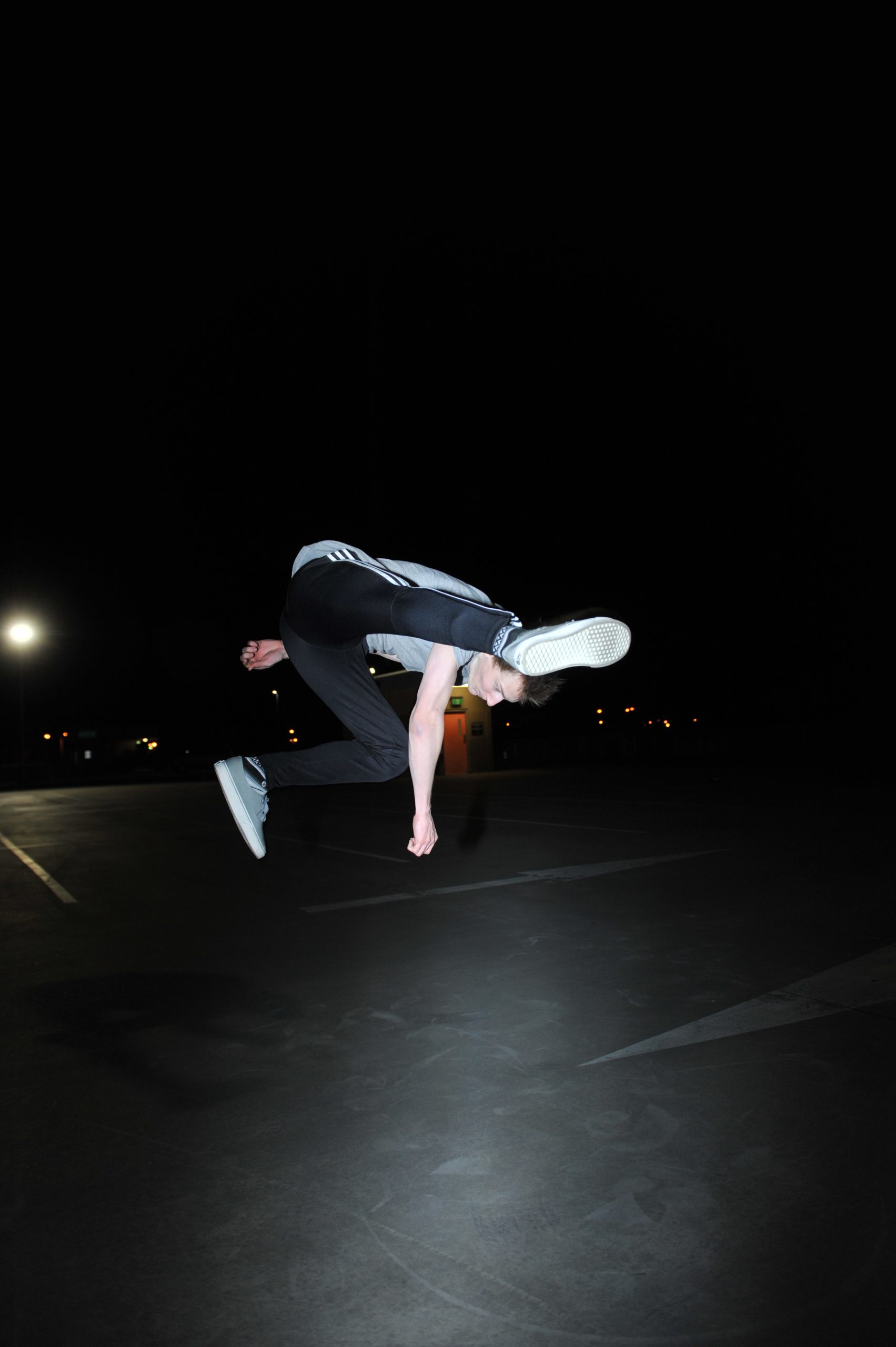 The underground extreme sport of 'tricking' is in its infancy in Australia.
A blend of martial arts, gymnastic tumbling and break-dancing, the moves defy what we understand the human body is capable of.
However, a 19 year-old Traralgon man, with no formal gymnastics or acrobatics training, is quickly becoming known for his innovative moves with international followers as far as Spain.
Reece Smee, who calls himself a "backyard tricker", was first exposed to the sport in November last year while watching videos of the 'Redbull Kick It' competition in Korea.
"I saw these guys doing crazy kicks, twists and flips and thought I'd give it a go," Reece said.
"I just had to learn by myself and developed my own style."
The young athlete began experimenting on his trampoline and backyard lawn to master basic flips, but said he had terrible form and took to using a video camera to study his technique.
Improving quickly, he posted a video to Facebook and received more than 150 'likes' in a day and comments from family and friends encouraging and supporting him.
"That was a lot more likes than I'm used to," he said with a laugh.
Reece said the sport could vary depending on the athlete's background.
For example, someone with experience in Taekwondo might incorporate more kicking movements, while a gymnast can feature twists and flips.
The sport is also done without wires or trampolines.
However, Reece often practices at his workplace 'Jump and Climb' in Traralgon, where he operates like a lifeguard at a pool, monitoring children clambering up the complex's 16 climbing walls and ejecting off its 50 trampolines.
His signature move is the 'corkscrew' – a 360 degree flip with the body horizontal to the ground. The angled, twisting motion creates the illusion the body is upside down.
"I've tried to make it the best move that I can do at all times, whether it be on concrete, springboard or grass," Reece said.
Next on the agenda is perfecting a double twist – a 720 degree turn plus a back flip and a 'J-step' double corkscrew', combining the same rotations with a corkscrew.
"You have to get the right swing out of your foot, the height in your jump and twist your body hard enough to rotate and spot yourself before you come down," Reece said.
"You can be spinning so fast that you don't know what you're doing."
While none of the moves could be considered "exactly safe" and are admittedly dangerous at times, Reece has learned how to do things safely.
Reece said he often had to "psych" himself into a trick and fight against a natural fear.
"You can try it and realise how scary it is, and think twice," he said.
"I've never done something so challenging, so when I do things and get it right, it's really satisfying," Reece said.
In the future he hopes to compete at the Australian Tricking Gathering.