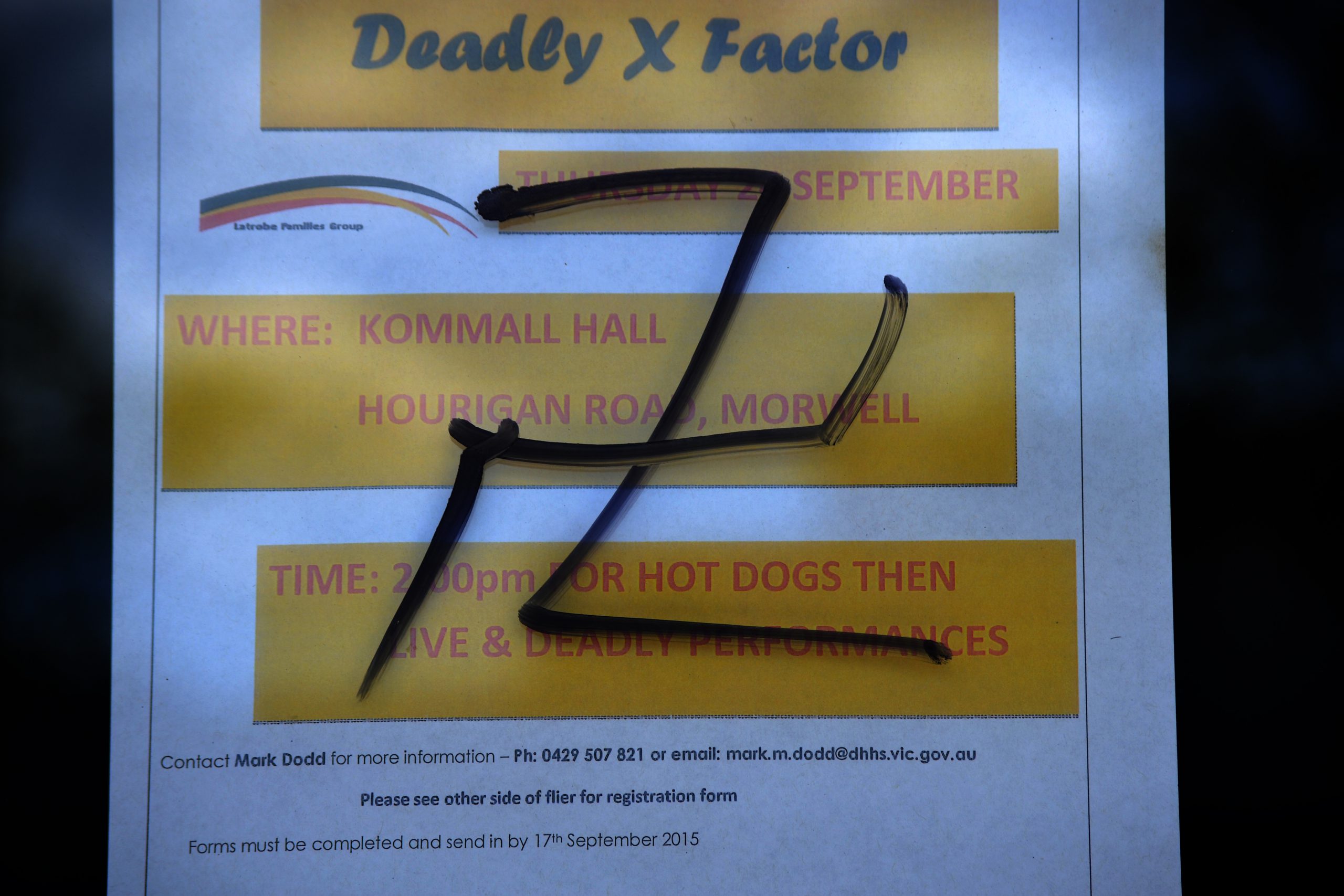 An Aboriginal woman working with the community and justice system has been left disheartened after finding racist symbols scrawled on her Morwell workplace's door.
Victorian Aboriginal Legal Service client service officer Naomi Murphy found what appeared to be the Nazi symbol, swastika, painted on her office door on Tuesday morning.
She said it felt like after every step towards reconciliation was taken, there were another two steps back.
"I just think that VALS are trying to support and work with the community as best we can and I just think to see that this is still alive and thriving in the Valley is very disappointing," Ms Murphy said.
"It just means we have a lot more work to do as Aboriginal people."
VALS offers assistance to Aboriginals in need of legal assistance for criminal, civil or family law matters.
It also provides referral support to drug and alcohol or counselling services, and advocates around law reform and policy development.
Ms Murphy said the swastikas followed a spate of recent incidents involving a racial slur scrawled on a nearby building and what appeared as spit on her door a month before.
"I don't know if they are related, but the thought has popped into my mind," Ms Murphy said.
"For someone like me who works really hard to break down the barriers, I feel like we are taking 10 steps backwards.
"It goes to show how hard we have to work to educate the community on our people and our culture."
Historically the swastika was used as a symbol of good luck, but has been widely associated with racist or fascist connotations since World War II.
VALS community justice programs manager Peter Rotumah, a well-known activist for the rights of Aborigines, said he was appalled when Ms Murphy informed him.
"The connotations of the sign itself lead me to believe that racism is still rife in central Gippsland," Mr Rotumah said.
Mr Rotumah said although he believed only a minority of people were responsible, finding signs "such as this, going up in a cowardly fashion" was disconcerting.
"Aboriginal committees in schools, government departments and council, they are going a long way to address these issues, but still they pervade," Mr Rotumah said.
"It's no use just wiping it off and wiping it under the carpet.
"It needs to be addressed and highlighted."
VALS will celebrate its 40th anniversary next month in Melbourne, acknowledging the contribution of all those involved throughout the organisation's history.
In the meantime Ms Murphy and Mr Rotumah said they hoped to work with councils and community groups to ensure such incidents did not occur again.
"Just come and sit down and yarn with us and learn," Ms Murphy said.
"There is good and bad in all people and we all need to come together for the better of the community."