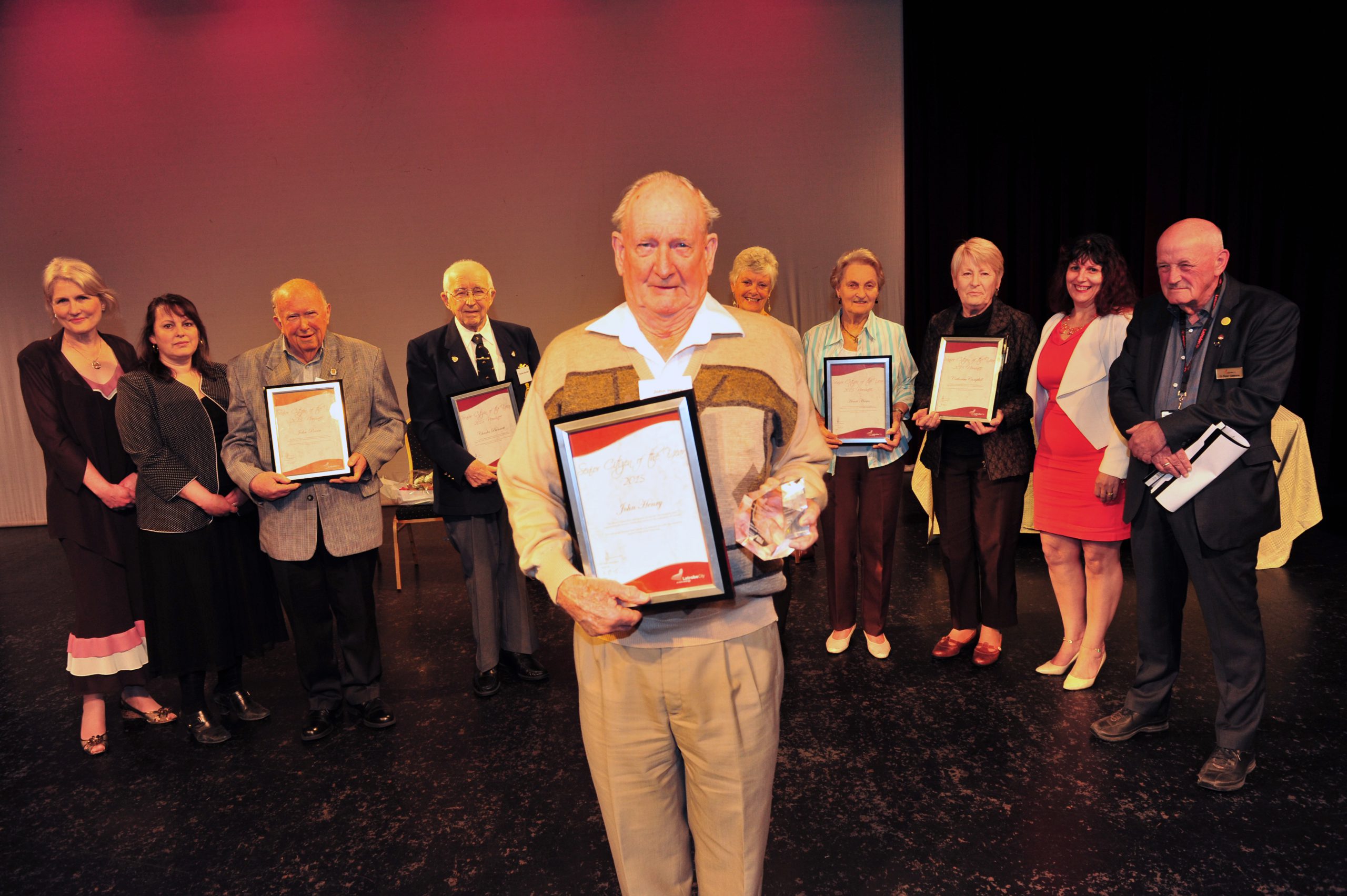 Unassuming, generous and modest – these are the three words used to describe 2015 Senior of the Year, John Henry.

A Tyers resident of more than 60 years, Mr Henry has been described as the "go-to guy" for anything and everything relating to the small community.
Awarded with the prestigious title yesterday during Seniors Week, Mr Henry said the win was a surprise.
"It was rather unexpected as a matter of fact; the nomination itself was unexpected," he said.
"But I am very humbled to receive this award and I thank the council for their confidence in me."
Name a reserve, oval, event or committee in Tyers and Mr Henry would have contributed in one way or another – the list of work he has done for the community is not a short one.
Mr Henry is an active member of the Tyers and District Community Association, member of the Jean Galbraith Community Group and was a member of Tyers Fire Brigade for about 25 years, among many others, and is responsible for maintaining the Tyers community notice board.
He was pivotal in advocating on getting sewerage to Tyers and is currently seeking to change the name of the recreation reserve to Baillie Park after a former long-time community member.
Latrobe City manager of community health and well-being Helen Taylor said the award recognised the importance of the senior members of the community.
"They are our history and our knowledge," Ms Taylor said.
"They are the glue of our community.
"(The award) is huge for our older residents, they don't do (what they do) for the recognition."
The other finalists for the 2015 Senior of the Year were Betty Gillham, Catherine Campbell, Charles Bonnett, Henri 'Harry' Hams and John Power.