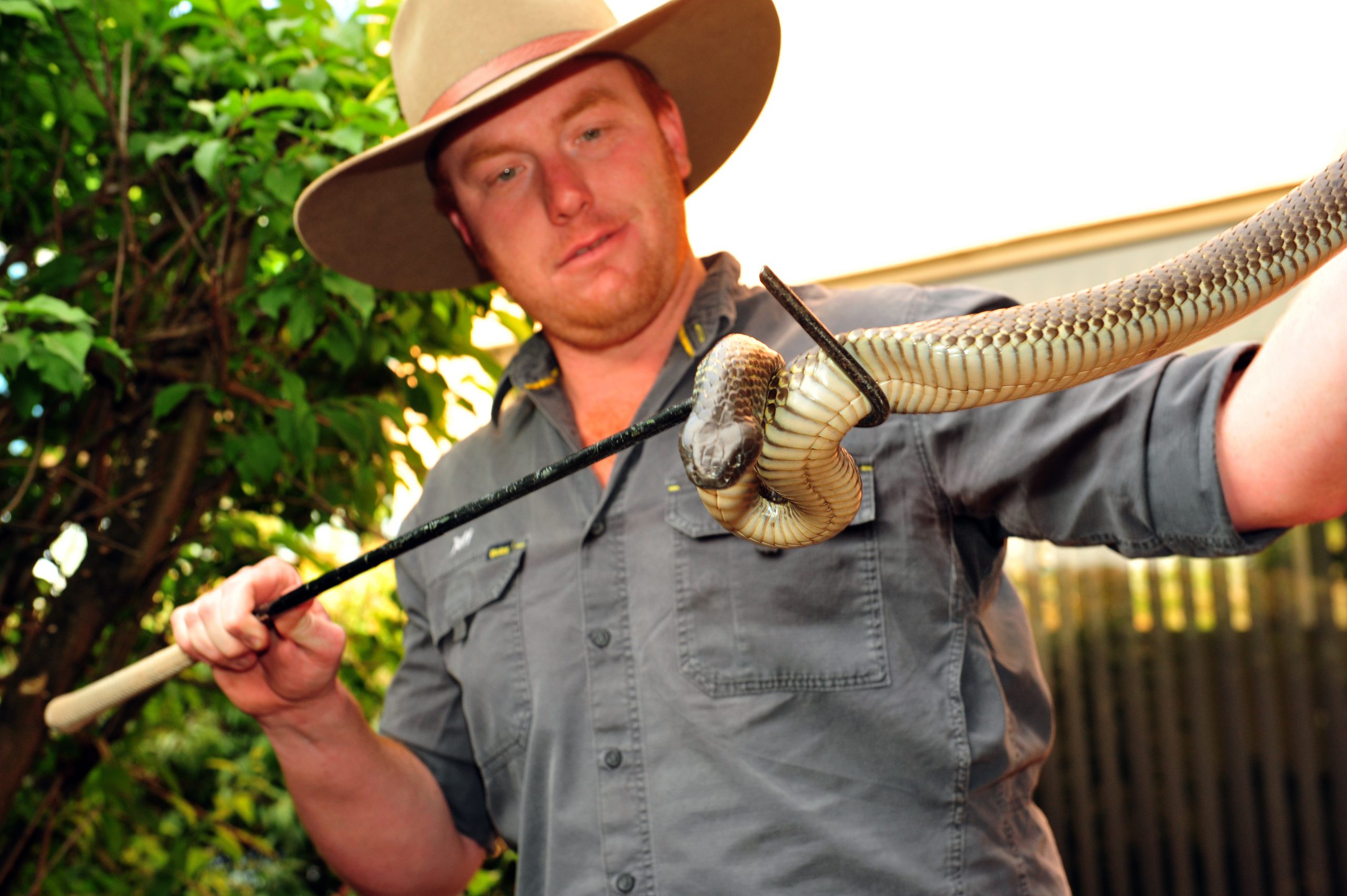 With the warmer weather hitting earlier than expected, a Latrobe Valley snake-handler has called on the community to take care around snakes.

In spring, snakes come out of hibernation and snake-handler Jeff Mathieson said call-outs were picking up.
"The calls have been quite regular so far this year," Mr Mathieson said.
"And this time of year I tend to get more calls."
With more people out and about in bushland and rural areas, Mr Mathieson said it was essential residents knew what to do if they came across a snake.
"Turn away if you can or watch from a distance," Mr Mathieson said.
"They see us as life-threatening so they will move away if given the chance."
Mr Mathieson said with the drier than usual weather, more snakes were venturing into residential areas.
"Snakes are coming (into town) to seek water and food," he said.
"But they are most common in bushland, waterways and urban fringes."
According to Mr Mathieson, the four most common snakes in the Latrobe Valley – the copperhead, red belly, tiger snake and eastern brown snake – are all venomous.
However, he said it was no cause for alarm.
"(Australia) actually has the lowest bite rate in the world," he said.
He said it was important residents called a snake-handler or the Department of Environment, Land, Water and Planning, and to leave the snake alone.
"Ninety per cent of those who go to hospital (with a snake bite) were trying to kill the snake," Mr Mathieson said.
Those bitten by a snake are advised to seek medical attention and apply pressure to the area to stop the flow of adrenaline.
Despite their scary appearance, Mr Mathieson said snakes had an important role in the ecosystem.
"They help control the mice and frog species and without snakes we would see less birds like kookaburras," he said.
"Without them, we would have an influx of rodents and (snakes are) a sign of a healthy environment."
Common snakes in the Latrobe Valley
-Copperhead
-Red belly
-Tiger snake
-Eastern brown snake