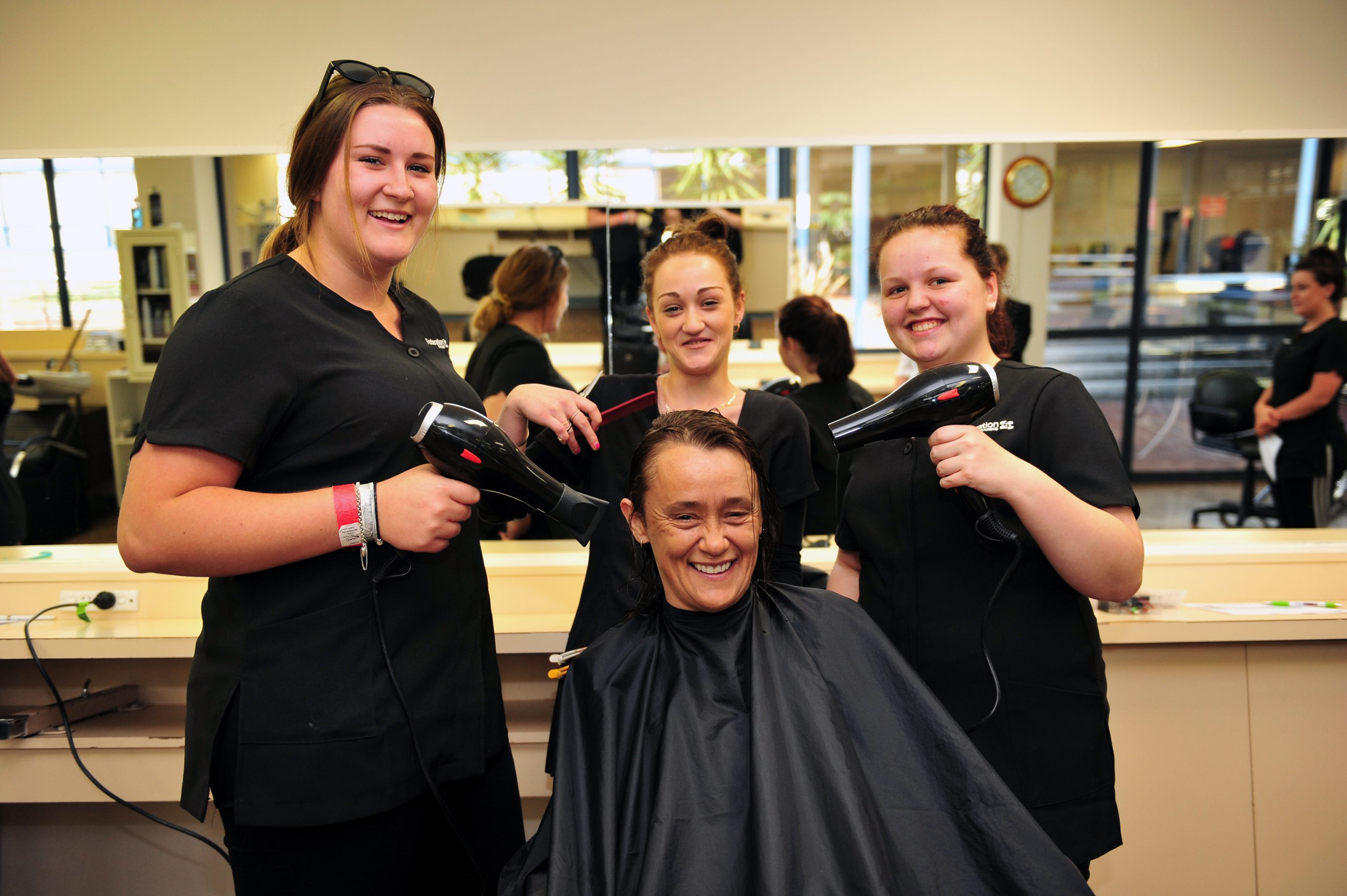 From couch surfing to living in a permanent house and now looking for work, 44 year-old Tracey Metaxas is getting herself back into the community.
The Latrobe Valley resident met with Quantum Support Services to help get her life back on track and has had a place of her own for two years.
Yesterday she joined seven other women, whom she had never met, to enjoy a day of pampering and find out what educational pathways were available.
"It means a lot to be out in the community and to meet new people," she said.
"(It's been) years (since I had my hair done), it's been a long time."
The day was the first of its kind as part of a new collaboration between Quantum, Federation Training and Morwell Neighbourhood House.
The trio joined hands to offer a confidence-building day to some of the Valley's most vulnerable women – an initiative MNH coordinator Tracie Lund hopes will continue.
"For me it was about providing something that's Latrobe Valley-focused that modelled itself on what the Sydney City Mission offers," Ms Lund said.
"They open up their doors once a year and services and agencies provide their expertise free of charge.
"That could be everything from eye tests to chiropractors to hair appointments and people can come in and access that on their own terms.
"We're addressing basic needs of our most vulnerable members of the community.
"So that was the idea – we need to do something to start with and then we can have a conversation about how we might be able to make this bigger and better and who can offer their services."
Quantum identified suitable participants to attend Fed Training's Yallourn campus, where students treated the women to facials, massages and haircuts.
Quantum service coordinator of housing, homelessness and community support Adrian Terranova said it was a two-fold experience that helped identify other avenues of support.
"In one aspect, it's the opportunity for the women to feel good about themselves, to get some additional confidence," Mr Terranova said.
"But more importantly from our perspective as well, it's the linkages between the services involved."
Fed Training hairdressing VET in schools teacher Jan-Maree Constantine said she hoped her students would also benefit from learning new communication skills.
"For the ladies that are here having it done, I hope it gives them the confidence to get back out into the community and it takes them to where they want to go," she said.
For Tracey, she said she was excited about the opportunity to meet other women in the community, while finding out her options of starting a new career.
"I have to do a computer course first before I can go onto anything else," she said.
"I'm not too sure (what I want to do) yet, but I want to get back out into the community; that's why I'm starting at the bottom to work my way up.
"I'd like to say I'm extremely thankful to (those) who put on this day for people like us who really need it, to get our self-confidence back and to get into the workforce."