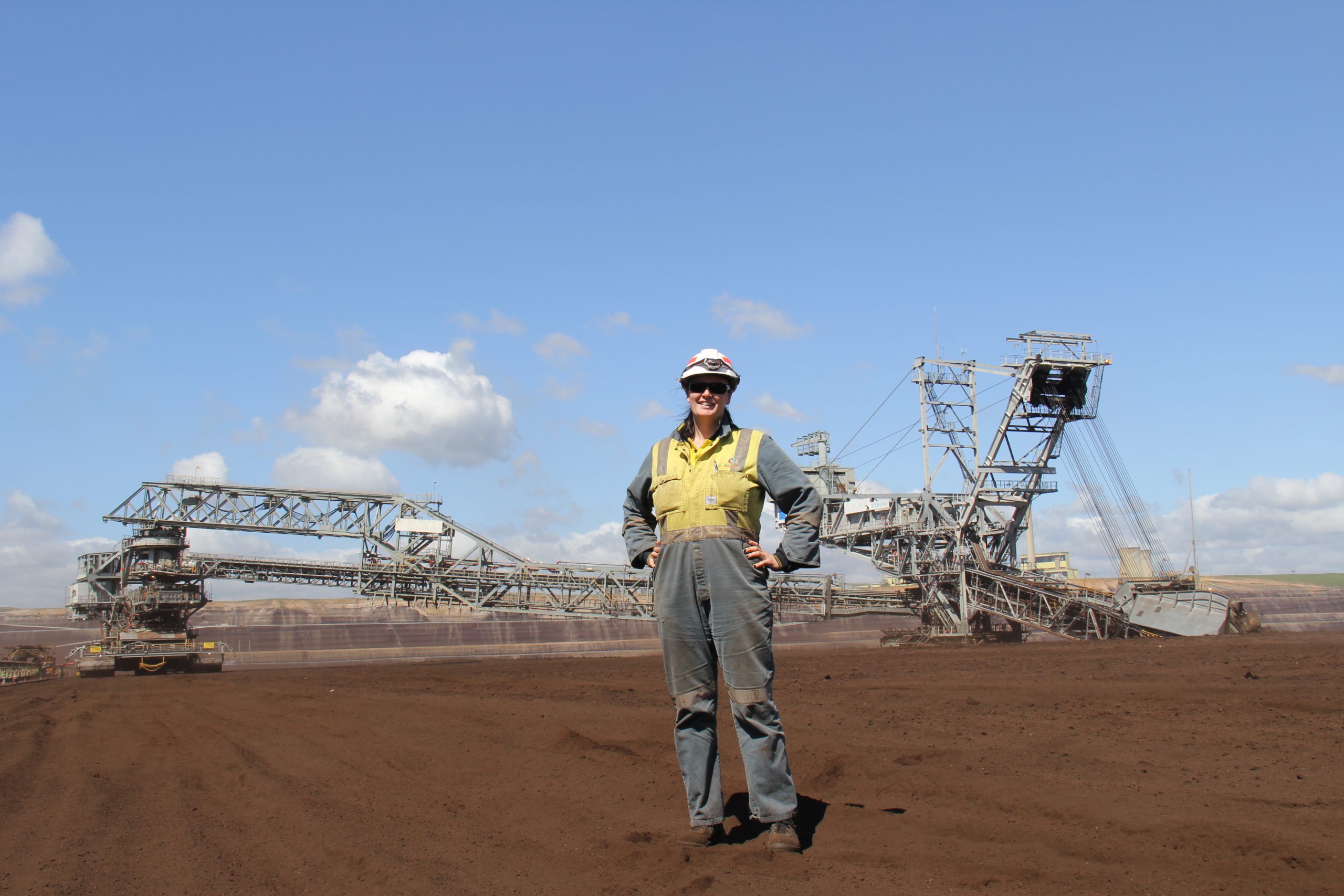 AGL Loy Yang mine operator Kate Johnston has become the company's first female dredger driver and the only woman currently employed in this type of work in Victoria.
The Traralgon woman took over the controls of Dredger 14 in September after successfully completing three months of training.
A further three female mine operators at AGL Loy Yang are expected to achieve their dredger driver status in the next year.
Ms Johnston, 30, is used to breaking new ground at AGL Loy Yang.
She was also the first female employed as a mine operator when she started with the company three years ago, but operating a dredger was always Ms Johnston's goal.
"It's what I wanted to do since starting work in the mine. The fact I'm the first female to do it is just a bonus," Ms Johnston said.
"I knew there was lots of training involved and it would be a challenge, but I was very lucky to have a great group of supervisors and colleagues who supported and encouraged me to achieve my dream."
Ms Johnston described her first shift working on the dredger as "pretty overwhelming".
"Knowing I was the first female to do the role meant I put a lot of pressure on myself to do it well," she said.
"It's pretty cool. Not many people can say they drive a dredger. Just the scale of the machine is awesome. At 190 metres it's longer than the playing surface of the MCG. It's a lot bigger than people think."
Working at AGL Loy Yang is a family affair for Ms Johnston.
Her father Terry Johnston also works in mine operations and her mother and stepfather are currently working as contractors on the power station outage.
"Dad is so, so proud. He doesn't say much, but I know he's very proud of me," she said.
As a child, Ms Johnston loved dinosaurs and wanted to be a palaeontologist. While that did not pan out, the fact she now digs up dirt for a living makes her smile.
"It's kind of close I guess," she said.
"I'm not a desk person. I always wanted to work in a manual job."
AGL Loy Yang head of mining Nigel Browne congratulated Ms Johnston on her achievement.
"It's a great accolade to be AGL Loy Yang's first female dredger driver and a credit to Kate and all the support trainers, mentors and supervisors who assist our employees in achieving this qualification," Mr Browne said.
It is unknown whether there are any other female dredger drivers currently operating in Australia.