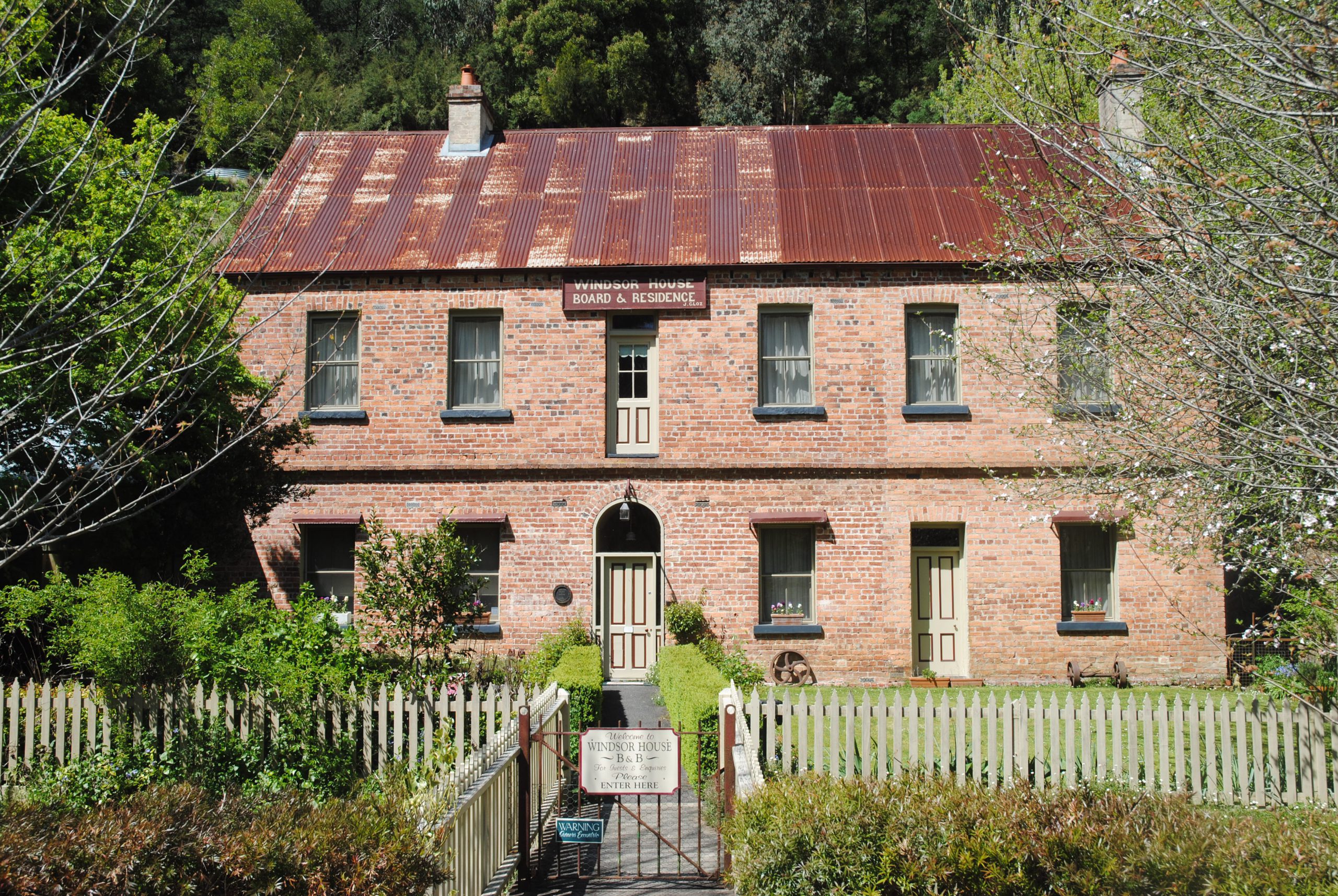 Windsor House, arguably Walhalla's most impressive and recognised original building, is on the market and could fetch between $1.2 and $1.4 million.
The historic building, constructed in the late 19th century has already attracted plenty of attention from potential buyers since going up for sale two weeks ago, according to LJ Hooker Traralgon's Russell Chester.
It is the only remaining original brick building in Walhalla and has been used as a bed and breakfast since its restoration in 1997.
Both the building and associated business, along with its furnishings, are for sale.
Walhalla Heritage and Development League president Harvey Hutchison said the building was a popular and important tourist attraction in Walhalla.
"When most people come into town it's one of the first things they take photos of, with the car wheel in the foreground," Mr Hutchison said.
"Our main interest is to have the main building kept in good condition for the future, whether as a private residence or as a B&B."
The house was built as a private residence by Swiss stonemason Johannes Gloz at the end of Walhalla's gold rush in the late 1800s.
It was constructed using 90,000 handmade bricks in two stages.
Windsor House was used as a boarding home until 1942 and was owned by the Gloz family until the 1970s.
The two-storey symmetrical brick building has State classification on the National Trust Register, as well as being listed on the Victorian Heritage Register for its architectural and historical significance.
The register's statement of significance describes the house as having a domestic building form unusual for Victoria, reflecting the owners' Swiss origins.
"It is also significant as the largest residence built in Walhalla's boom period, one of the few masonry houses, and one of only two now surviving, built in the town," the statement said.
"It is historically significant as an unusual survivor of a late 19th century boarding house, a type of building once relatively common but now rare, and which reflects a way of life which has now disappeared."
The house has five bedrooms and has retained its original kitchen.
The 2400m2 property contains several trees which may be original.
Mr Chester said Windsor House would suit people looking for a tree change or to invest in an established business in the historic village.