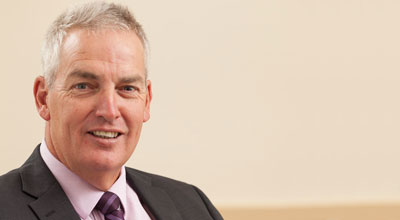 Bass Coast Shire chief executive Paul Buckley has defended the appointment of five former Latrobe City Council colleagues to management positions at Wonthaggi over the past two years.
Three of Bass Coast Shire's four general managers – Mark Brady, Allison Jones and David Elder – once worked with Mr Buckley at Latrobe City some point before he left at the end of 2013.
Two Bass Coast managers, Deirdre Griepsma and Damian Blackford, have also joined the shire from Latrobe.
Criticism was raised in south Gippsland media last week when a former Wonthaggi mayor accused Bass Coast Shire of having developed a 'jobs-for-mates' culture.
Mr Buckley said although there might be a perception that applicants from Latrobe were being favoured ahead of others, it was not the case.
"These are talented people that are keen to come and work for an organisation that is starting off on a new journey and a new phase," Mr Buckley said last week.
"We're rapt to be able to attract that level of talent."
Ms Griepsma started at Bass Coast in March 2014, but had already been appointed before Mr Buckley's tenure began in February that year.
Mr Brady and Mr Elder joined the shire in December 2014, while Ms Jones started in March this year. Mr Brady worked at Latrobe more than a decade ago before stints at the cities of Frankston and Port Phillip.
Mr Buckley described Mr Brady and Ms Jones as among the state's most well-respected in their fields.
Meanwhile, Mr Blackford was appointed after the person first offered the role, from Queensland, had to withdraw from the process.
Mr Buckley admitted while he had final say in the appointments, the hiring process had been undertaken by an independent recruitment company, which is the case for all new staff.
"A CEO's role is to build a team of people around them that can be trusted to do the job that needs to be done," he said.
"All those appointments are based on merit, very much in response to the selection criteria and we use a very transparent and open process for all recruitments."
During Mr Buckley's time at Bass Coast Shire two other managers have been appointed, but neither have any connection to Latrobe.