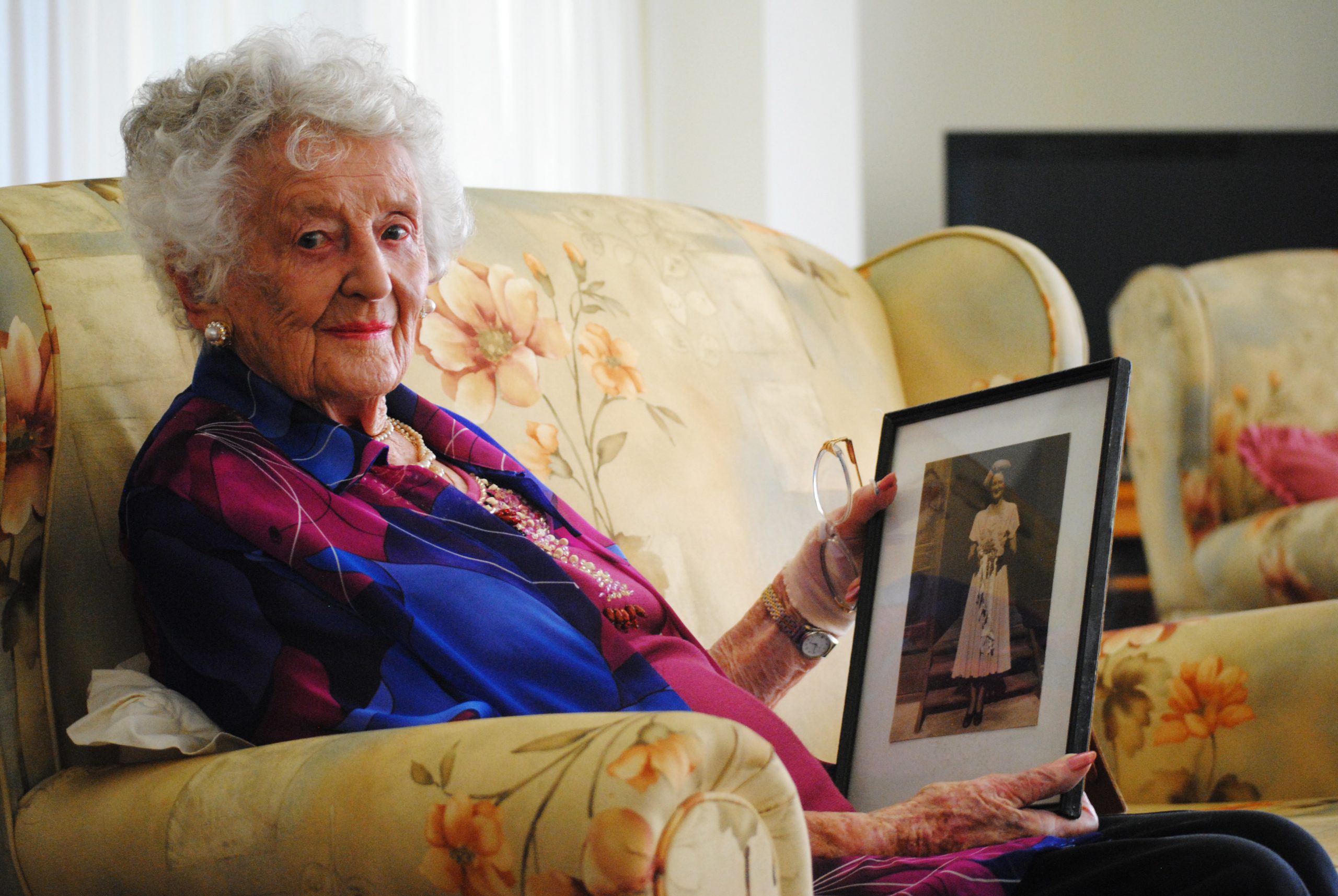 In 105 years of life, Ellen 'Buddy' Gleeson finds it hard to pinpoint her favourite memory.

The Morwell resident, who celebrates her birthday today, looks back on her sporting days and family life with joy. She has raised three sons – Anthony, David and Christopher (deceased) – and watched her family grow with the birth of her three granddaughters and five great grandchildren, with another on the way.

Mrs Gleeson now spends her days "reading the daily newspapers" and participating in activities at Mitchell House – a place she has called home since January 2010. "She's a very interesting lady and she's been around for a long time," eldest son Anthony said.

"If you talk to her, she has stories of days gone by and she is always interested in what other people have got to say.

"(She's interested in) their histories as well; she is interested in people."

It is her interest in people that has seen Mrs Gleeson involved in her children's sports and mother's club at school, and join the Australian Retired Persons Association and Legacy.

In her younger years, she worked as a typist, was a Sergeant with the Australian Army Medical Women's Service during World War II and worked at the Heidelberg Repatriation Hospital, where she met husband Peter, one of the country's first male nurses.

In 1950 the pair married at Mrs Gleeson's home town, Dalyston, before moving to Morwell in 1951.

"Peter was looking for work, you see, and we wanted to get away from the city," she said. "We wanted to move into the country."

Although she stopped working during married life, Mrs Gleeson is renowned for her avid passion for golf – a sport she continued well into her 90s.

Basketball and tennis were other social sports the great grandmother loved to play, and perhaps are the secret to her long and healthy life. "I just lived an ordinary life," she said.

Yesterday family from Queensland and Bendigo joined Mrs Gleeson for a birthday lunch, while today she'll share a birthday cake with friends at Mitchell House.

"She's been a very strong lady to have survived to 105," son David said.

"She's been very fit right up until the last few years."