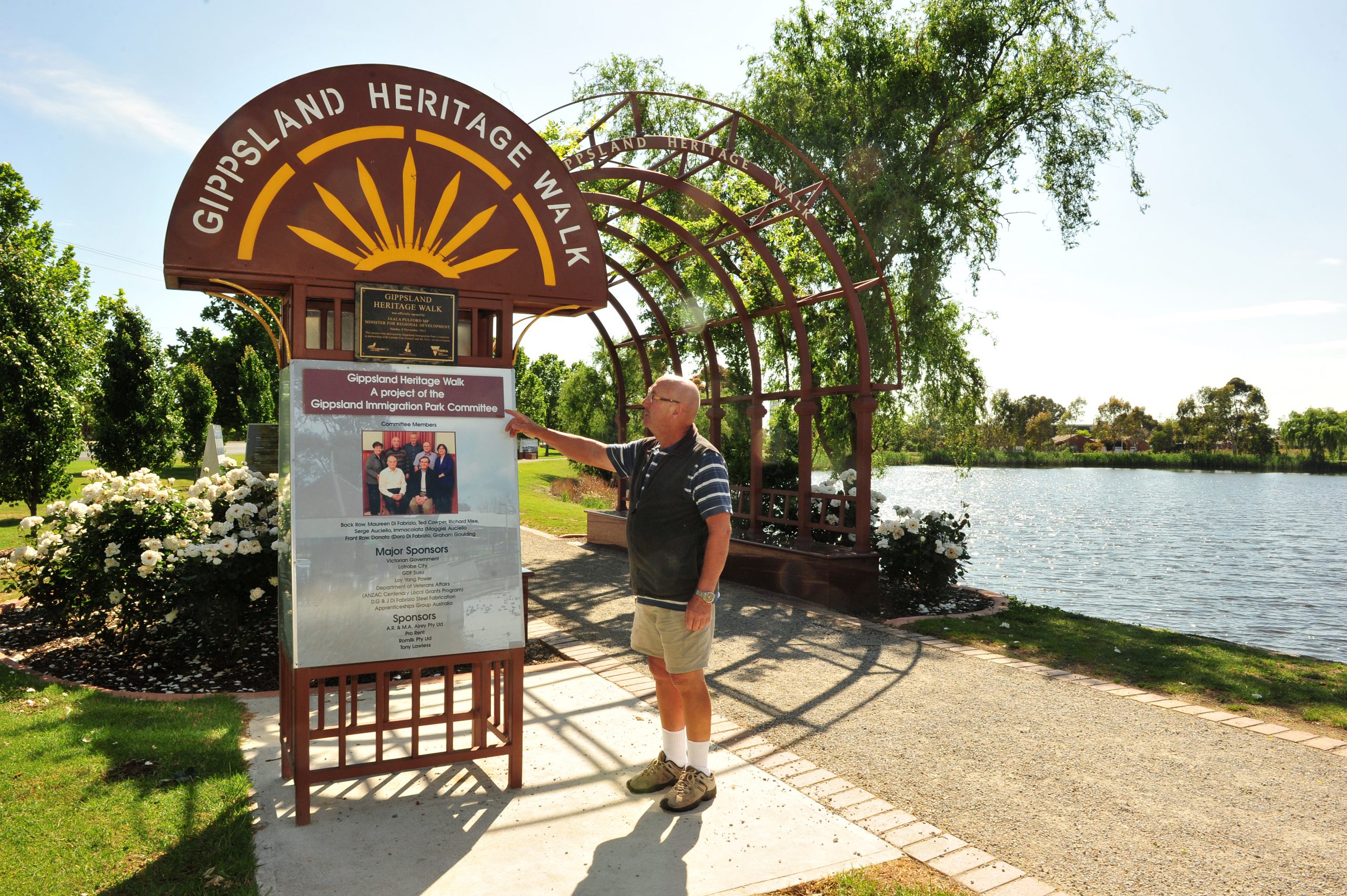 FOR those who have ever wondered about the history of Gippsland, a stroll around Morwell's Kernot Lake could paint a fitting picture.
Photographs, timelines and stories are told on 72 panels, depicting the region's vast journey through white settlement, railway development and burgeoning industries.
The Gippsland Heritage Walk will be officially opened this Sunday, with State Regional Development Minister Jaala Pulford lined up to unveil the attraction.
It comes on the back of four years of research, design and construction work at the hands of the Gippsland Immigration Park committee.
"It (the walk) recognises the hardships for one, the different ethnic communities that were established here and just the way the place has developed since," committee member Ted Cowper said.
"The other thing is, there was so much more we could have put in, but there was just no room to do it."
Women during war, the black and brown coal industries, sporting achievements and significant politicians are among some of the chosen tales depicting Gippsland's past.
Major fire events, religion, education and the farming, fishing and timber industries also feature throughout the walk; the product of detailed research and shared resources between various historical societies.
Although obtaining information and photographs while deciding a final design was difficult work, the positive community response has struck a chord with Mr Cowper.
"The community has been really good," he said.
"What the biggest thing to us was we've been here on our own and as soon as we put the path in, people started to walk.
"We were at different stages, digging and marking things out and (people would say), 'right what's on next and how long will that take?'
"Since then, we've got a lot of fathers and sons and daughters coming around here on their bikes or walking, families going fishing and fitness groups (doing exercises)." Mr Cowper said a voice-recorded feature with extra information was also in the pipeline, but was confident the committee had gotten the balance right.
He is encouraging all those with a spare few hours to go along on Sunday and take a tour of the lake, with a few details sure to surprise people along the way.
"You were trying to get a balance to show something, but you can't put too much in that people don't want to read it and a picture paints a thousand words," he said.
"And you see all these buildings here like this and nothing now; it was hard to imagine they were ever there."
Official Opening of Gippsland Heritage Walk