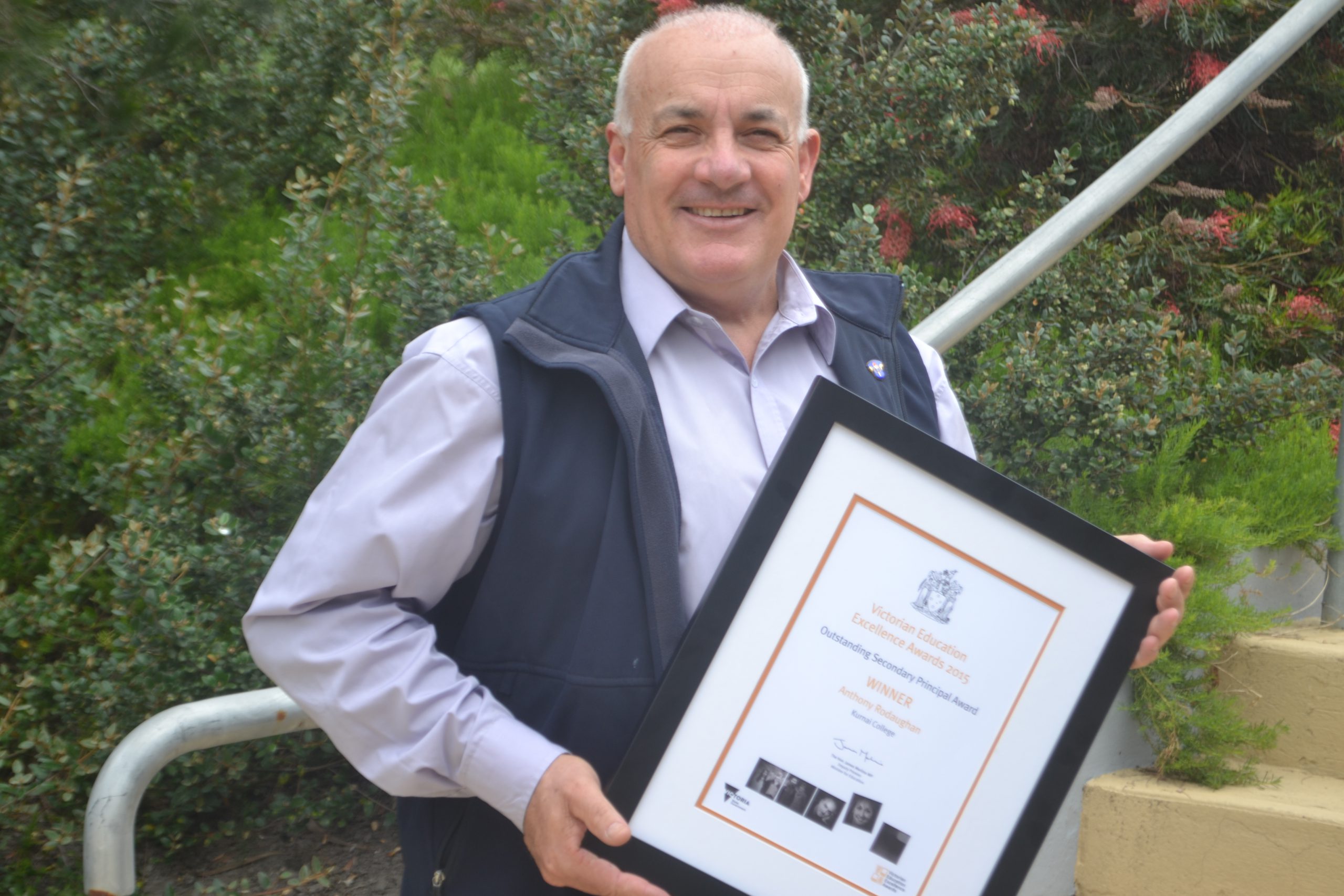 A LATROBE Valley school principal has received state-wide recognition for his commitment to education.

Kurnai College's Anthony Rodaughan took out the Outstanding Secondary Principal accolades at the 2015 Victorian Education Excellence Awards for his work with the school.
Spending his first seven years at the college, straight from university in 1985, Mr Rodaughan then moved away before returning as principal nine years ago.
Mr Rodaughan said he was deeply passionate about education, and he had always loved working with kids.
"I loved being at school myself as a student and (the education sector) is the right place for me," he said.
"I'm also very committed to the state system and providing the best education to the students in our area."
During his run as principal, the college – one of the most culturally and socio-economically diverse schools in the state – achieved its highest recorded VCE results in 2014 and VCAL participation has improved.
This year 17 indigenous students also commenced year 12, the largest number since the school was established.
On his achievement, Mr Rodaughan said he was very excited, pleased and proud to have been chosen.
"But I also keep in perspective that there are lots of good principals in the area who didn't have time to apply," he said.
Mr Rodaughan said the award signified the school's commitment to education in the Latrobe Valley.
"It really is a school award, even though it recognises me, the achievements of the college are done by the staff as a whole," he said.
He said it was an exciting time in education and the $20,000 prize for professional development would benefit the entire school.
"We were (also) lucky to be on the receiving end of equity funding which has given us a boost," Mr Rodaughan said.
"I'm looking forward to rebuilding programs we have previously had to cut, as well as developing new ones. (This award is a) kudos to the college and the things we are doing."